A Week in the Life of a kidpik Monthly Clothes Subscription Box
A Week in the Life of a kidpik Monthly Clothes Subscription Box
What exactly do you get in a monthly clothes subscription box? How can it possibly get your girl through an entire week or month of activities?
A clothing subscription is so much more than the clothing and accessories… the right clothing box helps make your day-to-day life a whole lot easier. It gives your girl outfits that are easy to match and ready to go, no matter what adventures she's got planned.
Let's dive into ways a monthly clothes subscription box can make life easier and more fashionable, plus some tips to help you get more out of your girl's fashion box. But first, let's talk about some of the places your girl might end up from Monday to Sunday and the kinds of outfits she might need.
Oh, the Places She'll Go
If your girl's anything like most of the kidpik subscribers we talk to, she's got a fun and full schedule. Between school, home time, playtime, and extra curriculars, she's probably got a lot going on. And that means she'll need enough outfits to get her through a variety of activities and events throughout the week.
Monday at the Movies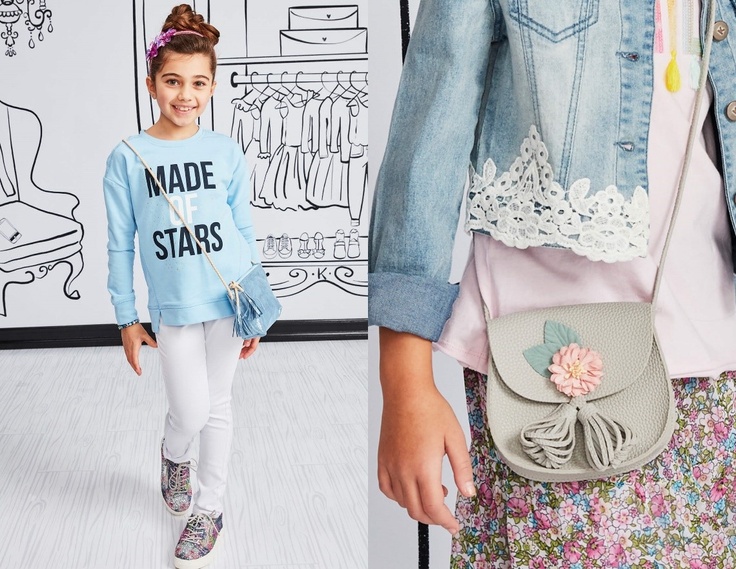 Shake the Monday blues with an after-school trip to the movies. If you're heading there directly from school, you'll want to make sure your girl's Monday outfit is cute, comfy, and easy to wear. Take an extra cardigan or jacket – movie theaters can get cold! And throw on a cute headband and cross-body bag to add a bit of Hollywood glam.
Tuesday Taco Time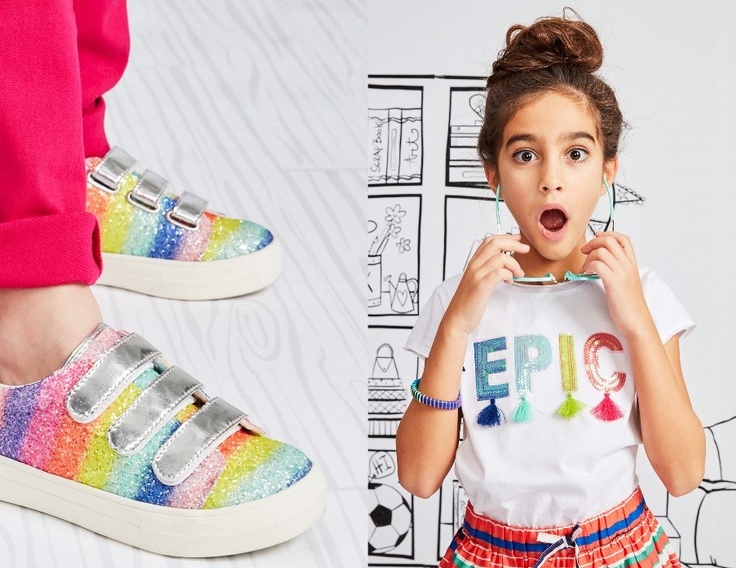 The dress code for taco night? Fun, casual, and colorful! It's the perfect time for your girl to wear her favorite outfit and make a statement. Pull together items like a rainbow print white tee, a skater skirt, and glittery sneakers or flats. She'll be set for a fun night of tacos with family and friends, whether she's at a local restaurant or at home.
Bonus tip: bring a long a spare lightweight jacket, especially if your girl wants to wear white. We think you'll know where we're going with this. Just in case, you might want to bookmark this article we wrote for later: How to Remove 16 Common Food Stains From Your Girl's Clothes.
Wednesday Walk in the Park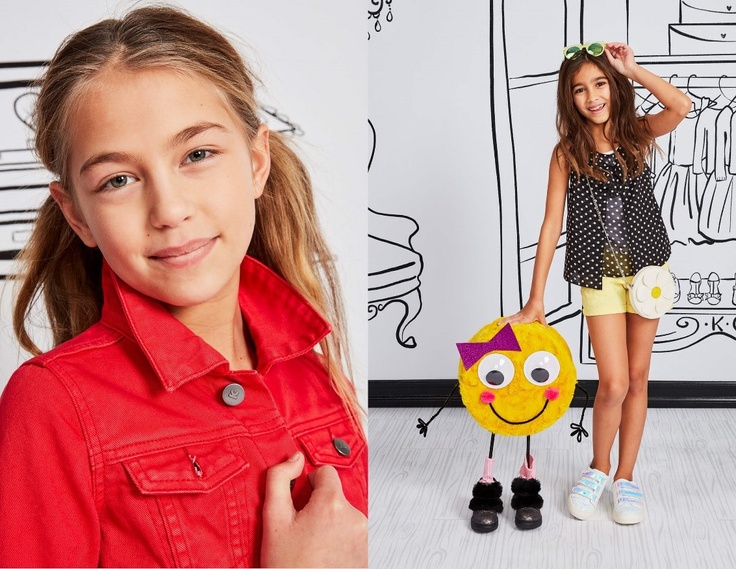 A little stop at the park on the way to and from school will totally brighten your girl's day! Park trip essentials for her outfit include comfy shorts she can run and jump in, sunglasses and a hat to keep the sun out, a casual chic top, and her favorite pair of sneakers.
Thursday Play Date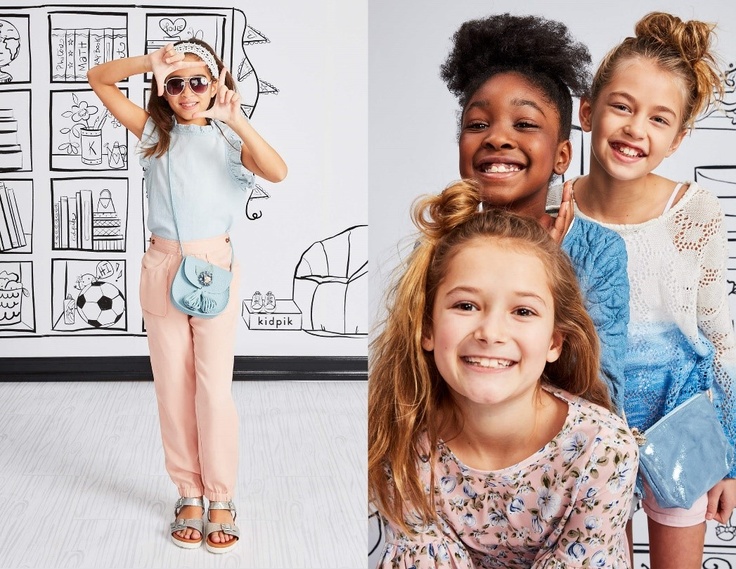 You just never know what adventures your girl will get up to when she's with her friends! So, what's the perfect play date outfit? Something that's trendy, comfortable, shows her personality, and is super versatile. A skater dress paired with boots works great. Or a cute top and colored denim shorts. Plus, don't forget a cross-body bag for essentials like a little water bottle and a packet of tissues. She'll be ready to play and hang out, whether it's at the park, the beach, the mall, or just at her friend's house.
Friday Night Training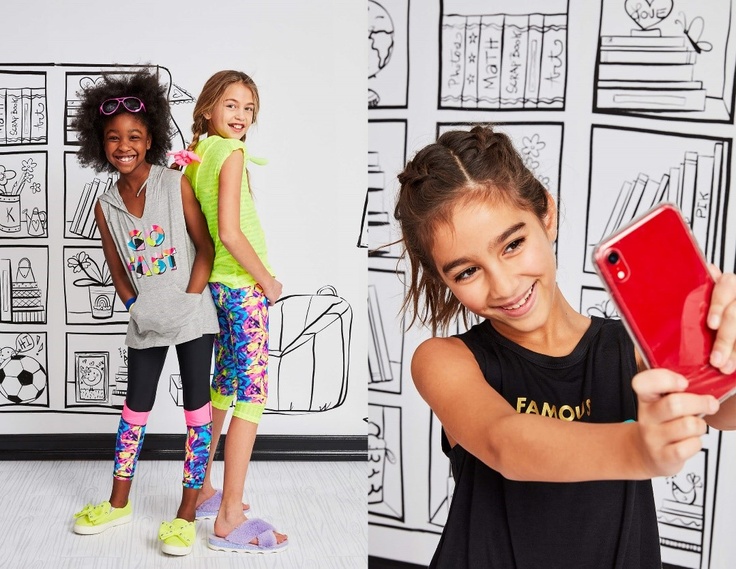 Most trends and fashion clothes just aren't practical for activities like Friday night training sessions for team sports your girl participates in. But there are still plenty of fashionable options to pick from that are easy to move in. Your girl will love wearing patterned leggings, inspirational printed tees, and fun colored sneakers. Coordinate her wardrobe so she has a few mix-and-match activewear pieces so she can change up her look for each training session (plus have spares for washing!).
Saturday Sleep-In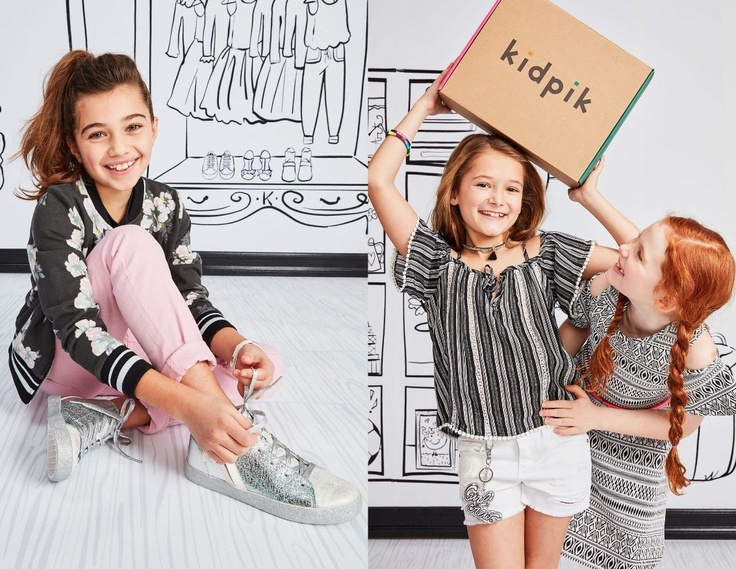 After a huge week, it's no wonder you and your girl want to sleep in on Saturday. A quiet day around the house means she'll want to wear her favorite, most comfortable clothes. Maybe she'll hang inside and do some crafting, or maybe she'll create her own adventure out in the garden. Either way, a day at home calls for loose jeans or printed leggings, plus a cute tee and zip-up jacket. Go easy on the accessories, but in case there are any unexpected visitors, your girl can easily add a cute pair of sneakers to finish off her casual Saturday look.
Sunday Funday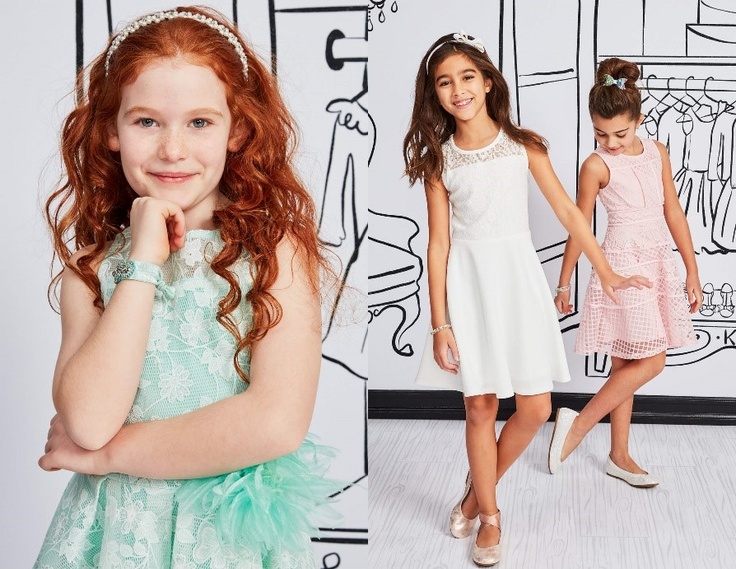 Sundays are for visiting family and friends. So, it's the perfect day for your girl to get a little more dressed up and fancy! She'll love wearing her favorite dress or skirt, combined with soft flats or sandals. Finish off her look with a headband or hair bow and she'll be all set to twirl her way through whatever Sunday brings.
A Monthly Clothes Subscription Box Makes a Busy Week Simpler
From Monday to Sunday, there are so many different activities and outfits to think of. Styling your girl (and keeping up with the laundry) could almost be a full-time job! But that's why so many moms love getting a monthly clothes subscription box. Here's how a clothing subscription can help make even the busiest week simpler:
Get more from less – With a little mix-and-match coordination, your girl can create outfits for all the occasions we've listed above from just a monthly clothing subscription box (or two). That means your girl can look more stylish with fewer clothes in her wardrobe.
Save time and energy – Everything's coordinated for your girl (meaning she can be a lot more independent in her clothing choices, too). Plus, you'll get everything you need delivered to your door. It's the ultimate mom hack.
Get a surprise – Because you never know exactly what you're going to get in your box, it can help you get out of a styling rut. In your box, you'll find amazing outfit options for all kinds of events and occasions.
Get personal – Everything is tailored to suit your girl's personality and style, so she'll actually want to wear it.
Get shoes – Shoes are often the hardest part of your girl's outfit to get right and the item she grows out of the fastest! That's why we make sure that every kidpik monthly clothes subscription box includes a cute pair of shoes.
Get the right fit – When you order nearly all your clothes from one brand (like kidpik) you'll know your girl's size so you can get it right each time. Plus, with free shipping, returns, and exchanges, it's an easy fix if you need to go up or down a size.
Add variety – Our stylists deliberately select a mixture of different outfit types to ensure your girl is covered for a range of events and occasions.
Get more from your girl's current wardrobe – Find pieces to mix and match with what you've already got.
Get new favorites – Only keep the clothing your girl loves. Send back anything you don't want for free, with free shipping and returns, and a pre-paid return envelope included with each box.
Enjoy flexibility – Choose a flexible monthly clothes subscription box. It doesn't have to be monthly. Switch up your subscription and so you get a box every two-three months if you find your girl already has enough clothes to last for the season. Or simply pause it at any time.
Have more fun – Every kidpik monthly clothes subscription box comes with a free gift! Plus, your girl will have so much fun unboxing her items!
How to Use Your Girl's Monthly Clothes Subscription Box
Getting a subscription box is the first step to easier outfit styling each week, but once it arrives, what do you do with it? Here are a few tips to help you get the most from your girl's monthly clothes subscription box:
Customize It
The outfits and styles we suggested above may not work for every girl – some girls love wearing dresses, while others prefer pants. Some girls can rock a glitter shoe no problem, while others would rather keep it simple and understated. So, the best place to start with your monthly clothes subscription box is by customizing it to her unique style and personality. That way, she'll be able to confidently coordinate pieces and put together outfits she loves (which means one less job for mom to do!).
Mix and Match
Think about all the different activities your girl will do in a single day. Then create versatile looks that'll easily dress up and down, so your girl will look stylish all day long. Ideally, you'll have a mix of basics and special pieces your girl can mix and match any time, any day.
Be Prepared
Get your girl to lay out her clothing and outfits the night before so you can check they're clean and coordinated. Try to do the laundry a couple of times a week so your girl can reuse pieces from Monday on Thursday, and so on. Your girl might not re-wear the same entire outfit twice in a week, but she might mix things up a little and re-wear her favorite pieces two or three times.
Stay in Season and On Trend
Set the subscription frequency you need, whether it's one a month, every second month, or once per season. That way, you'll gradually add more options as your girl grows, seasons change, and new styles come into fashion. Plus, always pack away clothing that doesn't fit and rotate out clothing that's not in season.
Order Your Girl's Monthly Clothes Subscription Box
Ready to get started? Click here to order your first kidpik monthly clothes subscription box. You and your girl will love our simple process:
We'll take your girl through a fun quiz to find out her personality and style preferences.
Our stylists will choose the perfect mix of 7 items and box up 2-3 cute outfits for your girl.
Your girl will get to unbox the fun at home, try everything on, and decide what she wants to keep! (Only pay for what she loves and send back the rest for FREE.)
Simple. Easy. Fun!
"My daughter loved all her picks. I love how it does it all with outfits shoes and accessories. It saves me a lot of time and the price is unbeatable."
- Tiffany W., kidpik Mom
"What a way to start the month. She continues to love everything she gets. I love that when her taste changes her picks change. This is the best monthly subscription out there for girls!"
-ST, kidpik Mom
What's Your Girl's Week Look Like?
What have you and your girl got planned for the upcoming week? Do you plan your outfits for activities ahead of time? Let us know your answer in the comments below!
Ready to try Kidpik?
Tell us about what your child loves (and doesn't love!) and our stylists will do the rest. They'll receive customized, surprise fashion delivered on your preferred schedule to unbox and try on at home.
Get Styled
Skip, pause, or cancel anytime.