Introducing Our Fall Guest Stylist: Ali Fedotowsky-Manno
Introducing Our Fall Guest Stylist: Ali Fedotowsky-Manno
We are thrilled to announce our Fall Guest Stylist, Ali Fedotowsky-Manno! Ali is a Bachelorette alum, TV personality and rock star Mom of two. She teamed up with us to curate a fall fashion box inspired by her adorable fashionista, Molly. Ali's curated Fall pik box is available here for a limited time. Take $25 off of your purchase of $50 or more with code ALILUVSKIDPIK now through September 25th!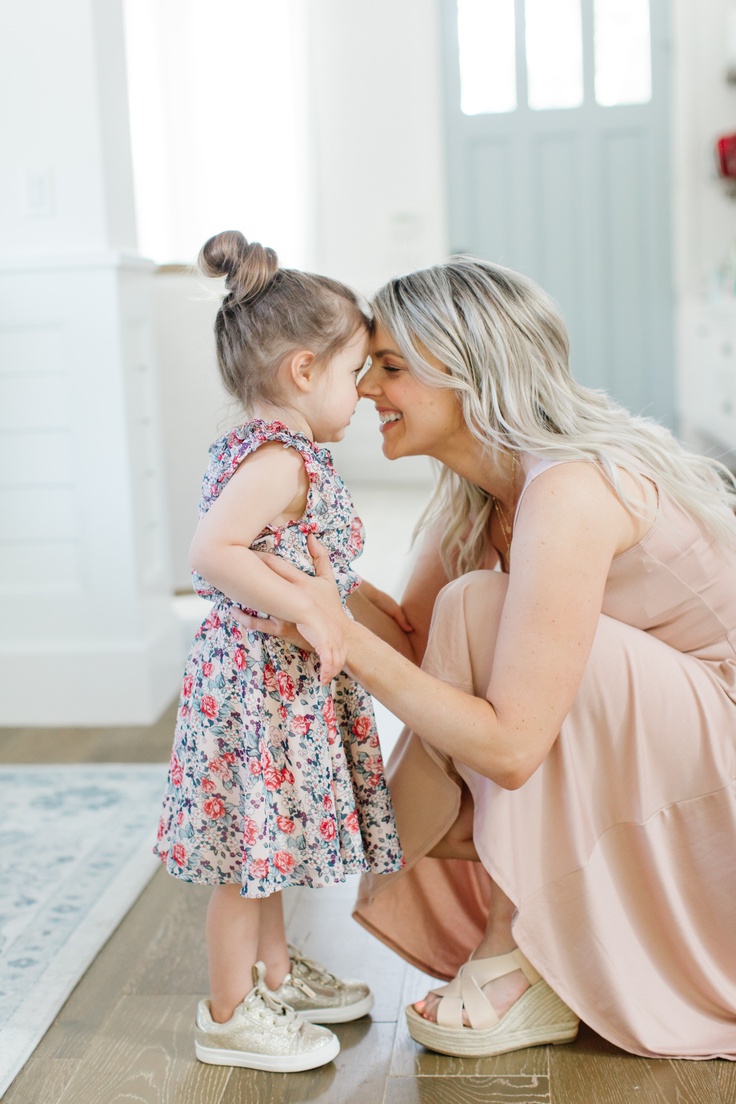 We sat down with Ali to chat all things motherhood, time-saving tips, and of course, fashion! Check out our exclusive interview:
1. Ali, you're a busy mogul and Mom of two that inspires your followers and community to take on each day on with positivity. Tell us some of your (and Kevin's!) time saving tips, and advise for balancing it all.
It goes without saying that kidpik is a huge timesaver for me! I pride myself (because of my blog) on looking for kids clothes and adult clothes to write about to save other people time. But at the end of the day kidpik is the thing that saves me time shopping for adorable looks for my daughter!
Another big timesaver for me is prepping fruits and vegetables as soon as we bring them home from the farmers market or grocery store. That means washing and cutting off the tops of strawberries, peeling and dicing up sweet potato so it's ready to throw in the oven to bake for a healthy dinner, or even washing and cutting up broccoli so it can easily be put in a pot to steam. By doing all that right when I get home from the store I'm much less likely to waste food because it goes bad and it saves me so much time when I get home from work and need to make dinner.
2. You know the saying… Instagram vs. Reality. We know you keep it real, but we still want to know: what is a typical school day morning like in the Manno household?
It's kind of funny that I'm answering this question today, because literally this morning I drove Molly to school thinking it was her first day back after break… only to get there and find out that it doesn't start until tomorrow. So that gives you an idea of what my real life is like. Sometimes I am juggling so many balls at one time that I make big mistakes; like trying to bring my daughter to school a day early after break. But in general I wake up with both of my kids around 6:00am, and sometimes Riley likes to wake up closer to 5:30am. I make myself coffee while I get Molly water and Riley milk. Then we play for a couple hours before I leave to bring Molly to school and then head to work. It's funny; sometimes my boss or colleagues will send me emails around 8:00am or even call me and apologize for it being so early. I always laugh and tell them that I've already been up for hours.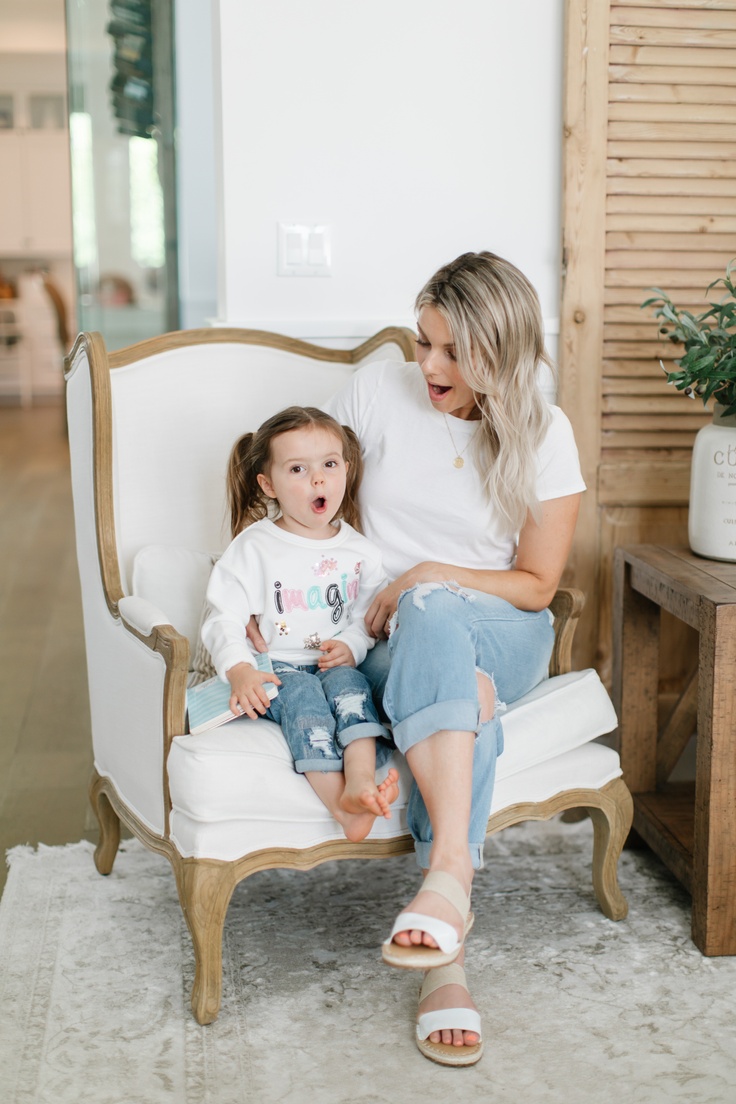 3. How has mom life changed since going from being Mom to one kiddo, to a mom of two?
Oh my gosh, so much! Before my son Riley came into the picture, people always used to tell me that having one was hard, but having two was ten times harder. And I never really understood that until I had my son. When it was only me and Kevin and Molly, it was a lot easier to get breaks because there would be downtime when she would nap. But now my kids aren't on the same nap schedule, and really Molly is not napping at all anymore, so there's never really downtime. Or if we went out for a family outing, one of us could take Molly and the other one could kind of relax and then we would switch. But now that we have two we're both playing one-on-one. So Kevin has Molly and I have Riley and vice versa. It's just a lot harder than I thought it was going to be. But at the same time seeing them play together makes it all so worth it! And of course I just love them both so much that I would never change a thing. And knowing how hard it is with my two, I have just the most ridiculous amount of respect for parents with three or more! I truly don't even know how that's possible to manage. And I have equal amounts of respect for all the single parents out there who truly never get a break. You guys are superheroes!
4. Describe your style philosophy when it comes to dressing Molly. Has she started to develop her own sense of mini style?
I just want Molly to wear what makes her happy. And already at three years old she knows what she wants to wear. She loves anything that has flowers on it and any piece of clothing that makes for a good twirling dress or skirt. When her kidpik box comes in the mail the first thing she does is pull out any item that can be used for twirling. And next, any item that sparkles! It was truly so fun for me and her to go online and fill out the kidpik style quiz. When I asked her on a scale from 1 to 5 how sparkly she is, her response was "oh I am REALLY sparkly." I love that it encouraged us to talk about things that maybe we wouldn't have if we didn't take the quiz together. I feel like I know even more about my daughter now and what she likes. I truly didn't even know she liked sparkles that much until we took the quiz.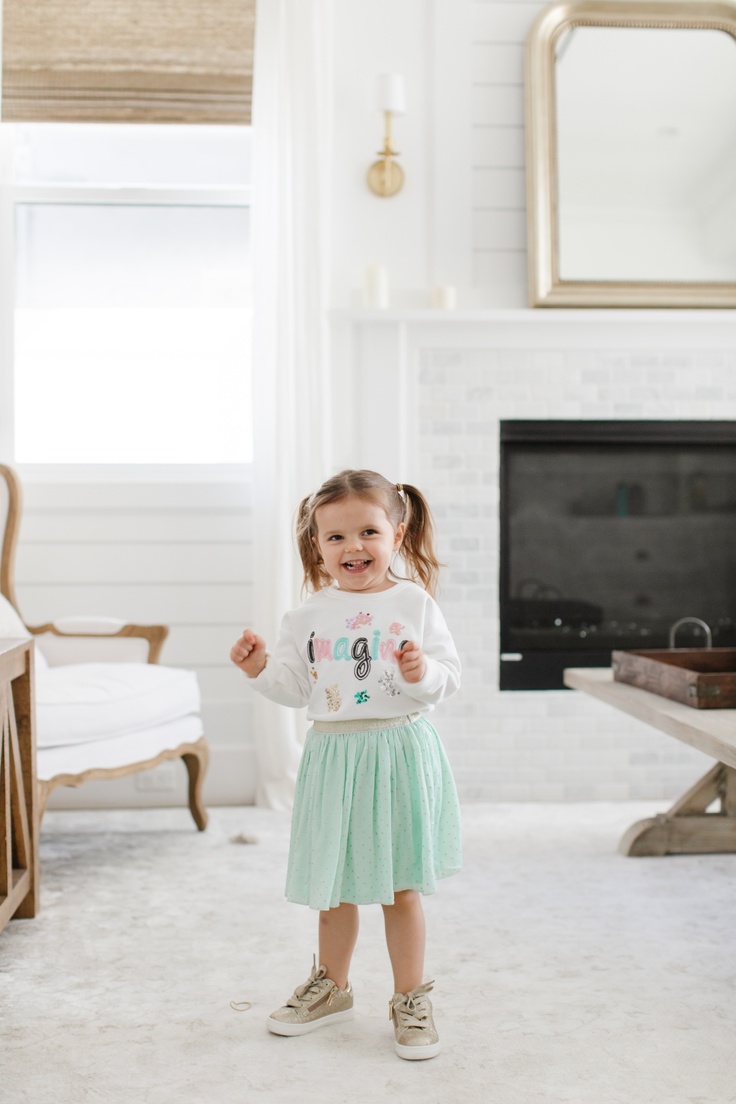 5. Going into the new school year, what are some of the biggest lessons you hope Molly will learn this year?
Since Molly is only in preschool I think the biggest thing I want her to learn this year is more independence. Because she was our first child and we never had anybody besides my husband and I watch her for the first nine months of her life, sometimes I worry about her not having the confidence to do things on her own. She frequently shows me that she is very independent and confident, but there are times where she has a hard time going to school because she wants to stay home. And I think that's really normal for kids her age. So with preschool it's a time for her to get slowly more comfortable with being out on her own—which makes me so proud of her and a little weepy all the same time because it makes me realize she's not a little baby anymore. She's my little girl!
Ready to try Kidpik?
Tell us about what your child loves (and doesn't love!) and our stylists will do the rest. They'll receive customized, surprise fashion delivered on your preferred schedule to unbox and try on at home.
Get Styled
Skip, pause, or cancel anytime.