Kidpik and Pikmykid Inspire Local Communities to Be Kind with #Pikkindness
Kidpik and Pikmykid Inspire Local Communities to Be Kind with #Pikkindness

In honor of World Kindness Day, Kidpik teamed up with Pikmykid to launch #pikkindness, a movement to inspire all individuals in local communities to always BE KIND.
The idea behind World Kindness Day is to help everyone understand that compassion for others is what brings us together.
Through the #PIKKINDNESS campaign and giveaway which took place from November 1-13, 2022, the Kidpik and Pikmykid community of members, influencers and friends were encouraged to complete an act of kindness. Messages were sent to Kidpik during this time and they were inspiring!
Did you know that what started as World Kindness Day turned into World Kindness Week?
Organizations, like Kidpik and Pikmykid, encourage others to make a focused effort to promote kindness in their community. The lesson to be learned is that even small acts of kindness can make a difference. Adults and children should not pass up an opportunity to help someone in need or to just be kind to others.
Then, on World Kindness Day (which took place on November 13th) Kidpik and Pikmykid recognized exceptional individuals who have gone above and beyond to spread kindness in their community. Each winner received a FREE KIDPIK fashion box, and fun items from Pikmykid.
The winners were also recognized for their efforts on both the KIDIPK and Pikmykid blogs and social media channels.
The Kidpik team hopes that these gestures of kindness continue and that classrooms, playgrounds, and the local community will be a fun, happy and safe place for everyone.
As Ezra Dabah, Chairman, President, and CEO at Kidpik Corp. said, "Everyone has the power to make a difference, no matter their age. When we all do it together there's a great feeling that makes us all feel positive. Our goal is to remind our community of the importance of being kind to one another and what a huge impact we can make in other's lives by simply looking out for them and showing that we care."
It was exciting to read the feedback from parents and teachers, and we were inspired!
Here are a few of our favorites:
"She used her own money to gift all of her classmates Kona Ice during a day the ice cream truck visited her school"- Sienna, Elise Oquendo's Mom


"Aria attends regular beach clean ups along the SoCal coast. She loves feeling like she is making a difference. Aria is a huge animal nature lover" - Carmen S.


"She collects toys for children with cancer, long-term illnesses and less fortunate children. She wraps them and delivers them right before Christmas"- TayIin, Kendall's Mom


"Maiya was playing with her friends at School during break time. Whilst playing she noticed a boy sitting on the bench all by himself. She walked over, sat beside him and said you look like you need a friend to play with he responded with a nod and they started to play. Later that evening I received a message from the parent of the boy saying he was having a tough week and Maiya's act of kindness helped him that day" - Maiya, Ganesan's Mom


"My daughter picks flowers every day and gives them to the lovely ladies at the front office of our apartments" - Nailani, Caldwell's Mom
"She was recognized at school for volunteering to skip recess on multiple occasions (recess is her absolutely favorite time of the day because she's a social butterfly) in order to help her teacher tidy and maintain the classroom" - Jen N.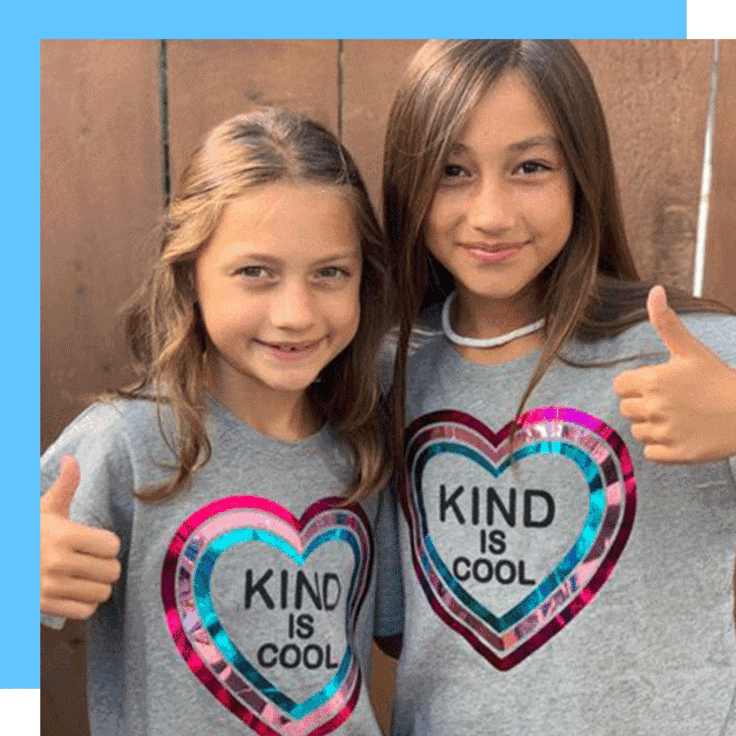 Ready to try Kidpik?
Tell us about what your child loves (and doesn't love!) and our stylists will do the rest. They'll receive customized, surprise fashion delivered on your preferred schedule to unbox and try on at home.
Get Styled
Skip, pause, or cancel anytime.