Does Your Kid Need a Stylist? Try a Fashion Subscription Box Instead
Does Your Kid Need a Stylist? Try a Fashion Subscription Box Instead
Does it sometimes feel like you can never get your kid's style just right? Or like you just can't keep up with current fashion trends and what your girl will love?
Sometimes it can feel like you might even need to hire a personal stylist just to figure out the trends and what your kid actually wants.
But before you start asking for personal stylist recommendations for your child, you might want to keep reading...
Because chances are, you don't need to hire a pricey personal stylist to style your girl - there's a much better, more affordable way (hint: it might have something to do with a fashion subscription box 😉).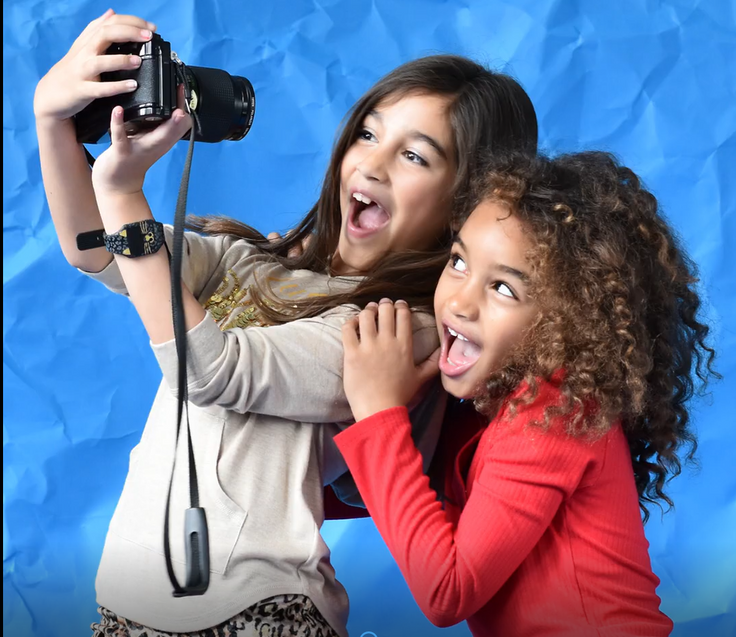 What Do Kids Really Want When It Comes to Fashion?
So, what exactly do kids want when it comes to new fashion? It's simple, really…
Fashion that suits them - and their unique personality and style

Clothes that are trendy and fit right now (not last season!)

Outfits that are comfortable, feel good to wear, and makes them look good
Hey mom, are you nodding along right now? While all these "wants" are pretty reasonable, it's not always easy for you as a parent to check all the above boxes! A lot of the time, keeping up with fashion for your kid means…
Frequent and stressful mall trips to find new clothes that fit

Discussions (and sometimes disagreements) with your kid over what's appropriate and what clothes work together in an outfit

Trying to let your kid be themselves and find their own style (which is probably quite a bit different to your own)
It's tricky, isn't it? Surely there's gotta be an easier way...
Does Your Kid Need a Personal Stylist?
Some families seem to have found a way to solve this problem. We're seeing a trend right now with parents and grandparents hiring personal stylists to take their kids shopping. Yep, this is a thing!
So, how does a personal stylist for kids work? Usually they…
Talk to your child and figure out what they love

Ask questions like: What's your style? What are your interests? What are your favorite looks and colors?
Take them shopping in stores to try on a bunch of clothing and then buy whatever works for them
There are many good reasons why some parents love hiring a personal stylist. For a start, you get to save the parent-kid relationship… no more arguing over style! Your kids are more likely to trust their stylist than you to understand fashion and get their style right (sorry mom, but it's true!).
Plus, you don't have to follow your kid from shop to shop trying to put together outfits (exhausting!). Let alone keep up to date on what stores are trendy right now and stock the kind of clothes your kid loves (who has time for that?!).
It all sounds pretty great, right? But there's also a very good reason why most parents WON'T hire a personal stylist...
The Problem With Hiring a Personal Stylist for Your Child
Unlike shopping for yourself or ordering a fashion subscription box, personal stylists can be REALLY expensive!
Not only do you have to pay an hourly fee (often $100-$200 per hour for an experienced and talented stylist), you'll also need to pay for the clothes they choose for your kid. If they shop in higher-end stores, you could end up spending hundreds of dollars per outfit.
On top of this, you'll still need to organize everything: get your kid ready, drop them off at the mall, arrange for the stylist to meet them, and pick them up again. So even though you're getting some much-needed help with your child's styling and you don't have to do the shopping yourself, you still have to arrange it all and leave the house (hair and makeup… ugh!).
So maybe a personal stylist is a good option for you if you've found someone you trust, you've got the time to organize it, and you've got a lot of budget to work with. But for the average family, working with a stylist just isn't doable.
Luckily for you (and your girl!), there's a better way...
Fashion Subscription Boxes: Get Styled Without Paying for a Stylist
You don't have to hire a personal stylist to take your kid to the mall and pick out styled outfits. You can get the styling help you need from a fashion subscription box like kidpik!
Here's how kidpik works:
We find out what your girl loves (she'll take our

super fun quiz

to get started!)

You set your preferences for how often you want to receive your box (most families select the monthly fashion subscription box, but you can get one every other month or once a season if you prefer)
We send you 3 mix & match head-to-toe styled outfits, including shoes, in each box
Your girl tries them on at home
You buy and keep what she loves, and send the rest back (for free!)
But How Can a Box Get Your Girl's Fashion Just Right?
We get it. You're worried your girl won't love whatever turns up in her box, especially if she's known for being picky (a girl knows what she loves!).
Here are three reasons we're confident our box will work to give your girl the style she's looking for:
💛 Personalized quiz: We take your girl through a fun quiz to find out her unique style and preferences (girls LOVE this quiz!).
💛 Fully styled outfits: We put together fully styled, cute outfits for girls in our fashion subscription boxes, with 7 pieces of clothing, shoes or accessories in each. We make sure each item coordinates with the others so that putting together outfits is easy.
💛 Return what you don't love: Just in case we don't get it perfect, you can send anything (or everything) back in the enclosed prepaid envelope and you only pay for what you keep (and LOVE).
You Don't Need a Personal Stylist to Make Fashion Easy
When you find a fashion subscription box you love, suddenly styling your girl (and keeping up with fashion) becomes easy and a whole lot more fun!
It's also super convenient because your brand-new clothes show up on your doorstep, right on schedule. So your girl can open her personalized box and try on all the outfits from home (no mall changing rooms!). And she can easily mix and match them with anything in her existing wardrobe to make sure everything in her fashion subscription box fits her style.
The best part? Instead of taking your girl to the mall for clothes (or to meet a stylist), you can do something fun together. Like going apple picking to your favorite local pumpkin patch.
Styling Your Girl Doesn't Have to Cost a Lot
Our boxes are affordable, with the average cost at around $95 (or an average of $13.50 per piece) for ALL 7 items - and our clothes are always top quality, so they'll last through every after-school activity.
And it's zero risk: if there's anything you don't like (even if it's the whole box), you can send it back for free (we include a return bag). Simply check out the items you want online within 7 days after they arrive, then send the rest back - you only pay for what you love.
And the best part of all is you never have to pay our stylists… they're all part of kidpik experience!
Why Fashion Subscription Boxes Are Becoming More Popular
It's pretty obvious, isn't it? Monthly clothing boxes get you the result you're looking for, at an amazing price, with minimal fuss, and lots of excitement.
Your girl gets styled (month after month) with complete and coordinated outfits, and you don't have to stress (or pay for a fancy-pants personal stylist).
Ready to Order Your Girl's First Fashion Subscription Box?
You don't have to head to the mall. Get on-trend fashion, styled for your girl with kidpik's kids' fashion subscription box. It's easy for you, fun for your girl, and totally risk-free. And with new looks every month, two months, or season (depending on your subscription preferences), your girl will always be up to date and on trend.
Here's what you need to do...
Step 1: Sign up for a kidpik box!
Step 2: That's it. You're done!
Now that you've taken care of your kid's fashion needs (phew!) it's time for a reward. Now time to kick back and relax, and watch your girl jump into her favorite pile of leaves as fall is upon us.
Ready to try Kidpik?
Tell us about what your child loves (and doesn't love!) and our stylists will do the rest. They'll receive customized, surprise fashion delivered on your preferred schedule to unbox and try on at home.
Get Styled
Skip, pause, or cancel anytime.