Kids' Sneakers That Are Outrageously Cool and Parents Are Loving Too
Kids' Sneakers That Are Outrageously Cool and Parents Are Loving Too
Kids' sneakers are a popular topic of conversation these days.
Kidpik Chief Merchandising Officer, Dina Sweeney, recently explained to the editorial team at New York Magazine that when it comes to shopping for kid's sneakers, it's all about "comfort and ease of wear."
That's because kids are active creatures and tend to want to do things on their own. Many want to assert their independence from a young age and that means putting on their shoes by themselves and the style should be something that they really want to wear.
Sneakers are no longer reserved for sports. They don't have to have an athletic look and shoelaces.
Kids sneakers come in a multitude of colors, patterns, and help kids express their unique personalities.
It's part of their outfit for a true head-to-toe look.
Parents should know that if a sneaker looks great that they don't have to compromise on fit, quality, or comfort. In fact, a lot of sneakers are a mix of what we love most.
Part sporty and comfy with great styling that pulls a whole look together.
Here are some of our favorite styles from Kidpik that work great for a variety of occasions. Best of all, they are easy to get on and off which makes getting out the door less stressful.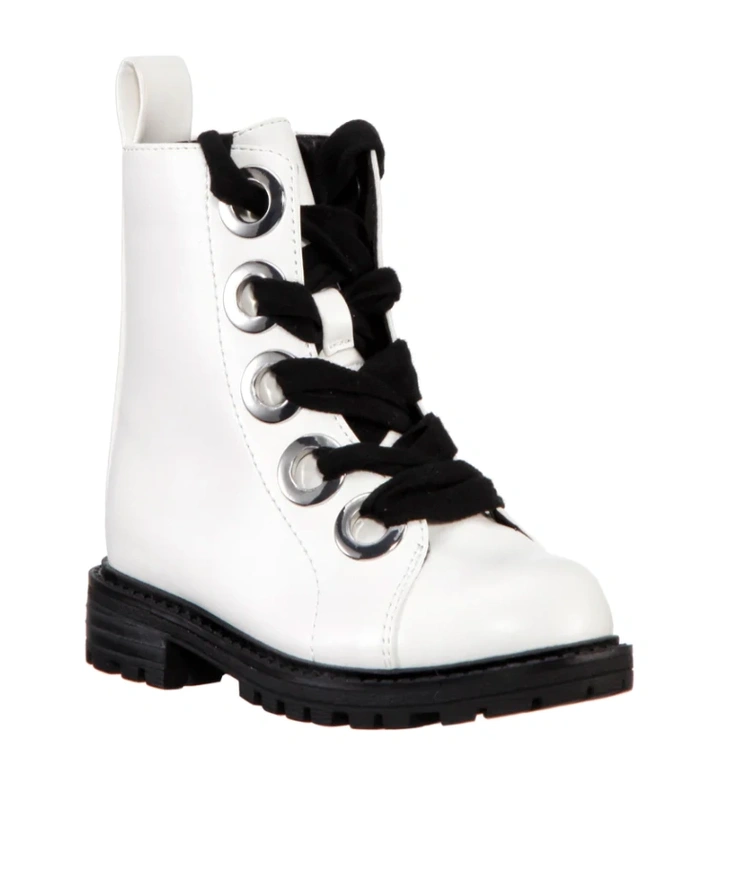 Booties That Are Anything but Basic
If your girl loves bootie styles, she'll love a double zip sneaker.
Combining casual and cool, this is the sneaker that offers fashion and function.
An inside zipper is functional while the outside zipper is decorative. A cushioned memory foam insole and flexible non-slip TPR outsole making this a go to shoe for every occasion.
Mad for Metallics
Metallics are on the sneakers scene and there is no chance that it's leaving anytime soon.
If you're looking for a mommy and me look, this is the style to shop. Available in high or low top, key features make this the perfect combo of fashion and function.
Look for zippers for easy on and off, padded foam collars, and cushioned memory foam insoles.
Coolest Color Combos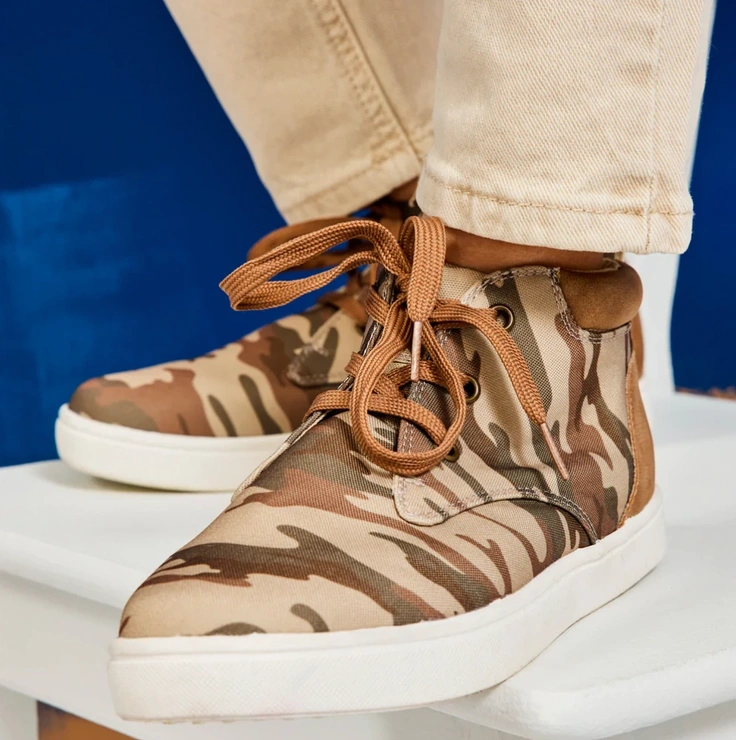 Sneakers come in a range of colors and that's where the fun begins.
Boys can be on trend with great styles that have pops of red and yellow.
Girls can have pops of color with pinks and blues with shimmer.
Patterns like camo are also super popular and add that special touch for a put together look.
Looks a Shoe, Plays Like a Sneaker
Looking sharp is easy and comfortable with sneakers for boys that do double duty.
The perfect example is Kidpik's Midtop Sneaker with functional adjustable laces and loads of comfort features.
This is the shoe that goes great for family affairs and running around a best friend's backyard.
Tip Top Styles
Trending styles are both high and low top styles. It's really a matter of preference and what your child feels most comfortable wearing.
Each Kidpik box can be ordered with shoes so that perfect head-to-toe look is only a click away.
Ready to try Kidpik?
Tell us about what your child loves (and doesn't love!) and our stylists will do the rest. They'll receive customized, surprise fashion delivered on your preferred schedule to unbox and try on at home.
Get Styled
Skip, pause, or cancel anytime.