Kids Summer Clothing for Camp, Vacation, and Having Fun in the Sun
Kids Summer Clothing for Camp, Vacation, and Having Fun in the Sun
Kids' summer clothing is full of bright colors, graphics, and is all about creating mix-n-match wardrobes. Think about one box that's filled with outfits that are ready in minutes for a day at camp, vacation, hanging out with friends, or exciting family adventures.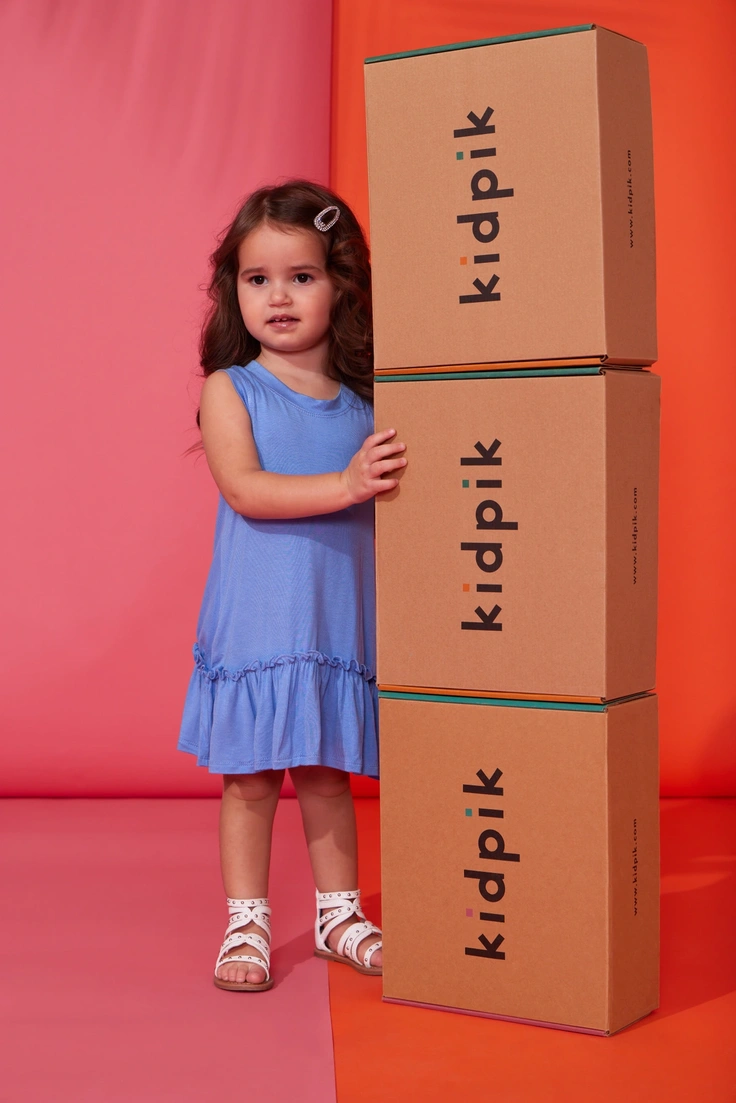 The first thing to do is take a peek in your kid's closet. Are they ready for the warm weather days ahead? Summer style is all about having head to toe looks that they will love to wear on heavy rotation.
Even if you're kid doesn't love to shop, they will have a fun time taking Kidpik's quick 3-minute quiz and then having a box of style arrive at their doorstep.
When selecting kids' summer clothes there are a few tips and tricks to keep in mind to ensure that everyone will be happy.
Pick Breathable Fabrics
For those really hot days, pick a breathable fabric like cotton. Kidpik's tees are known for being super soft, lightweight, and with unique graphics that kids love. Butterflies are especially popular this season, especially this butterfly ruffle sleeve tee which is made from 100% cotton Jersey. An elevated basic detail, like ruffles at the sleeves and butterfly art at the front, add a touch of something special.

An oversized vinyl guitar tee is the perfect top for summer. Made from light weight cotton jersey it's got style and (just a hint) of attitude!
Go for Fun Colors
The summer is all about bright sunshine and cool crisp evening breezes. Paired perfect are bright colors and cool looks. Kidpik is always known for its fun color palette and the summer is no exception. Best sellers include splatter paint hoodies and short sets in bold orange for boys or this puff sleeve skater dress in pink peacock.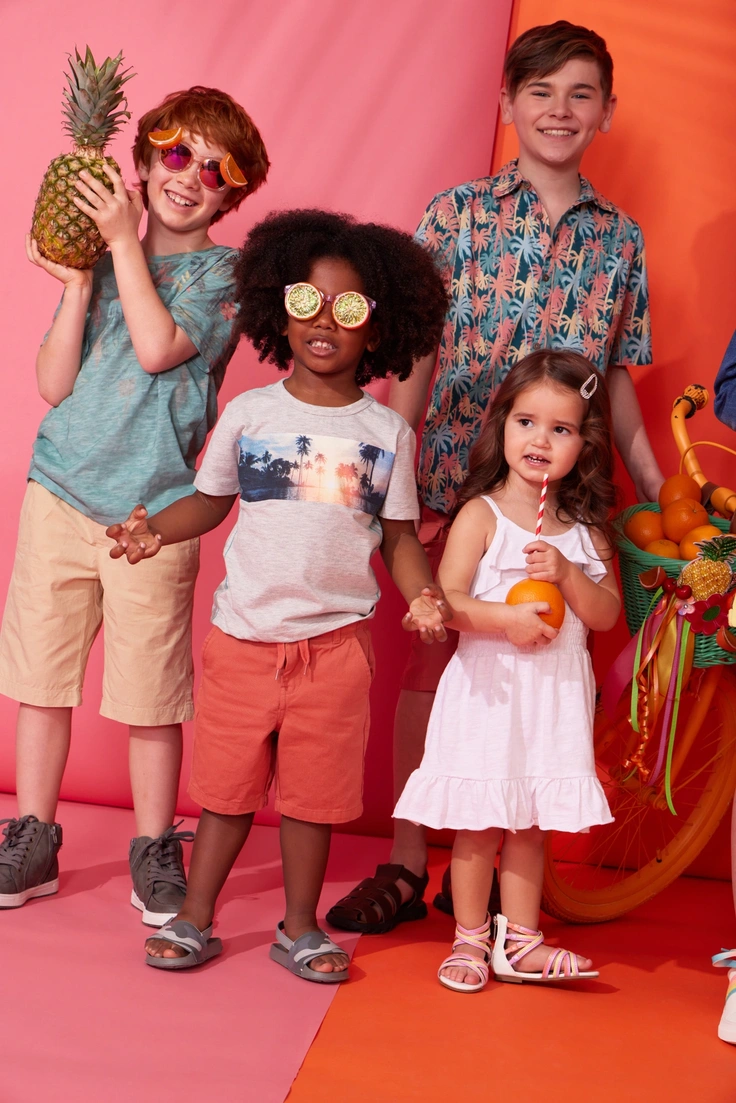 Mix-n-Match to the Max
Letting kids have some freedom when it comes to what they want to wear is easy with Kidpik. Boxes come with eight or ten pieces and all mix-n-match. Parents never have to worry about their kid not looking picture perfect for every occasion.

Styles can be worn for a variety of events and parents know that their kid will always be comfortable. Footwear helps complete the look!
Prints with Pizazz
Basics are always a necessity and there is also plenty of time to mix in some fabulous prints. Summer is the perfect time for abstract florals and stylish stripes.
Kidpik's most popular styles include this sleeveless abstract pleated floral dress made in a comfy cotton with just a touch of stretch.
For boys there's nothing like an oversized checker board tee that's great for layering or lazy summer days.
Shoes for the Win
Winning summer style is easy with the right footwear, with sneakers, sandals, and flip flops being absolute must-haves! Don't be shy with color and experiment with what your child loves best.
All shoes for boys and girls feature easy on and off style that match to perfection with pre-styled boxes and subscriptions.
Ready to try Kidpik?
Tell us about what your child loves (and doesn't love!) and our stylists will do the rest. They'll receive customized, surprise fashion delivered on your preferred schedule to unbox and try on at home.
Get Styled
Skip, pause, or cancel anytime.