Kids Summer Shoes That Are Perfect For Every Outfit and Occasion
Kids Summer Shoes That Are Perfect For Every Outfit and Occasion
The most popular kids' summer shoes should have the same easygoing vibe as the rest of your child's outfit. And, of course, they must be absolutely comfortable for days in the park, trips to amusement parks, and family BBQs. All of Kidpik's sandals, sneakers, and other styles are made with loads of comfort features and let kids slip them on-and-off to quickly get to the fun place they are headed.
One of the things that adults love most about Kidpik, is that in addition to stylish outfits that are easy to shop for and are curated just for their kid, there's a selection of shoes to complete the perfect look. And, yes, we are here to let you know that shoe color and styles have their own set of trends!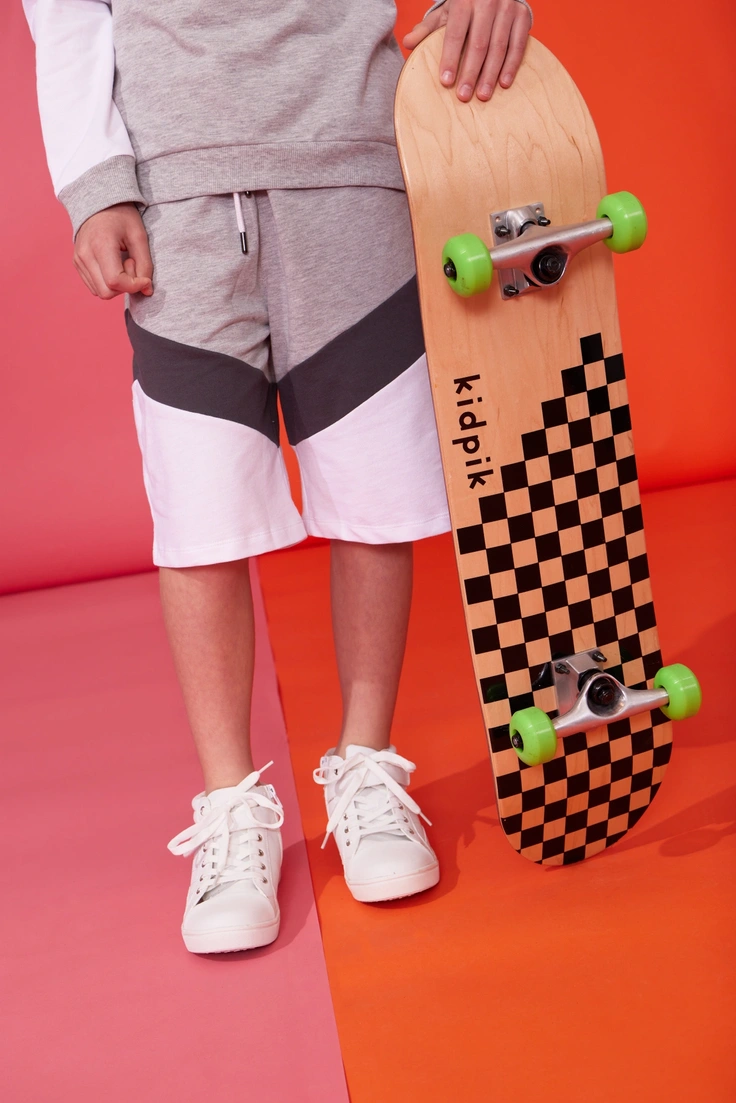 The Ultimate White Sneaker
The best white sneakers can do it all. From the playground to a birthday party, this is the go-to pair that goes with every single outfit. You can tidy up your child's closet every season, and this is the pair of shoes that will be there until they just don't fit anymore. Effortless for summer and beyond, Kidpik's version features comfort (like padded collars) and easy on-and-off zippers. Loads of options are available for boys including these Retro Sneakers for that perfect vibe, these Vintage Star Sneakers for that something rock n roll, and a great pair of Daily Sneakers that literally go with everything.
Sandals in Every Hue
Footwear with a splash of color is exactly what summer style is about. Fun, playful, and lighthearted. Nothing stands out quite as much as a pair of sneakers or sandals with some color. In the case of Kidpik, the colors are a part of the summer fashion collection and give a head-to-toe look that's hard to beat. Need inspiration? For girls, it's all about the Multi-Pastel Gladiator, Karlee Embellished Sandal, or this Jeweled Strappy Sandal.
We might not think of high-tops for summer, but there is no denying that it's a very cool look. Great with denim jeans and a t-shirt or even with a cute dress, high-tops in a color create a unique look that's perfect for summer fun. Just adding a pair of high-tops to your order is something you can feel good about — just browse through the amazing 5-star reviews if you need more convincing!
Must-Have Metallics
While metallics are talked about endlessly when they are on the fashion runways around the world, kids know that footwear with a bit of shine is so great, it's almost a basic. What's not to love about a bit of sparkle and shine that can be worn from morning till night?
This trend is for every type of stylish footwear including booties (yes, some mini-fashionistas are wearing those in summer), sandals, and sneakers.
Ready to try Kidpik?
Tell us about what your child loves (and doesn't love!) and our stylists will do the rest. They'll receive customized, surprise fashion delivered on your preferred schedule to unbox and try on at home.
Get Styled
Skip, pause, or cancel anytime.