Show Mom Some Love: Best Gift and DIY Project Ideas for Kids on Mother's Day
Show Mom Some Love: Best Gift and DIY Project Ideas for Kids on Mother's Day
Mother's Day is just around the corner, and if you're still trying to find the perfect gift or looking for a suitable activity to make (your) mom feel special, don't worry! We've gathered an amazing selection of unique gift and DIY project ideas for dads and kids to celebrate Mom on her special day.
Ease into your seat, take a breather, and focus on our handpicked suggestions to ensure mom gets the pampering she deserves on her special day.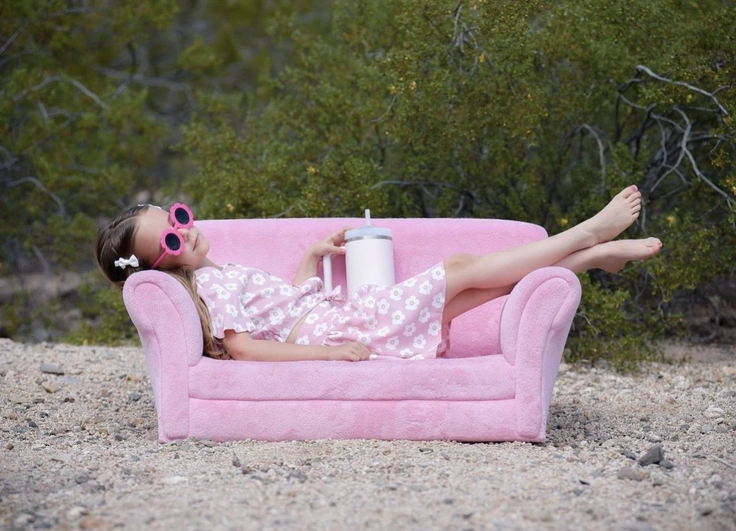 Best Gifts for Moms on Mother's Day
If you want to give your mom a gift that she'll never forget, consider the following:

Personalized Jewelry: Give your mom a piece of jewelry that reflects her personality and style. You can personalize it with her name, initials, or a special message. Or let her pick something she would love herself. Now is the time to treat her to those cute earrings she was eyeing forever. On a budget? Try to replicate them yourself!

Spa Day: Give your mom a chance to relax and unwind with a spa day. You can book her a session at a local spa or create a DIY spa experience at home. For the last one, you need a clean space, relaxing music, aroma oils, a cup of tea, and something to read. Let her have a mask and some relaxing time by herself. Even better, let her have some alone time at home.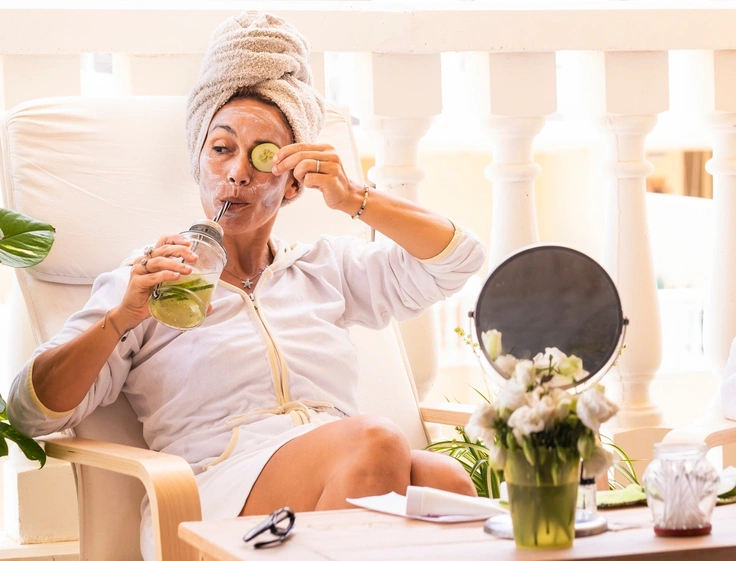 Flowers: Who doesn't love flowers? Perfect for brightening your spa house and for making your mom's day. You can go as wild as you want. If you are going for one handpicked flower, a bunch of roses, a hand-painted one or a paper flower, remember to make a cute picture when gifting the flowers to memorize forever.
Mother's Day is also all about DIY Projects.
Who can't appreciate a cute handwritten postcard? If you need some extra inspiration on what to Make for Mom or If you want to create a gift that your mom will treasure forever, consider the following DIY project ideas:
Homemade Card: Create a personalized card for your mom using colorful paper, markers, and stickers. Write a thoughtful message expressing your love and gratitude. Follow this account for some great kids' craft and learning inspiration.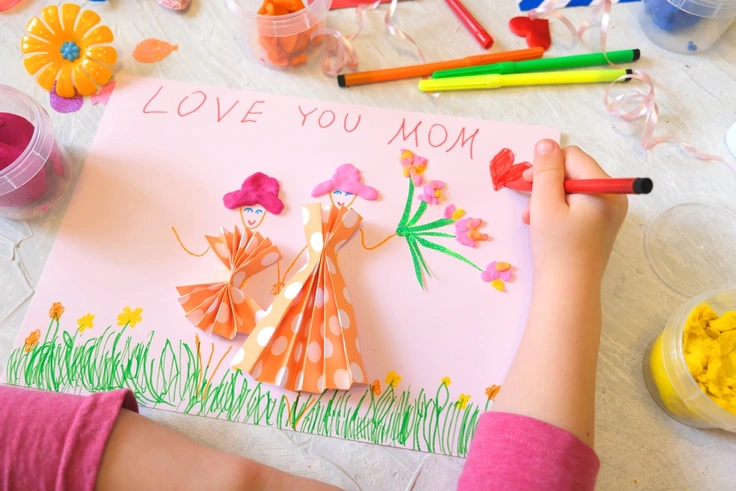 Photo Album: Collect your favorite photos of the kids and (your) mom and create a photo album she can cherish for years. Check this list for the best photobook makers of 2023.

Hand-Painted Pot: Buy a plain terra cotta pot and paint it with your mom's favorite colors and designs. You can even plant her favorite flowers inside. Or you can create it from paper, just like here :).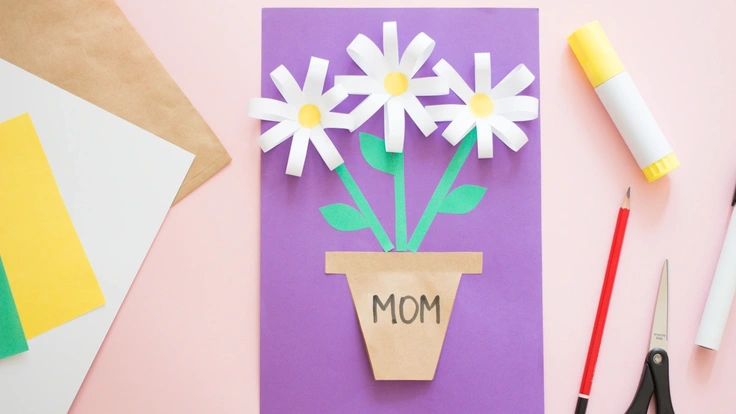 The best Activities Families can do on Mother's Day
Ok, now you know all about the perfect gift, we will share some tips about how to make it memorable.
Kids (dads and other caregivers) listen carefully.
If you want to spend quality time as a family and create lasting memories, consider the following activities:

Brunch or Picnic: Prepare your mom's favorite breakfast or lunch and enjoy a cozy brunch or dinner in the park. Give mom a break and don't let her take care of the food for the day!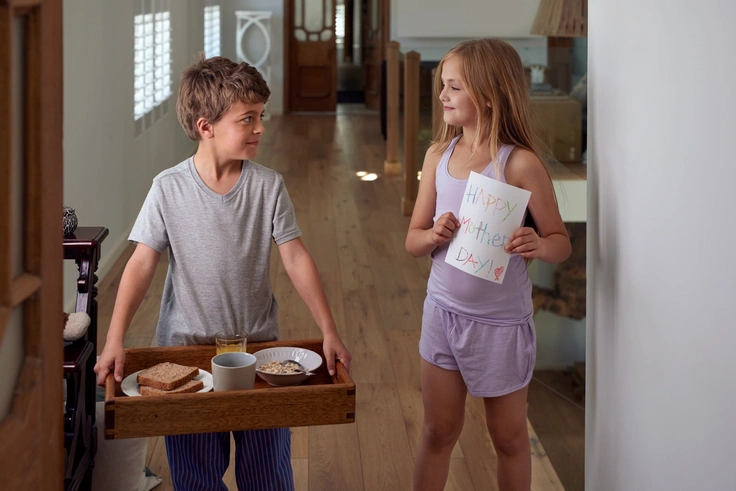 Movie Marathon: in case of a rainy day, watch your mom's favorite movies together and indulge in popcorn and snacks. Let Mom lift her legs and pamper her back for extra support. Let her have the best seat for once.

Outdoor Adventure: Go for a hike, bike ride, or stroll in the park to enjoy fresh air and exercise. Go for coffee or drinks afterward.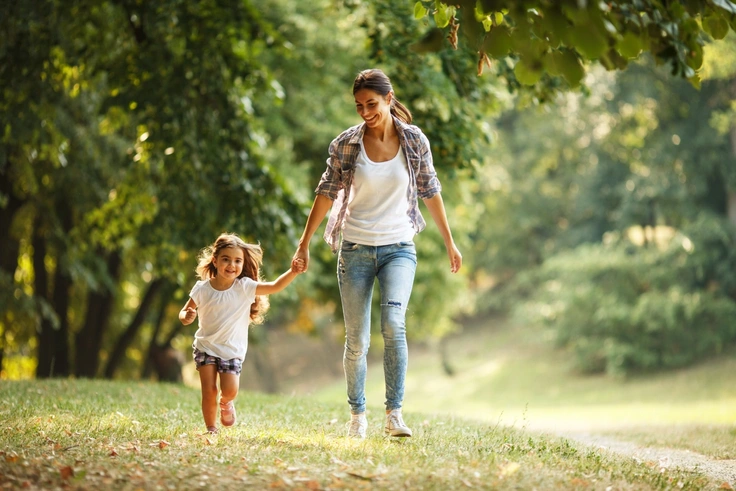 Clean up: Clean your room, clean your stuff, do the laundry, let mom relax and unwind for a day, and don't have to worry about all household tasks. When she goes out for a coffee, you can get the house tight and pick her up to enjoy an outdoor walk together.
Whatever you decide to do, the most important thing is to show (your) mom how much you love and appreciate her.
Happy Mother's Day!
Ready to try Kidpik?
Tell us about what your child loves (and doesn't love!) and our stylists will do the rest. They'll receive customized, surprise fashion delivered on your preferred schedule to unbox and try on at home.
Get Styled
Skip, pause, or cancel anytime.