New Fashion Trends for Girls We're Loving Right Now
New Fashion Trends for Girls We're Loving Right Now
Finding cute clothes for your girl is so much fun!
But as a busy parent, it can be hard to keep up with all the new fashion trends for girls. You've got a million other things to do, like the school run, meal prep, housework, and (of course) washing said cute clothes!
So, how do you help your girl keep up with all the latest fashion trends, especially as her personality and style evolves over time?
kidpik to the rescue! We've got our finger on the pulse, finding all the latest style trends and bringing them to you in our monthly clothing subscription boxes.
We look at trends across the fashion market and interpret them as clothing styles for our awesome kidpik subscribers.
Whether you're a kidpik subscriber or not, you might be wondering about some of the current fashion trends so you can get some inspo for this season's wardrobe.
That's why we've put together a list of 15 new fashion trends for girls that we're loving right now. Enjoy!
1. Animal Print Leggings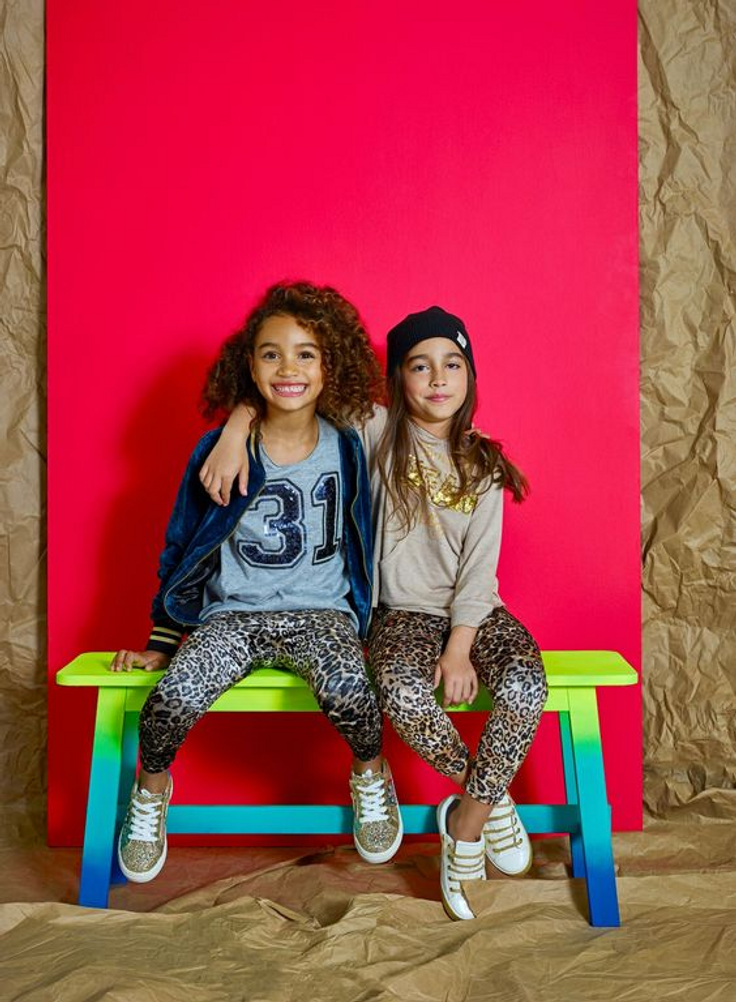 Animal prints are a classic look that'll dress up any outfit. And it's perfect for all the girls out there who love to be fierce. Roaaar! Your girl can rock animal print leggings at the mall, the movies, the park – anywhere, really! Throw on a neutral-toned knit and some sneakers to finish off this super cute (but fierce) look.
2. Big Sleeves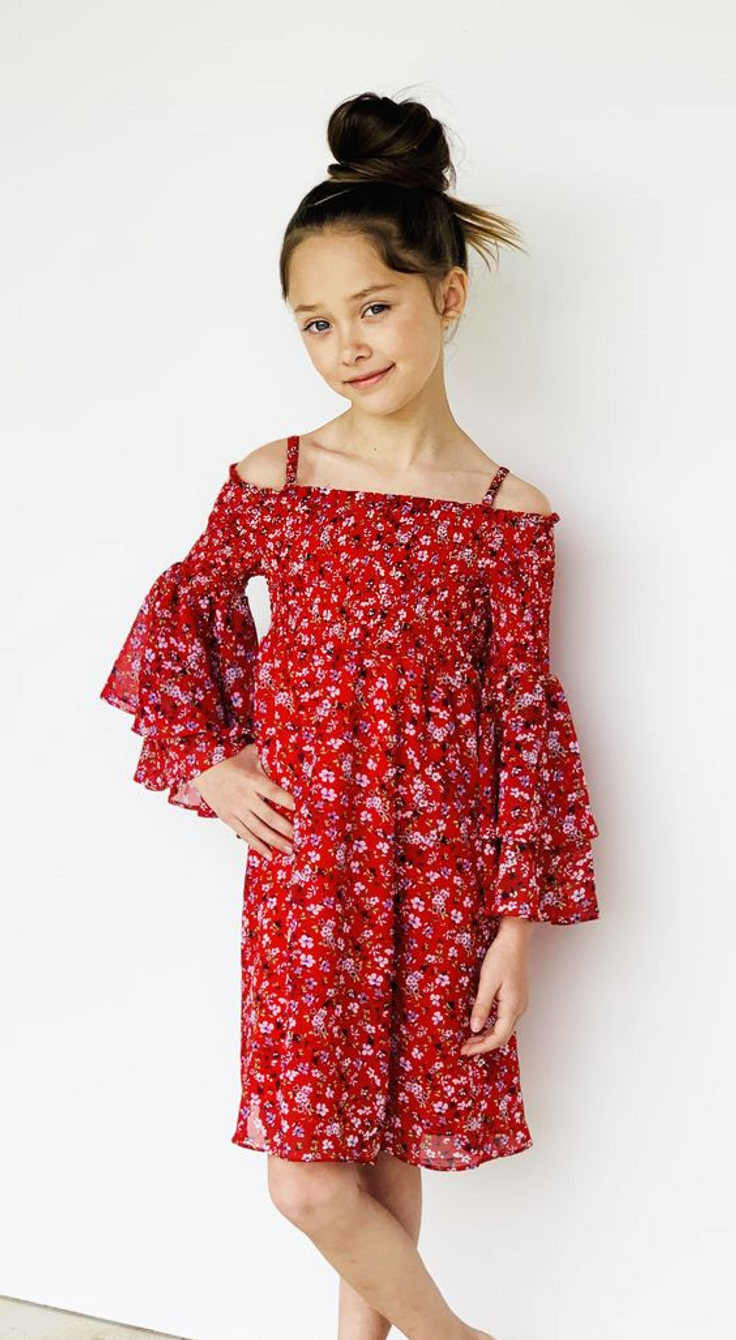 Hello bohemian princess! This new fashion trend is for the girly girls. Big sleeves on floaty dresses and tops are a romantic, bohemian look that's super on-trend. Top off the outfit with a flower crown and gladiator sandals to complete the look. Your girl will be all ready for a special meal at her favorite restaurant or a fun daytime adventure with her best friends.
3. Bows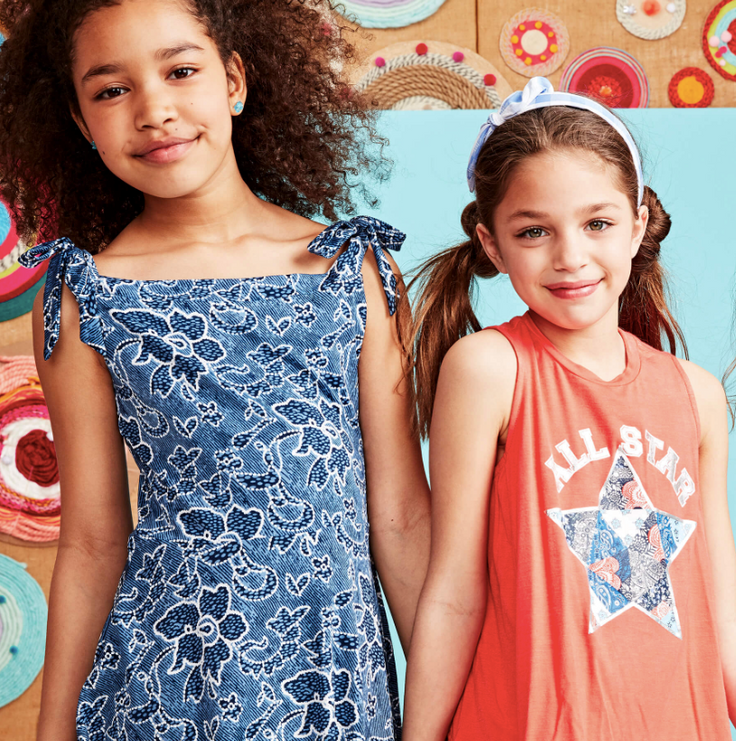 Bows make a super sweet addition to any outfit. Here are some ways your girl can incorporate bows into her outfit:
A classic bow headband
A bow hair clip
A bow-tie shoulder strap dress
A bow-tie shoulder strap top
A tie-waist dress
A simple ribbon tied onto a shoulder bag
Accessorize with bows to add a little extra sweetness to any casual, classic, or girly outfit. We predict the bow trend will hang around for a while, so they're a great fashion investment if your girl loves them!
4. Cargo Pants
On the flip side, if your girl isn't into girly girl stuff (aka not that into bows), she'll probably love the current cargo pants trend. These pants are a super practical style – easy to play in and plenty of pockets for treasures. Pair her pants with some black and white sneakers and a white tee for a super hip look. She'll love playing tag and running around the playground in this outfit.
Psst: Some girly girls love to mix things up with cargo pants, too. It's the perfect contrast to her usual go-to outfits and easy to soften the look with some feminine accessories.
5. Crochet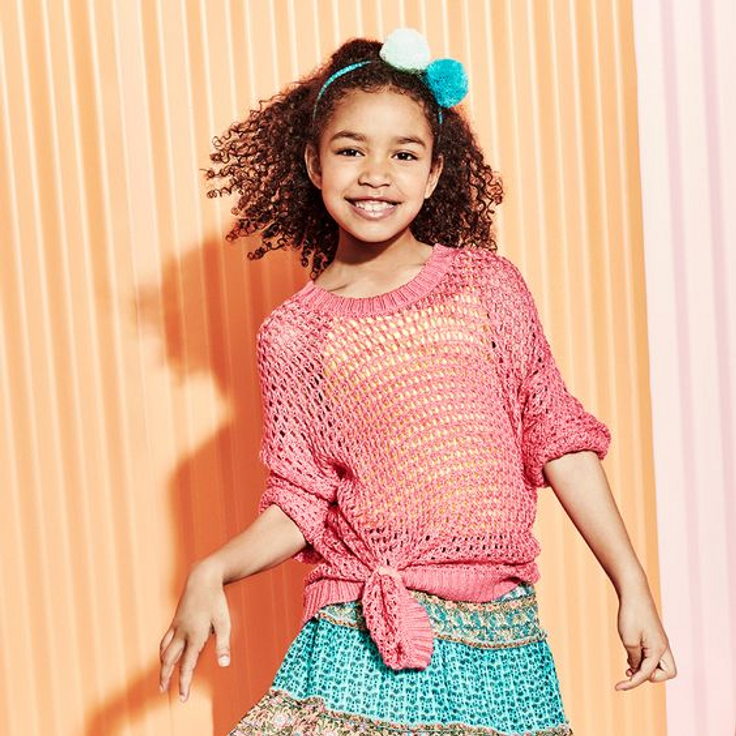 Crochet is coming back this year! We're so excited for this classic style to show up in cardigans, tops, and even bags, and it'll be a new fashion trend for your girl to show off. Crochet is a great way to bring some texture into your wardrobe and add interest to everyday outfits. Pair a crochet top with denim pants for a classic look, go girly with a maxi skirt, or boldly rock this trend with crochet on crochet!
6. Denim Jackets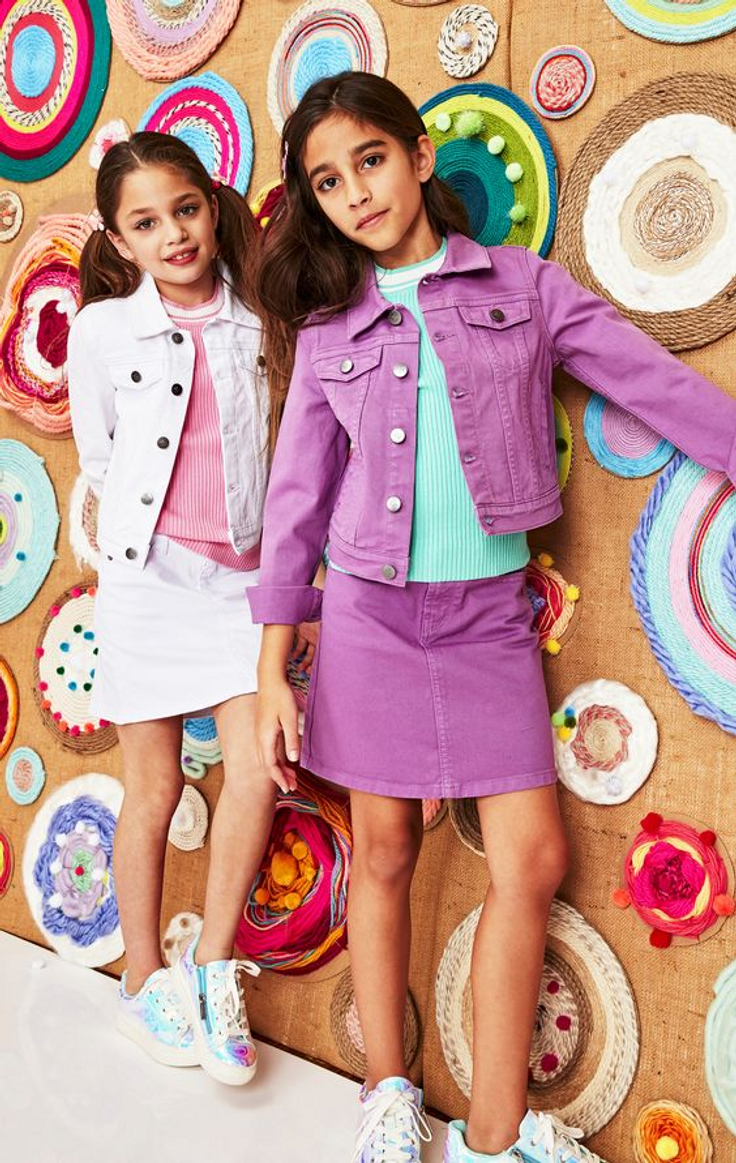 So, it's technically not a new fashion trend for girls, but is denim ever not trendy? No – it really is a timeless fashion. That means you could throw a denim jacket on top of any outfit and call it a day.
But this season, it's all about colored denim. A colorful denim jacket might be just the thing your little girl needs to brighten up her wardrobe. There are so many ways to style denim, but if you want to go all out, don't be afraid to go denim-on-denim and pair your jacket with denim jeans or a matching denim skirt.
7. Faux Fur Jackets
Maybe you've been waiting for the perfect excuse to get one… well here it is: faux fur jackets are 100% on trend this year! And these are a great wardrobe addition for your little fashionista. Perfect for layering on cooler evenings, faux fur looks great paired with denim shorts or a maxi dress. And this trend is here to stay for at least another couple of seasons, so you'll get plenty of wear out of it as a statement piece once the weather gets cool again. What we love about these jackets is that they add texture to your girl's outfit, along with an interesting silhouette – great for contrasting with skinny or bootleg jeans!
8. Fringe Details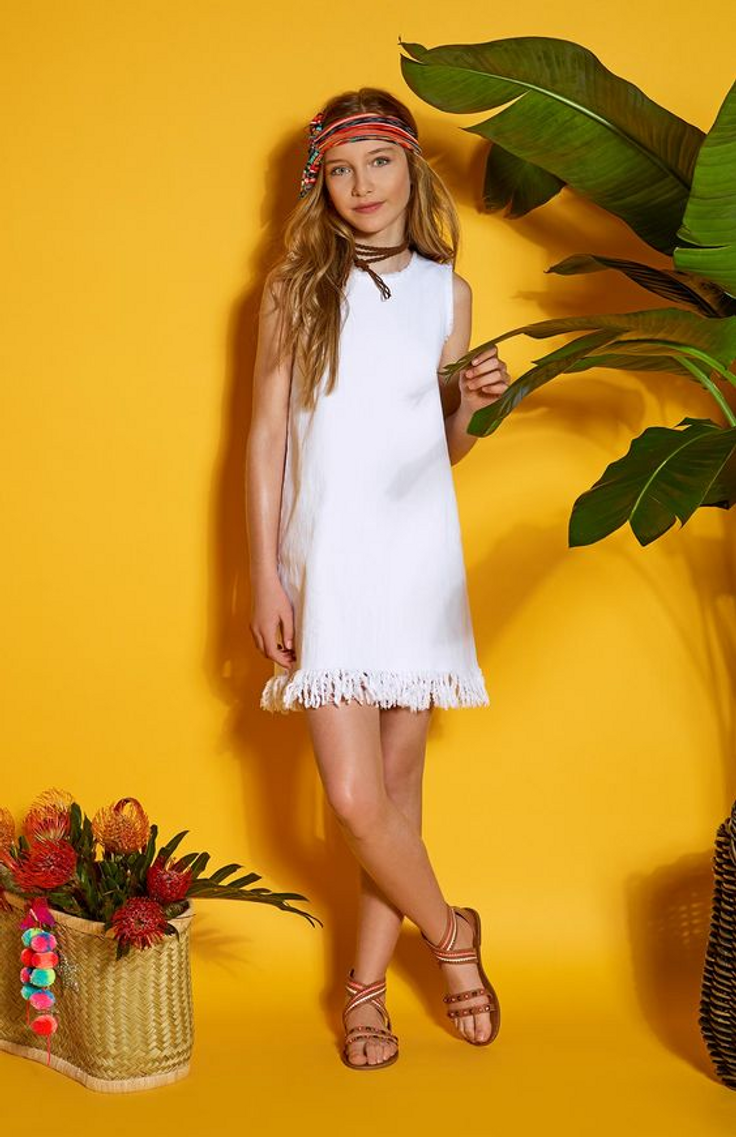 Rock those island vibes with fringes on your girl's dresses, skirts, tops, and shorts! Summer has never felt more like Summer with fun, textured fringes. We love fringes because they're a great way for your girl to express her fun, playful personality and add some interest to her outfit. Your girl can style her fringe fashion by wearing a choker necklace and a fun headband to break up those vertical lines.
9. Ruching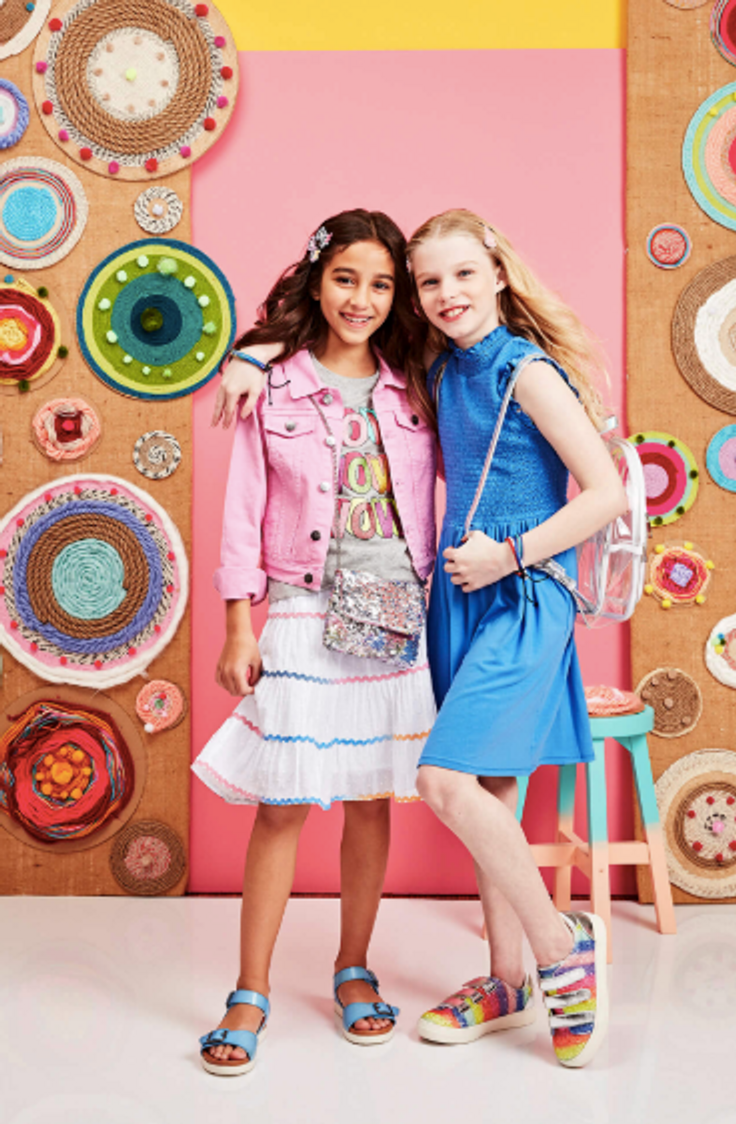 Ruching is a technique that creates gathered, elasticated fabric. While it's not a new fashion trend for girls, it's recently come back into fashion and we're loving it! You'll find this technique is used on dresses (especially bodices at the front and/or back), as well as skirts and pants at the waistline.
One reason we love ruching is because it can create a more fitted look, while ensuring your girl's clothes fit her through a couple of growth spurts (thanks to the elastic component). Accessorize ruched dresses or skirts to match your girl's personal style, whether it's sandals, colorful sneakers, sequins, or a clear bag.
10. Ruffles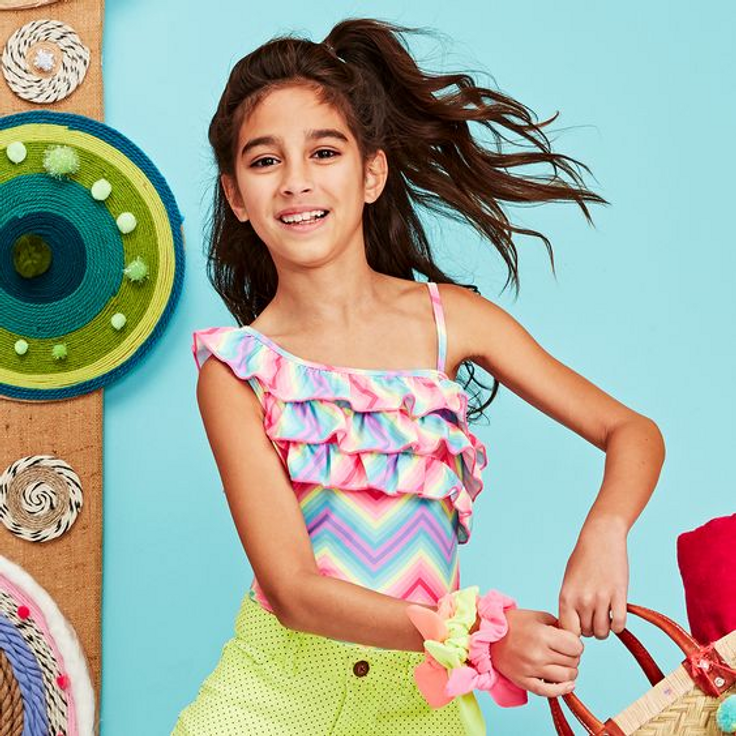 Your girly girl will fall head over heels for this current fashion trend. Ruffles – in particular, one-shoulder ruffled tops and dresses – are super on-trend right now. Whether it's a fancy dinner, someone's birthday, or a special party, ruffles will add extra flair to her outfit. And your girl can get extra ruffly with her accessories to match, since scrunchies are well and truly back in fashion!
11. Shirt Dresses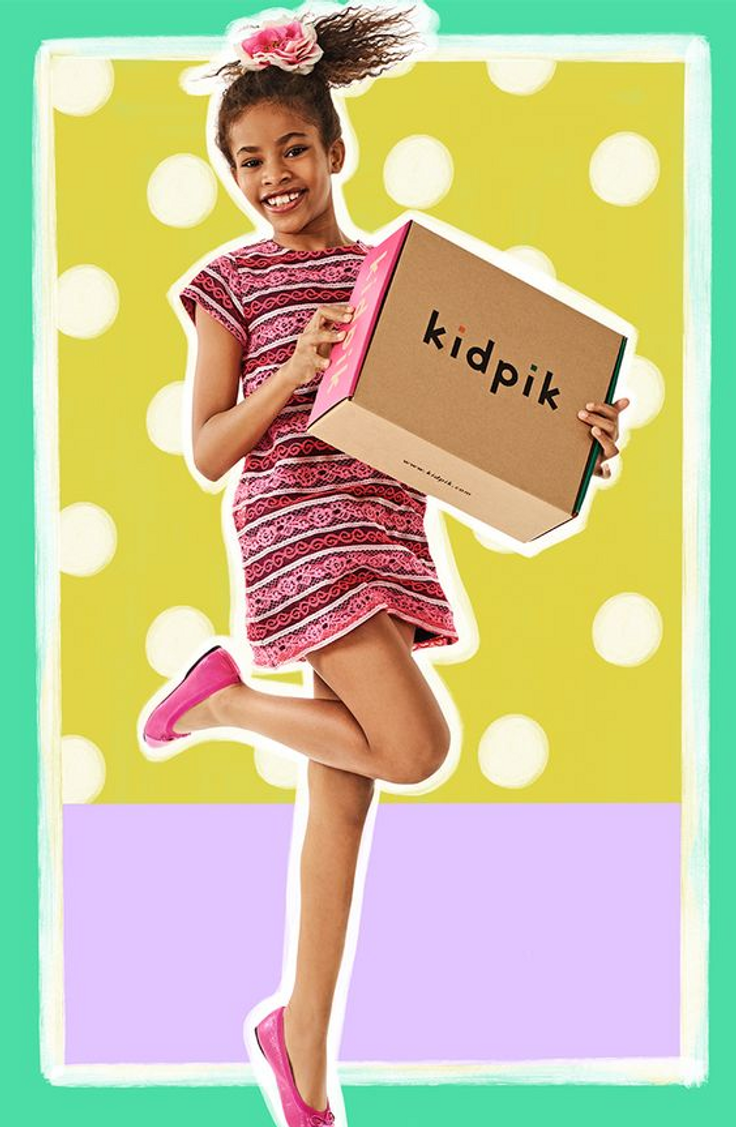 Shirt dresses have become a staple in the fashion world because of how easy and fuss-free they are to wear and style. Your girl can dress her look up by adding a denim jacket and ballet flats. Or she can throw on a hoodie and sneakers if she wants to go for a more sporty or casual look. Equally perfect for casual events and special occasions – shirt dresses really are a must-have new fashion trend for girls!
12. Pinafores/Overall Dresses
Pinafores are another popular new fashion trend. For girls, it's a playful staple that can be worn at any age, from little girl to pre-teen. If your girl loves a classic look, she'll feel super comfortable wearing her pinafore with a crew-neck tee and high-top sneakers.
13. Tie Dye

Is your girl a budding hippy? She'll be drawn to all the tie-dye looks in season We love this style because it's such a fun way to add color to your girl's wardrobe. She can throw on a tie-dye dress ready to go all on its own or add some balance with a denim vest over the top.
14. Tropical Prints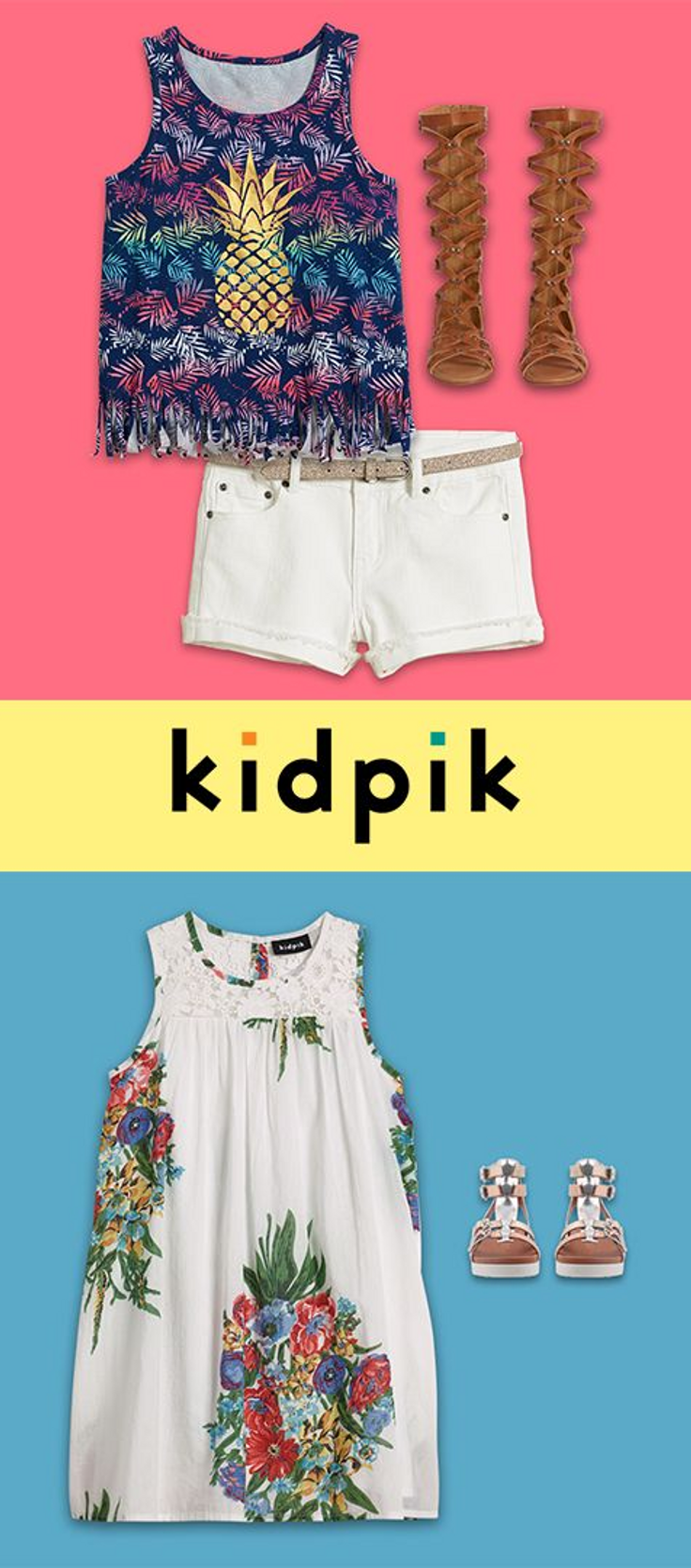 We love the current tropical prints trend – and this new fashion trend for girls is perfect for Summer. If your girl's the life of the party (or playground), she'll want to wear these prints over and over again. Tropical prints are a cool statement piece, but they're also easy to pair with basics. Your girl can pull on her favorite pair of shorts, a thin belt, and some gladiator sandals to finish off the look!
15. Strappy Sandals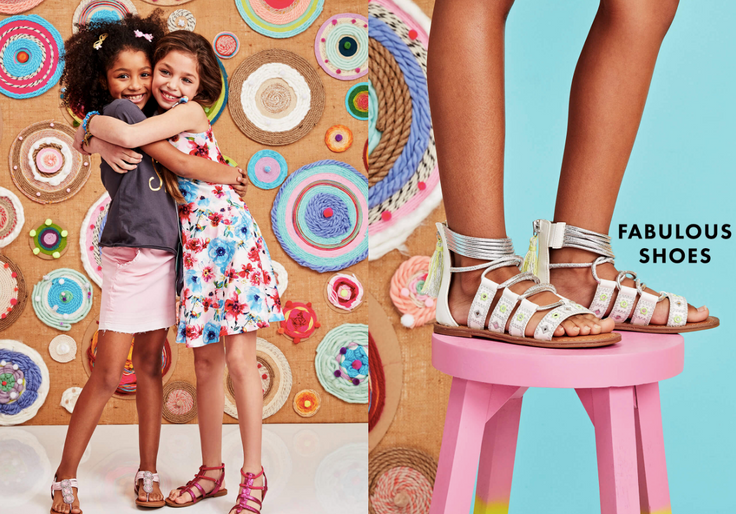 This season, it's time to swap out your boots for a cute, on-trend pair of strappy sandals. The best thing about this shoe is that it's so versatile – match it with skirts, dresses, shorts, and even jeans. Your girl will wear them everywhere!
Get the Best New Fashion Trends for Girls with kidpik!
We hope this list helps inspire you to find some cute pieces for your girl's wardrobe this season. We loved sharing our favorite finds and ideas – but don't let it overwhelm you. You don't have to invest in all the above!
We're big believers in looking beyond just the hottest trends and finding clothing your girl will actually love! It's why we handpick the clothes in each subscription box we send, so your girl will:
Only get cute clothes for girls that she'll love
Get a boost of confidence so she can explore current trends that are tailored to her!
Want some help with finding current fashion trends your girl will love? You can sign up for kidpik and order your first box today!
With kidpik, your girl will always be on trend, with clothing boxes sent as often as you want – every 1, 2, or 3 months. And you can pause or cancel any time.
Start with our super fun style quiz and you'll get a personalized kid's fashion box delivered to your door with free delivery! It's so simple and easy 👌
We'll send you 7 x on-trend items that mix-and-match to create 3 x cute outfits. You get 7 days to try out your girl's clothes and decide what to keep and what to send back (with free returns). Only pay for the clothes your girl wants to keep!
What New Fashion Trends Does Your Girl Love Right Now?
Before you go, let us know…
What trends is your girl loving at the moment? Is she into scrunchies or bows? Animal print or tie dye? Let us know her favorites in the comments below!
Ready to try Kidpik?
Tell us about what your child loves (and doesn't love!) and our stylists will do the rest. They'll receive customized, surprise fashion delivered on your preferred schedule to unbox and try on at home.
Get Styled
Skip, pause, or cancel anytime.