Popular Girls Clothes for Every Type of Fashionista
Popular Girls Clothes for Every Type of Fashionista
The best girls fashionista clothes that they love.
The right fashion style can complement a girl's personality, ensuring she looks and feels her best as she discovers her own unique look.
Eventually, she won't be happy with just any outfit—she'll begin to develop her own personality and style to match!
We want to make that process as simple as possible with our guide for the most popular girls' clothes, specifically designed for your blooming fashionistas.
Whether her style is active, trendy, girly-girl or classic, this guide breaks down different types of fashionistas by category, style and clothing pieces.
Kids' fashion is always changing so it can be hard to keep up with trendiest looks for your fashionista.
This guide will help you build the perfect customized wardrobe for your little girl's unique and personalized look.
Trendy
Trendy fashionista girls make sure to stay updated with every season, keeping outfits cute and fashionable.
This season, stylish sundresses are more popular than ever.
Sundresses come in a variety of colors patterns, and it's super easy to combine them with a jacket or light sweater that can be worn over the dress.
Belts are a great addition to accessorize a beautiful sundress, and leather strap sandals are popular footwear during the summer months.
Capri's, jeans or pants mix & match perfectly with tons of different tops, depending on the weather.
Colorful well-designed knit sweaters are always trendy and work well during colder weather. For warmer weather, ruffled shoulder tops are popular girls' clothes that any trendy fashionista would love to add to their wardrobe.
Active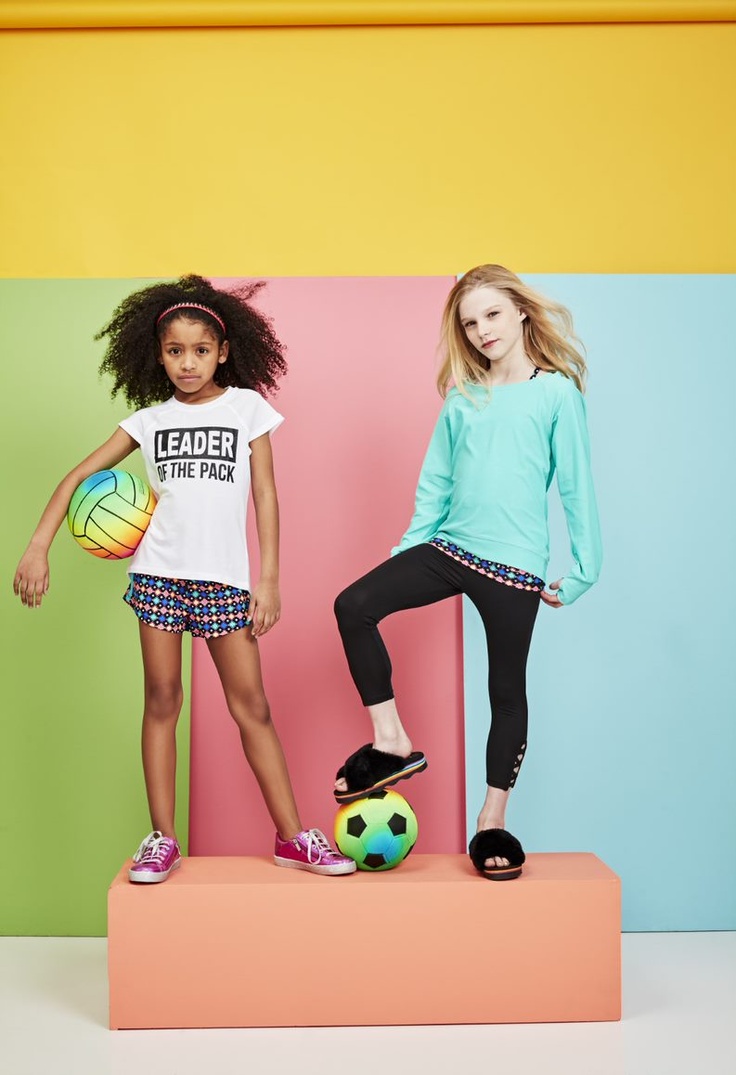 For the active fashionista, comfortable and versatile clothing are a must. The most popular girls' clothes include athletic shorts, light sweaters, leggings and graphic tees. Simple colorful cotton dresses are cute activewear when paired with athletic short or leggings underneath. Colorfully designed elastic headbands pair well with active girls' outfits, helping to keep her hair out of the way during any fun activities.
Chances are an active girl will be spending a lot of time out in the sun. Brimmed hats are perfect for protecting from the sun and keeping hair out of the way. Some popular girls' sneakers styles include the glittered zipper and super shine sneakers, great for a refreshed kidpik-inspired wardrobe.
Colorful light weight hoodies are versatile and comfortable enough to wear with various bottoms and during all seasons. A slightly oversized hoodie is a sure way to keep your active girl feeling comfy and cozy!
Girly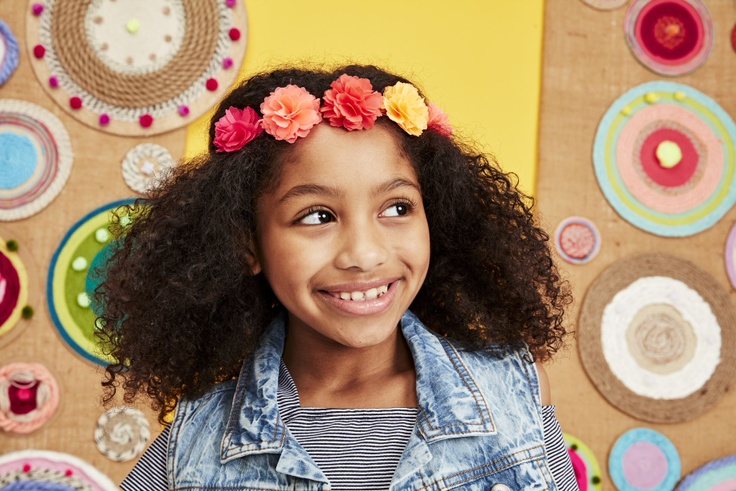 If she's a girly-girl, her outfit will be thought out, color coordinated, with the perfect amount of glamor. Floral patterns, glittery items and delicate or ruffled pieces are all popular girly styles for your little princess.
Popular girly outfits include the cold shoulder dress, crochet swing dress, skirts and jean shorts. Sundresses are also super cute clothes for girls. This princess look can be accessorized with a cute backpack, purse or elegant jewelry to sparkle as bright as her personality does.
Mom's Corner
Hey moms! This little piece of the blog is JUST for you. We hope our guide has helped to give you some insight on the most popular outfit styles for your developing fashionista.
If going to the mall AGAIN to try to coordinate your fashionista's outfit doesn't sound like fun, you'll love kidpik.
Ready to shop for your fashion the easy way? Go make yourself a hot cup of coffee, then come back here.
Done? Okay. Here's what you need to do...
Step 1: Sign up for a kidpik monthly subscription box!
Step 2: Relax.
Yep. That's it! We'll take care of the rest. But in case you're wondering, here's what happens behind the scenes…
We'll run your girl through a fun quiz to figure out what she loves. Then our stylists will personalize her outfits with 7 cute items that make three mix and match outfits which are totally on-trend. We'll package it all up in a box and mail it to your door. You'll have 7 days for your girl to try everything out, then you can send back anything you don't love for free. You'll receive clothes your girl will love, without the hassle!
Read to Do Tween Girls Fashion the Fun and Easy Way?
You don't have to spend lots of time (or money) to create an amazing, on-trend summer wardrobe for your girl. Get the latest looks for this season with kidpik' girls' clothing subscription box.
Let us know what styles your girl loves to rock in the summer in the comments below!
Ready to try Kidpik?
Tell us about what your child loves (and doesn't love!) and our stylists will do the rest. They'll receive customized, surprise fashion delivered on your preferred schedule to unbox and try on at home.
Get Styled
Skip, pause, or cancel anytime.