Unique Unicorn Recipes That Kids Love
Unique Unicorn Recipes That Kids Love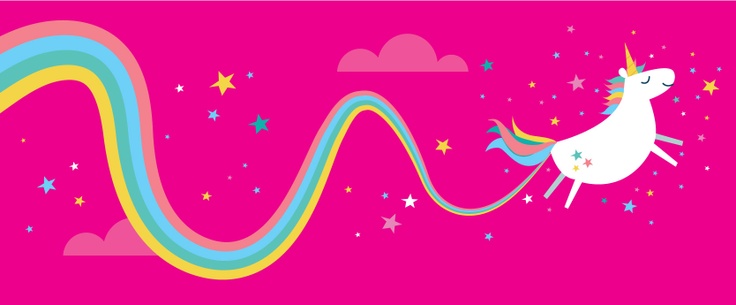 What is purple and pink and sparkly all over?? A unicorn, of course! It is no secret that unicorns have inspired some of the latest and most popular cultural phenomenons.
These magical creatures are bringing a fascination to life, especially food!
Take a look at kidpik's favorite unicorn inspired that will WOW your guests and make for one COLORFUL event!
Just because it's colorful and tasty, doesn't mean it's unhealthy! There are plenty of ways to keep the fun in your food, while keeping the balance in your diet.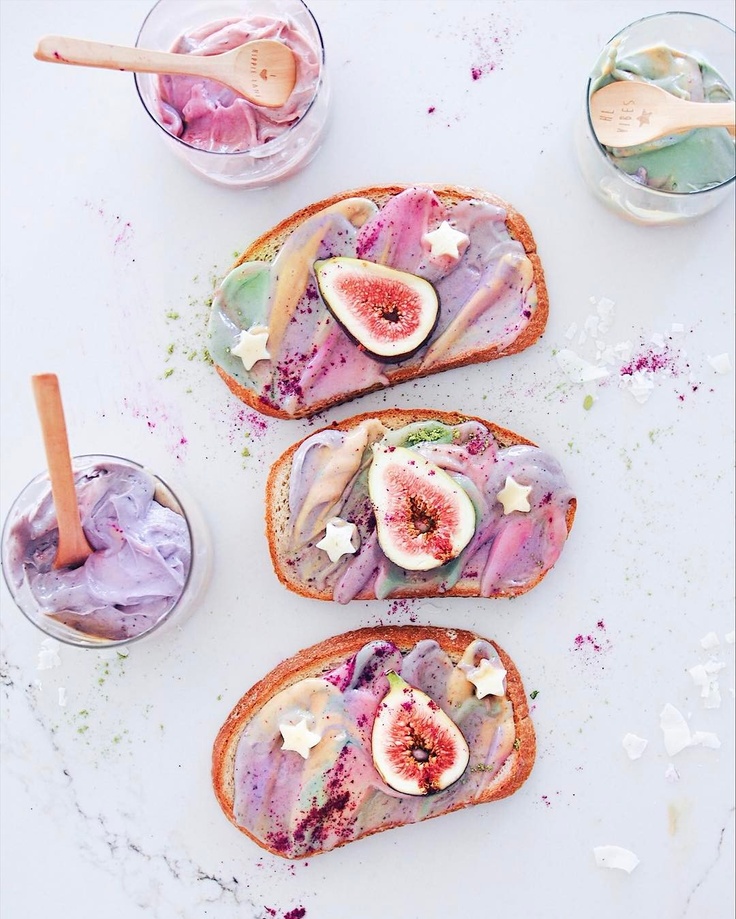 Rainbow Vegan Toast with Figs
Yes- it tastes as good as it looks. It is the perfect combination of sweet and savory. There are so many ways to make this healthy snack.
Ingredients
- Bread of your choice (kidpik suggests multigrain or whole wheat)
- Fig(s) or another fruit of your choice
- Cream cheese (can substitute low-fat cream cheese for a lower calorie option)
- For color: Beet Root, Chlorophyll, Blueberry Freeze Dried Powder, and Pitaya Freeze Dried Powder
*These natural ingredients can be used as a substitute for food color in any recipe- it may change the flavor slightly but will still be delicious!!!
Directions-
Step 1 - Separate your cream cheese spread into bowls, depending on how many colors you plan on making.
Step 2 - Add one natural coloring ingredient per bowl- mix until color desired is reached
Step 3 - Slice your bread and place in toaster (if you have one). If you don't have a toaster, or would like to prepare a larger quantity at the same time, go ahead and use the oven. Preheat the oven to 350 degrees. Arrange your bread on a baking sheet and place on the middle rack of the oven. The bread should take around 10 minutes to be perfectly toasted- flipping halfway through.
Step 4 - Apply spread to toast, using different colors and layering on top of each other.
Step 5 - Add sliced fig
Step 6 - Enjoy!!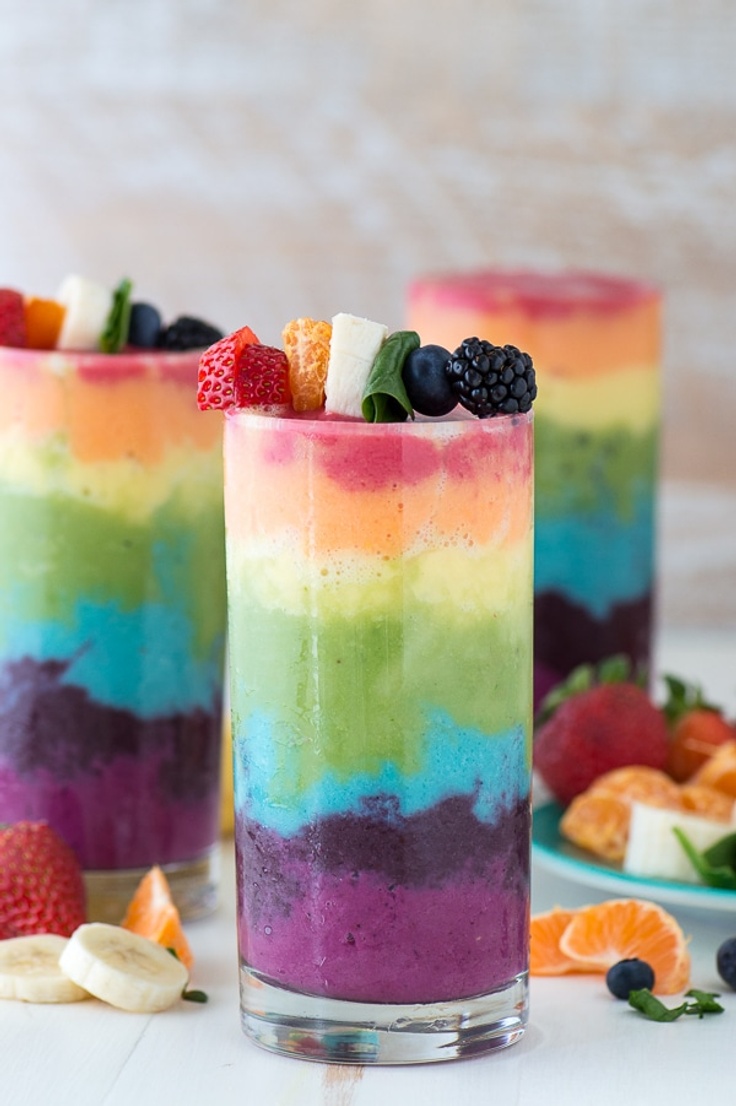 7 Layers of Heaven Smoothie
We have all heard about the famous "Unicorn Frappuccino" that Starbucks created. Sure, it's great to look at, but the amount of sugar and unnatural ingredients in the frap isn't so great! Here is a prettier, sweeter, all natural option that will keep your guests smiling from ear to ear!
Our friends at The First Year Blog shared this recipe to help you make the PERFECT rainbow smoothie!
This recipe can be found here: http://thefirstyearblog.com/rainbow-smoothie/
Unicorn Pull-Apart Cake
It wouldn't be a birthday without a birthday cake, but sometimes there's a big mess and lots of arguments about who got the biggest slice. So, we are obsessed with the idea of cupcake cake!! We found this recipe at RealMoms.com, and think you will love it! This is the perfect ending to the perfect party.
Learn how to make it here: https://www.realmoms.com/unicorn-pull-apart-cake/
Did you try any of these unicorn inspired ideas? Share it with us in the comments!
Ready to try Kidpik?
Tell us about what your child loves (and doesn't love!) and our stylists will do the rest. They'll receive customized, surprise fashion delivered on your preferred schedule to unbox and try on at home.
Get Styled
Skip, pause, or cancel anytime.