Create a Stress-Free Morning Routine For Your Kids
Create a Stress-Free Morning Routine For Your Kids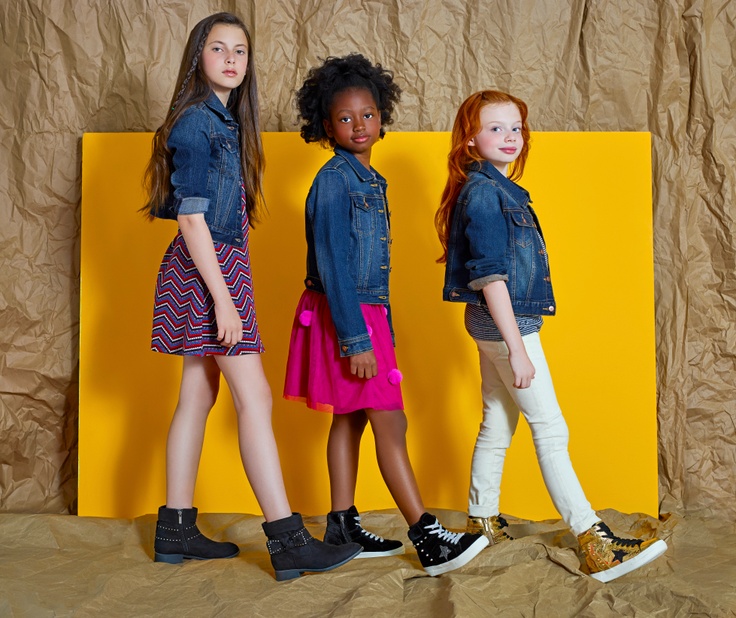 The leaves are turning golden, fall's in full swing, and Daylight Savings Time officially ends on Sunday, November 4th. The days are getting shorter and every kidpik mom knows what that means for early mornings… your usually good morning routines usually start to fall apart!
Getting your kids out of bed, dressed, and ready for school can feel almost impossible as the weather gets colder and the days get shorter.
That's why we've decided to review the best tips to help you create an efficient, stress-free morning routine that's easy for your girl to follow. With tips like preparing and laying out her outfit the night before, so she feels confident as she puts on her cool, comfy kidpik outfits!
But kids' clothing subscriptions aren't the only way to make getting your kid ready easier. We've got tips on sleep, prep, and outfits so you can say goodbye to stressful mornings and hello to a fun new routine.
1. Get more sleep the night before
There's one way to guarantee a miserable morning with your kid… not enough sleep the night before! That's why a good morning routine starts with a good evening routine and enough sleep the night before.
But how much sleep is enough sleep? Here's how many hours of sleep are recommended for your kid, depending on their age:
| | |
| --- | --- |
| Age range | Recommended hours |
| 4-12 months | 12-16 hours |
| 1-2 years | 11-14 hours |
| 3-5 years | 10-13 hours |
| 6-12 years | 9-12 hours |
| 13-18 years | 8-10 hours |
If your kid isn't getting the minimum number of recommended hours for their age, it's going to impact on their ability to cope with the day's activities, starting with getting ready in the morning. And since waking up later isn't usually an option (with school, work, and daycare to get to), it means your kid will need to settle down and get to sleep earlier the night before.
2. Wake up earlier
Sometimes the only thing that'll make your morning less stressful is by giving yourself more time to get everything done. This might mean waking your kid up 15 minutes earlier or getting yourself up earlier so you can drink a coffee in peace and get a start before everyone else.
It can be hard getting out of bed early (especially with the weather getting cooler and a snuggly warm bed) but sometimes that's just what you need for a stress-free morning routine. Once you get used to your new routine and waking hours, it'll get easier and you might even find that you feel the same way about early mornings as your girl feels when her kids' clothing subscription from kidpik turns up. 😄
And if you need to get your kid up a few minutes earlier, don't feel bad… just think back to all those 4am and 5am starts from when they were a baby. Rise and shine, sweetie! 🌞
3. Pre-pack everything
Pack all the things your kid might need the night before. Set aside 10 minutes before bed to pack bags and lunches, that way, all your girl needs to do in the morning is wake up, eat breakfast, get dressed, grab her things, and go. The best bit is… you can avoid using your brain too early in the morning. Some things you'll want to pack the night before include:
💛 Lunch and snacks (unless they're provided) - if you're packing things like PB&J, just pop your lunch box in the fridge the night before so it stays fresh.
💛 School bag - load it up with a water bottle, homework, hat, books, and anything else your girl might need during the day.
💛 Spare outfit (if they're young) - because who knows what adventures your kid will get into at school!
4. Prepare your girl's outfit
One of the biggest sources of stress in the morning can be getting dressed and figuring out what to wear. You can avoid all this by preparing your girl's outfit with her the night before. You'll find this super easy if you've got one ready to go from your kidpik kids' clothing subscription.
Lay it all out on the end of her bed or chair so it's easy to grab in the morning. Include everything… top, bottom or dress, hat, coat, socks, shoes, and accessories. That way, you can check that everything's perfectly coordinated and you'll avoid the scenario of your kid running all over the house looking for their missing shoe when you're ready to leave (we've all been there, haven't we?).
kidpik tip: If coordinating cute outfits isn't something you or your kid can do easily, get a kids' clothing subscription box where your complete outfit styling is done for you. That way, you'll always know that you've got coordinated clothes ready to go in the mornings! 🙌
5. Create a checklist or chart
Put a checklist or chart up on the wall with your morning routine to make sure nothing's forgotten and help your kid take responsibility for their tasks. You might want to include things like:
💛 Healthy breakfast
💛 Schoolbag, homework, and lunch packed
💛 Teeth brushed
💛 Face washed
💛 Hair done
💛 Clothes and shoes on
💛 Bed made
If you want to, consider offering a reward for your kid if they manage to tick everything off their chart and get out the door on time (without grumbling) for a whole week.
kidpik tip: if they're not already getting a kids clothing subscription, a kidpik box can be very motivating!
6. Make it fun
The best way to take the stress out of your morning routine is by making it fun! So pop your favorite tunes on, like upbeat dance music, or perhaps something calm, relaxing, and uplifting.
Another idea to make your morning fun is to turn it into a game or a competition. Play "I Spy," trivia, 20 questions or guess who while you're eating breakfast. Or better still… see who can get ready and into the car first!
7. Practice mindfulness
A few minutes of morning mindfulness can really cut your stress in the mornings. Here are some options you might like to try:
💛 Do it yourself (mom) so you're super calm and collected before your kids get up
💛 Encourage your kids to join you when they wake up
💛 Do some stretches or yoga (see YouTube for some great tutorials like this one)
💛 Meditate and do some deep breathing
💛 Share 3 things you're grateful for that day
Practicing mindfulness will help everyone feel more relaxed so that hopefully you'll get through your morning routine with minimal stress.
8. Go with the flow
Sometimes things don't go as planned. You might have laid out your outfits, prepped all the things, and still something can go wrong that's made you late. Maybe the dog escaped, the power went out, or the car won't start. Or maybe a much-anticipated kids clothing subscription delivery arrived...
So, relax and go with the flow. It's not the end of the world if you're somewhat late. Be kind to yourself. You did your best and everyone's late sometimes!
9. Try to stick to your routine every day
What about days when you're not at school? You'll have weekends, public holidays, and school holidays to get through. What happens to your morning routine when you don't have to be somewhere?
It's okay to relax your routine a bit, but be aware that staying up too late or sleeping in will mess up your routine. So make sure you allow time to ease back into your usual waking up hours and morning routine once school starts back up again.
Ready For Stress-Free Mornings?
The most stressful part of your morning is usually figuring out what clothes coordinate so your girl is styled, feels good and is ready to go. You don't have to head to the mall or spend time every morning styling and coordinating outfits for your girl. You can get amazing quality, kids' fashion that's styled with our kids' clothing subscription box. That's about as stress-free as it gets!
Ready to get started? All you have to do is...
We'll take your girl through a fun quiz to find out her preferences and size.
Then you're done. We weren't kidding about this being totally stress-free!
Once your kid's clothing subscription arrives, your girl can try everything on in the comfort of your home, and then you have 7 days to decide what you want to keep, exchange, or send back - even if it's everything! Get started today so you can enjoy super cute, pre-styled outfits for stress-free morning routines, even as the weather gets cooler.
Here's to less stress, more fun, and leaving the house on-time and feeling good every day!
Ready to try Kidpik?
Tell us about what your child loves (and doesn't love!) and our stylists will do the rest. They'll receive customized, surprise fashion delivered on your preferred schedule to unbox and try on at home.
Get Styled
Skip, pause, or cancel anytime.