The Days of Mall Meltdowns are O-V-E-R!
The Days of Mall Meltdowns are O-V-E-R!
Tired of parking lot chaos, searching for sizes, and dressing room drama? kidpik is here to help. Say goodbye to the store, and the stress that goes along with it! The days of mall meltdowns are o-v-e-r. kidpik takes the stress out of shopping by delivering a box of clothing, personally styled for your girl, right to your front door. It's quick and easy to sign up and will leave you with more quality time to spend with your family. Start by taking the fun, 2 minute, style quiz with your daughter. This is where she gets to tell kidpik all about her unique personal style. Everything from her favorite colors, patterns, and fit preference, to how much sparkle she likes. She'll even get to choose some of her favorite kidpik looks! From there, the kidpik stylists will curate 7 fashion items, including fabulous shoes and an accessory just for her. Long gone are the days of struggling to put an outfit together. Her curated piks will create 3 full mix & match outfits, including shoes, that will simplify your morning routine.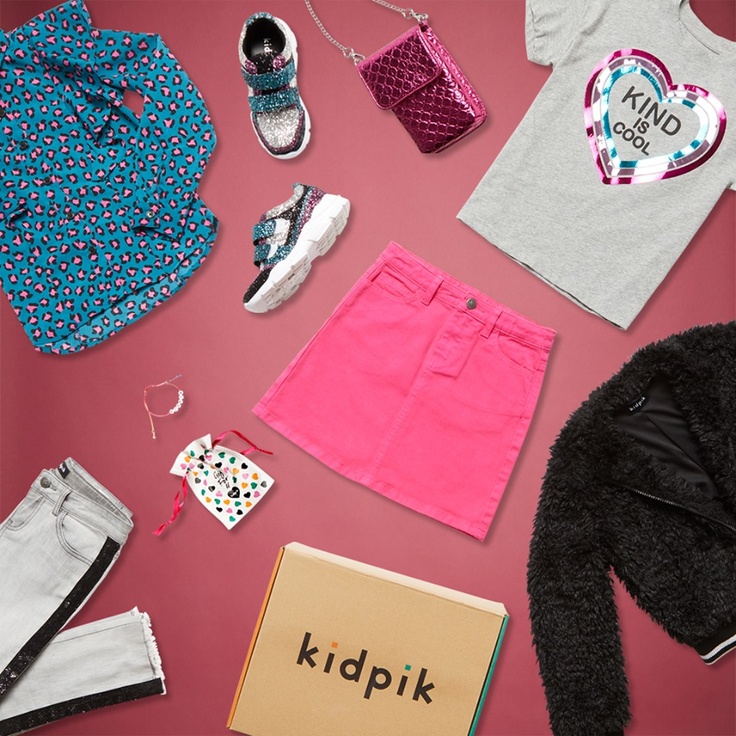 7 pieces of high-qualityapparel, shoes & accessories, coordinated & styled just for your girl!
Then comes the best part – delivery day! Revel in your girls' excitement as she opens her personalized pik,full of fashions selected just for her. kidpik unboxings and fashion shows are a perfect way to bond with your girl and help her discover her own confident, personal style. Forget rushing in a tiny, stark dressing room. You get to take your time, trying everything on at home and mix & match with pieces you already own!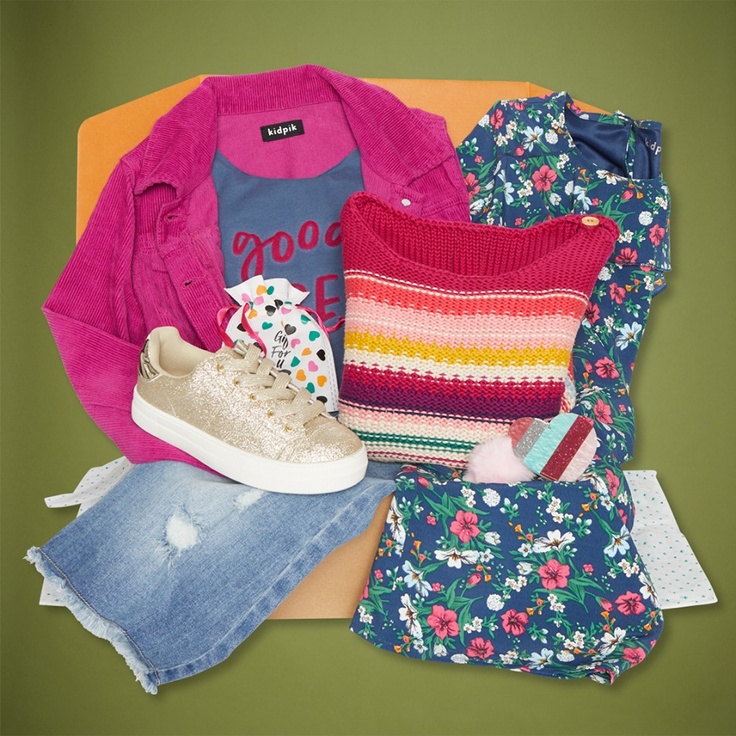 Personalized box styled just for her!
Every kidpik box comes with 7 fashion items and a free gift! Shipping and returns are free. The power is in your hands as you can choose to receive a box every 1, 2, or 3 months. Once your pikarrives, you'll have 7 days to try before you buy. Something doesn't fit right? We offer free exchanges. Something your girl didn't love? Don't worry. You only have to pay for what you keep, and returns are free and easy. kidpik includes a pre-paid return envelope with every pik- making the entire process effortless and risk-free! All you have to do is put the unwanted items in the envelope, and into the USPS box. Love everything? You'll receive 30% off your order total when you keep the whole box! The average cost of a kidpik item is $13.50 after the 30% keep all discount. She will love getting her very own personalized box, styled just for her, in the mail, and you'll get to shop from the comfort of your own home. Remember, a happy daughter makes a happy household!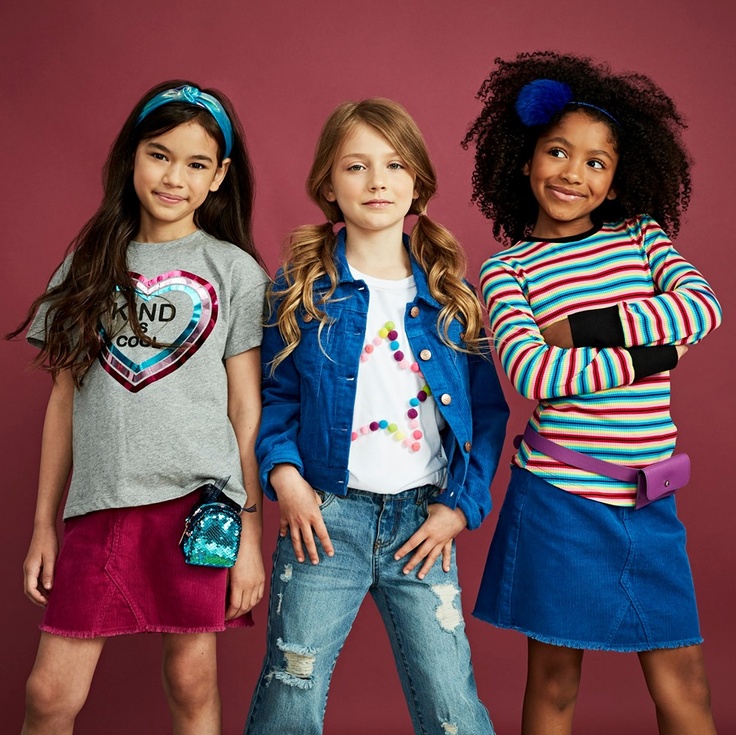 Discover your girls own confident style!
Ready to try Kidpik?
Tell us about what your child loves (and doesn't love!) and our stylists will do the rest. They'll receive customized, surprise fashion delivered on your preferred schedule to unbox and try on at home.
Get Styled
Skip, pause, or cancel anytime.