We Set the Trends: MET Gala-Inspired Outfits for Kids That Celebs Can't Resist!
We Set the Trends: MET Gala-Inspired Outfits for Kids That Celebs Can't Resist!
The MET Gala is the ultimate playground for fashion and glamour, where celebrities gather to show off their most extravagant and artistic outfits. But this year, it seems like the stars took inspiration from our very own kids' fashion!
So, let's dive into some of our favorite MET Gala looks, which we've effortlessly matched to outfits for kids that show we know what's in fashion – and how kids can wear them!
Madelyn Cline: Inspired by our Blocked Skater Dress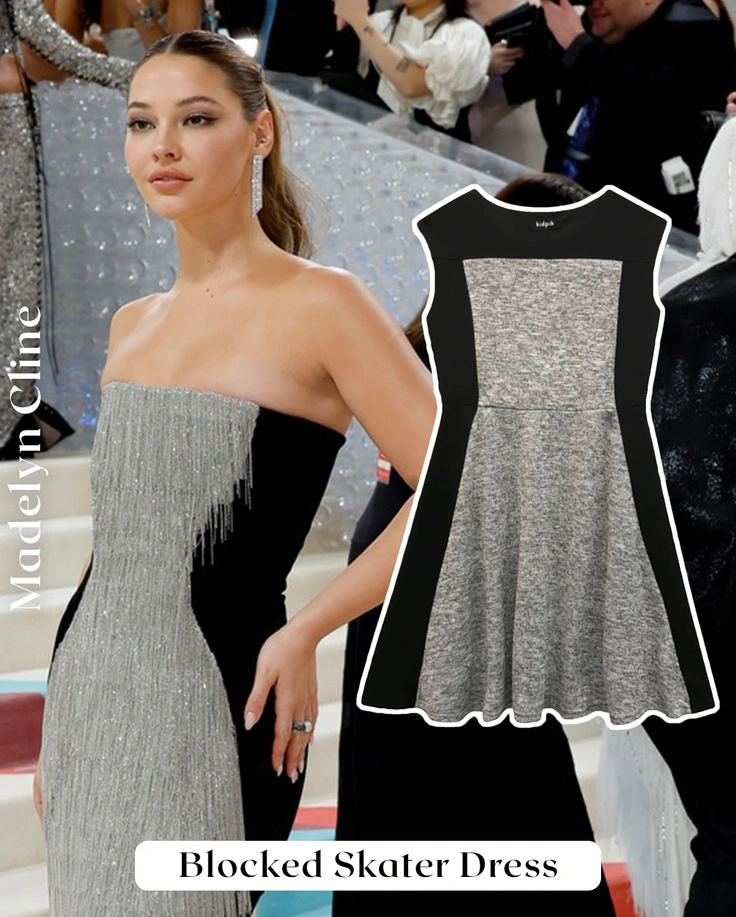 Madelyn Cline's chic Stella McCartney black and silver gown on the red carpet is influenced by our blocked skater dress. Stylish and comfortable for any fun occasion, from a playground adventure to a dance party.
Precious Lee: Channeling our Cascade Ruffle Dress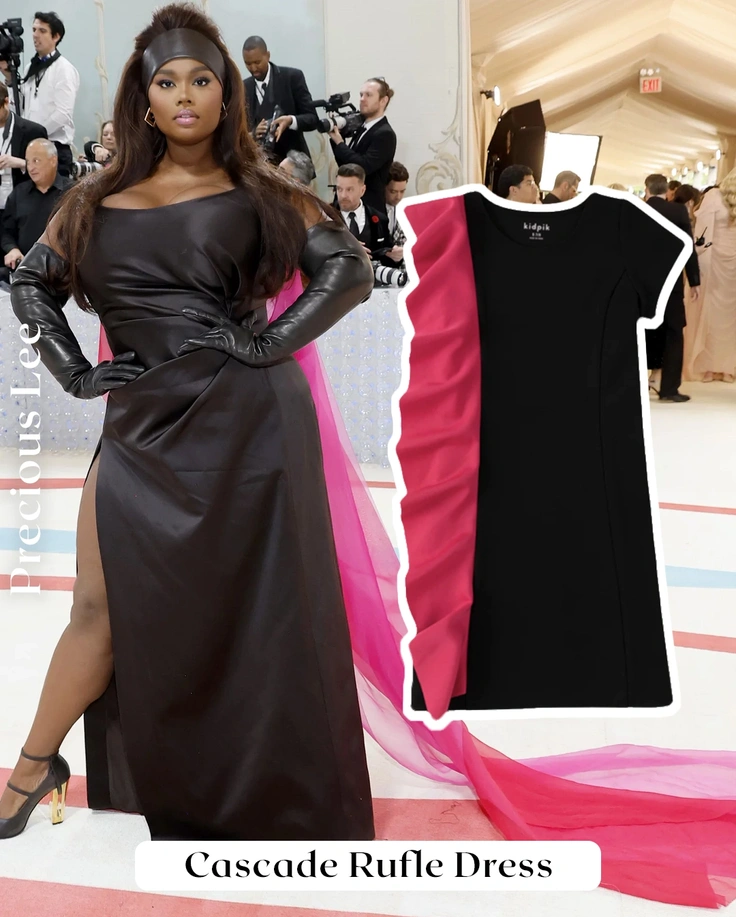 Precious Lee's striking black and pink sheer Fendi dress resembles our cascade ruffle dress. This dress is perfect for a special event or twirling around at a family gathering.
Emma Chamberlain: Embracing our Ottoman Halter Dress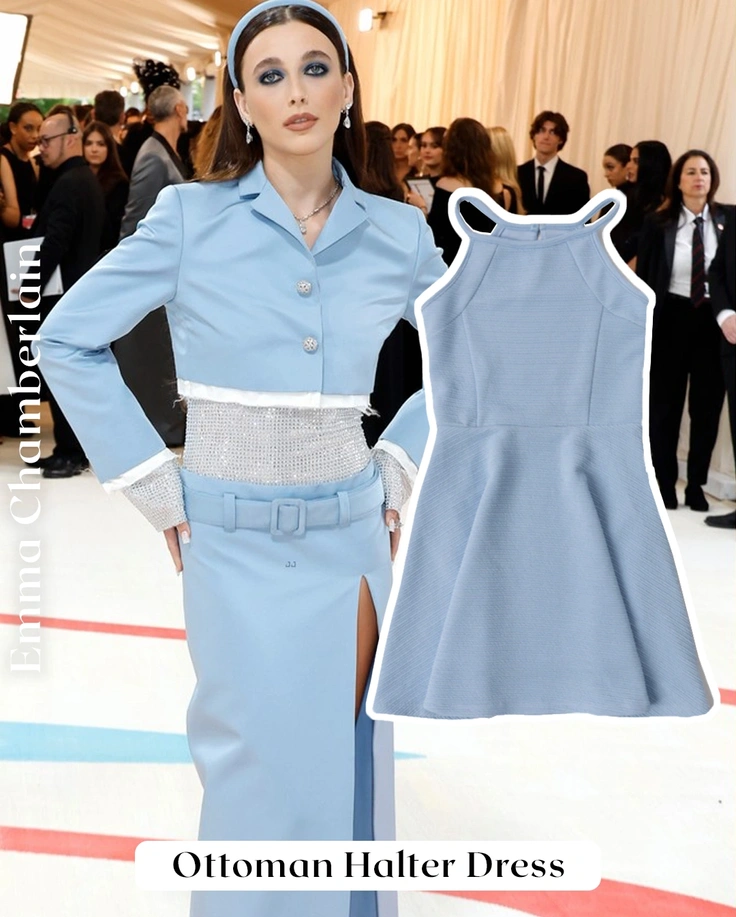 The pretty pastel blue outfit from Miu Miu by Emma Chamberlain is reminiscent of our ottoman halter dress, ideal for a birthday party or a fun day out with friends.
Cardi B: Rocking our Floral Overlay Dress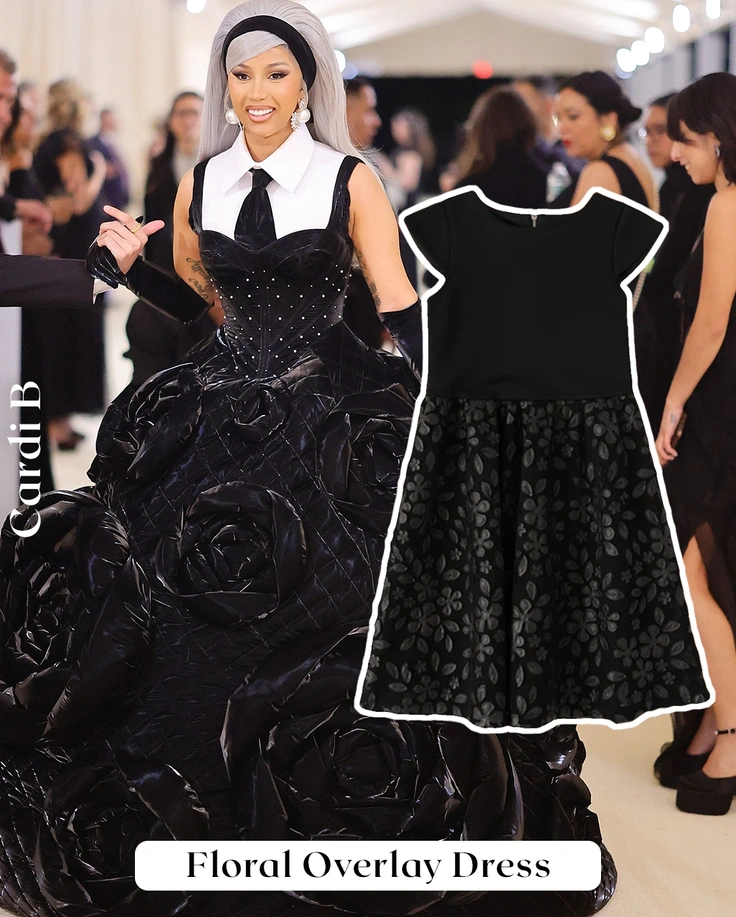 Cardi B's eye-catching black and white dress adorned with flowers stole the show. It's no wonder, it looks just like our floral overlay dress, which is perfect for a garden party or any dress-up occasion.
Grace Elizabeth: Pretty in our Pink Colorblock Dress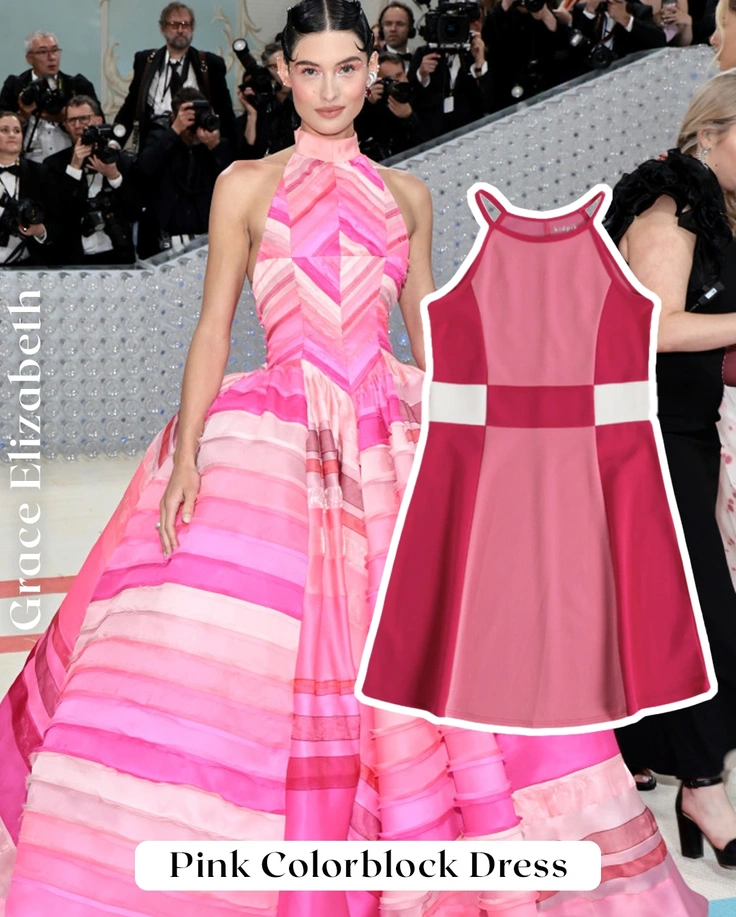 Grace Elizabeth's beautiful pink ensemble is perfect for the season. It seems inspired by our pink colorblock dress. Let your girl shine in this outfit at a spring celebration or a fun tea party.
Teyana Taylor: Sporting our Black Boucle Jacket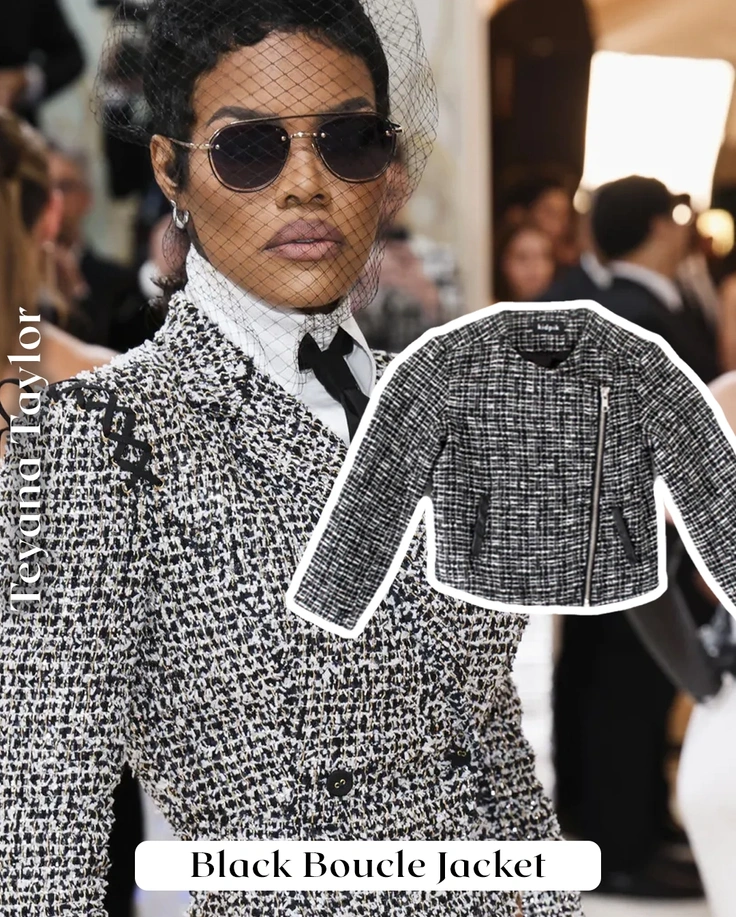 Teyana Taylor's fashionable jacket resembles our black boucle jacket, adding a chic touch to any outfit. Perfect for a day at the park or a stylish outing with family.
Jared Leto: Wearing our Sunglass Cat Tee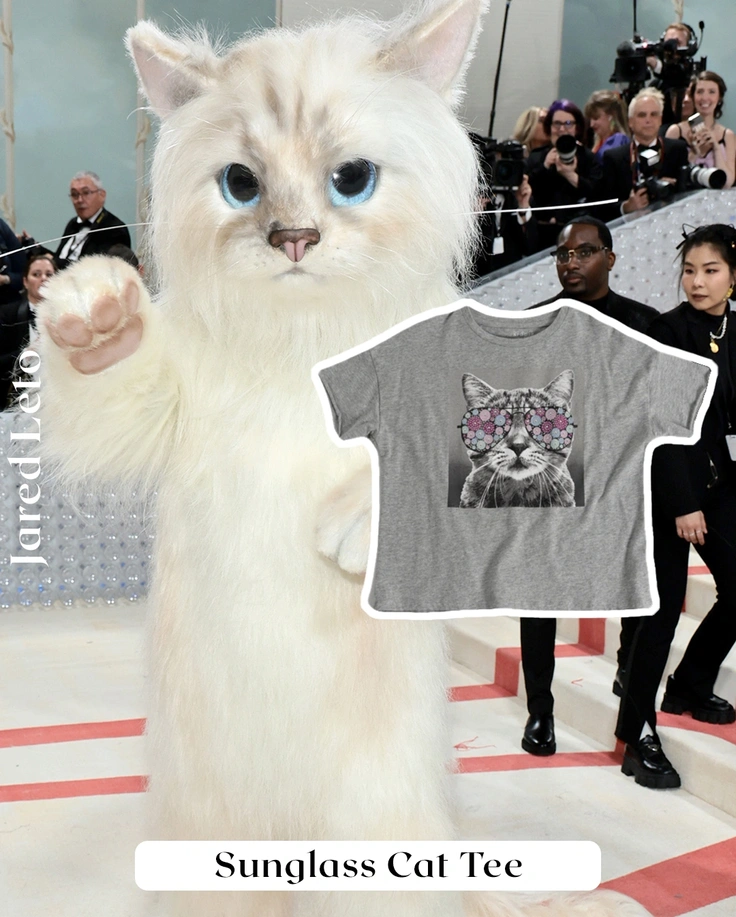 While Jared Leto's adorable cat costume was the talk of the event, we can't help but think he'd love our matching sunglass cat tee, just like your little ones. Our fun Cat Tee is perfect for a day full of fun and laughter at a playdate or any school day.
These fabulous MET Gala looks, 'obviously' inspired by our kids' fashion, show that we know what's in style and how kids can look fancy and fashionable while feeling comfortable and confident!
With a mix of comfort and trendiness, these outfits are perfect for various occasions, from playtime to special events. So, let your little ones shine bright and have fun recreating these unique celebrity looks that even the stars can't resist!
Ready to try Kidpik?
Tell us about what your child loves (and doesn't love!) and our stylists will do the rest. They'll receive customized, surprise fashion delivered on your preferred schedule to unbox and try on at home.
Get Styled
Skip, pause, or cancel anytime.