The Best Clothing Subscription Boxes for Girls - What Moms Really Look For
The Best Clothing Subscription Boxes for Girls - What Moms Really Look For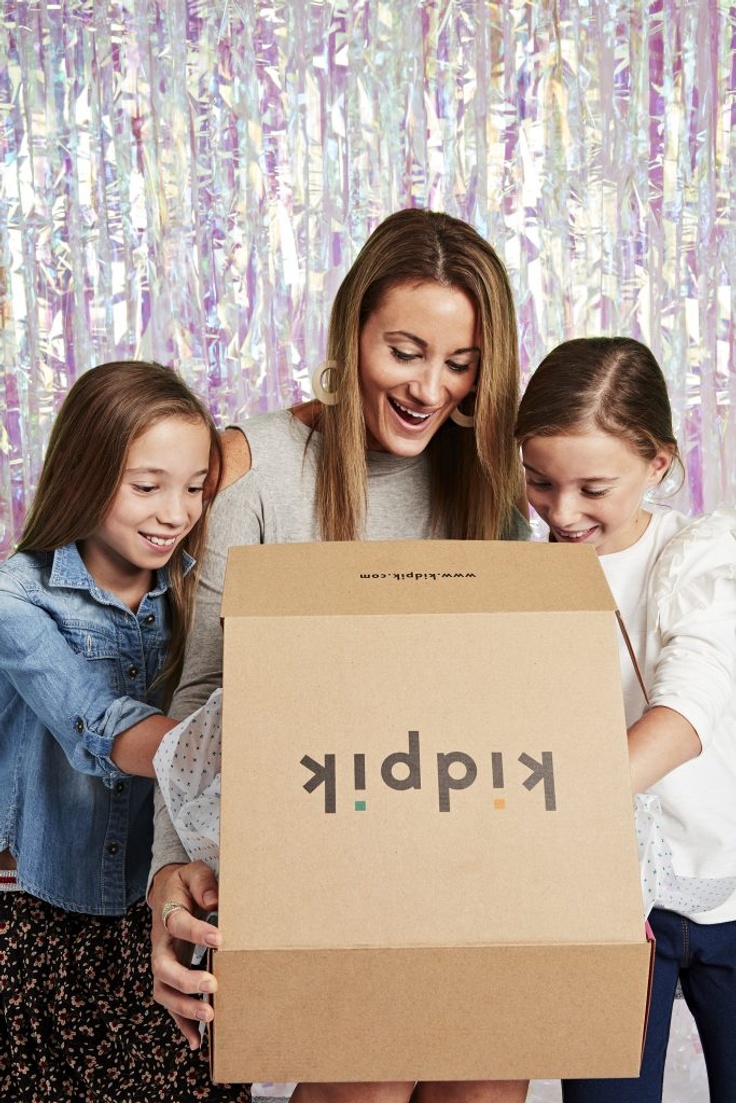 Do you want to give your girl a special gift to look forward to on a seasonal basis? A subscription box for girls is a popular option for moms (who love the convenience) and girls (who love the surprises inside).

Your girl will be so thrilled to get a special delivery that's been personalized just for her, and you can give her something special without heading to the mall.

There are many different subscription boxes for girls on the market, with more coming. With so many options to choose from... how do you know what to look for? Never fear - we've created this guide to help you compare your options and pick the perfect one for your girl.
What Kinds Of
Girls' Subscription Boxes
Are There?

There are so many boxes to choose from, but most of them fall under one of these categories:


Science and Technology subscription boxes
Books and Education subscription boxes, and
Clothing

subscription boxes for girls

, boys, or babies!
Why Clothing
Subscription Boxes For Girls
Are the BEST

To be honest, we'd LOVE any of the subscription boxes we listed above, and maybe your girl would too. But if you had to choose just one type of subscription box for your girl, we'd pick a clothing subscription every single time. Here's why:


Clothes let your girl express her unique personality and style
Your girl will always need more clothes (because #growing)
It saves you time and effort shopping at the mall
You get added value that you can't get elsewhere (like a stylist, free delivery and often a discount)
You can keep only what you want
The arrival and unboxing experience is exciting and thrilling


As you can see, there are so many reasons why fashion boxes make the best choice when it comes to subscription boxes for girls.


How To Pick An Amazing Clothing
Subscription Box For Your Girl

Ready to sign up for a box? Before you do, we'll run you through some important features to look for to make sure you pick the right one.
Easy and Simple Process

You don't have to spend an hour (or more) figuring out which subscription box or clothing item is right for your girl. With kidpik, it's simple, easy, and fun:

1. Your and your girl take our fun quiz
2. We send a personalized subscription box your girl will love
3. Get 7 days to try everything on and send back whatever she doesn't want!
Theresa C.
My daughter loves receiving her Kidpik boxes! Everything fits so well and the variety of styles is great. I love the free returns and the discount for keeping everything.
No-Risk Returns

This might be the most important feature to look for when ordering a clothing subscription box for girls. After all, you can't know for sure whether something's going to fit (or match her style) until after she tries it on. Here at kidpik, we include a prepaid return envelope so you can send back anything your girl doesn't want. And you only pay for what you keep.
Mary A.
We get boxes 4 times a year and my 10 year old daughter just loves when it arrives and she can unbox it. We love the outfits and their customer service is great. It's so easy to exchange sizes if needed. We would definitely recommend!!
Time to Try

When you're deciding what clothes to keep, you don't want to feel any pressure to make a decision right away. kidpik gives you 7 days from delivery to try the items on and decide what you want to buy and what you want to send back. Plus, you can try everything on from the comfort of your home. So much better than trying clothes on in the changing rooms at the mall!
Rebecca
My 10 year old daughter was so excited to get this package in the mail. Everything fit true to size and the clothing is good quality. This is very affordable and we are both pleased. We will order again.
Personalization

The best subscription boxes for girls are personalized to her interests and her unique style. That's why kidpik starts with a fun quiz so your girl can tell us what she loves. Then our stylists use that information to put together outfits that match her personality... every. single. time!
Marea
Absolutely LOVE everything we got in our very first box. They captured my child's style perfectly and every item they sent is not only super cute but top notch quality as well.
Coordinated Pieces

Your girl probably already has cute pieces in her wardrobe. But she may not have a lot of clothes that match - and that's why it's so hard to put together outfits that look good. kidpik's subscription boxes for girls solve that problem by including clothing and shoes that coordinate so you can mix and match to create tons of different looks.
Jessica
The box was great. My 11 year old loved all the clothes and was so excited to start mixing and matching her clothes.
Accurate Sizing

Free returns mean that you don't have to worry about sizing, but it's still great if you can get the right size the first time. Our team has a lot of experience and has standardized our styles to offer the best fit, but if something runs a little too large or small, exchanging it is easy and free with our pre-paid return envelope
Cassie
Clothes were extremely cute!!! Shoe sizes are right on. Clothes sizes are also right on. I put in a size bigger thinking I needed to but was wrong. Quality seems great too!

Experts in Their Specialization

Clothing subscription boxes for girls should be designed and styled by fashion experts in clothing, fashion, and style. Lucky for you, that's precisely what we do here at kidpik! We spend a lot of time studying the latest kids' fashion trends and keeping our designs fresh. Our NYC based creative/executive team have 30+ years' experience in fashion and merchandising between them, and our stylists are experts in putting together super cute looks just for girls.
Heather
My daughter absolutely loves her clothes that were picked out for her. It's like you knew her personally. I couldn't be happier. I love the price, quality and variety and the best part it comes straight to my door.

Industry Expertise

It's a good idea to look at the people behind the brand so you know you're in good hands. As for kidpik's team? We've had a long journey in the fashion world, including building well-known brands like The Children's Place and RUUM American Kid's Wear. (Learn more about our team here!)
Lynda M.
Thanks Kidpik stylist for another "spot on" selection for my daughter Sophia!!!
Haven't been disappointed yet!!!
We [?][?][?] Our Kidpik!!!
High-Quality Items

It's super important to check that you're getting quality items. When it comes to clothing subscription boxes for girls, this means fabric that's soft, seams that stay together, and clothes that last through many, many washes and wears. And the best way to check if you're getting a quality product before you buy is to read the reviews...
Nichole
My daughter loved her 1st box! The clothes were great quality and definitely matched her style. Can't wait for her next box!
Number Of Testimonials

All the best subscription boxes for girls have tons of reviews. It makes sense, really - if you love something, you want to tell the world about it! If you take a look at kidpik's reviews, we've got over 11,000 ratings and testimonials on our site. We love our customers... and our customers love us!
Michelle
I have tried almost every kids box subscription, and kidpik is by far the best !!
High Average Star Rating

Of course, the number of ratings isn't the only factor to consider - you also want to look at the average star rating. Our rating sits at around 4+ out of 5 stars from our 11,000+ testimonials.
Robert
I've been using kidpik for about two years now and it's by far the best one there is for kids. I've been subscribed to two other kids subscription boxes but it really wasn't worth it. Kidpik has a fun and unique mix of clothing to choose from!
Impact and Heart

These days, it's not enough to offer a good product at a good price. You have the power to support companies that align with your personal values and positively impact the world. So before you choose your girl's subscription box, look for what their mission is.

Here at kidpik, for example, our subscribers can participate in the Girls Give Back Program. With this program, you can donate unwanted kidpik items from your box to a girl in need, and kidpik doubles the impact by matching the donation. Pretty special, right?
Maureen S.
This is a company I admire and would definitely support because their "clients" aren't just a number or a dollar figure to them! Thank you Kidpik, you're a rare gem.
Ready To Try the Best
Subscription Box For Girls
?

Of course you're ready! And your girl is too. Our subscription boxes check all the right boxes.

Sign up today to receive your box!
Ready to try Kidpik?
Tell us about what your child loves (and doesn't love!) and our stylists will do the rest. They'll receive customized, surprise fashion delivered on your preferred schedule to unbox and try on at home.
Get Styled
Skip, pause, or cancel anytime.