Kid's Fashion for Memorable Holiday Moments
Kid's Fashion for Memorable Holiday Moments
Holidays are a wonderful time of the year – they encapsulate warmth, tradition, and countless cherished moments. These moments are enhanced when coupled with the perfect attire. Kidpik understands the intricate connection between holidays, kids, and fashion. As we journey through the season, here's how our personal styling can amplify every festive occasion.
A Tapestry of Traditions and Trends
The holidays are a beautiful blend of old and new. We have age-old traditions, but every year, there's a new way to celebrate, a fresh recipe to try, or a modern game to play. Similarly, fashion for kids is rooted in classics but constantly evolving. Kidpik's stylists weave this tapestry seamlessly. Our holiday collections harmonize timeless pieces with current trends, ensuring your child feels grounded and confident.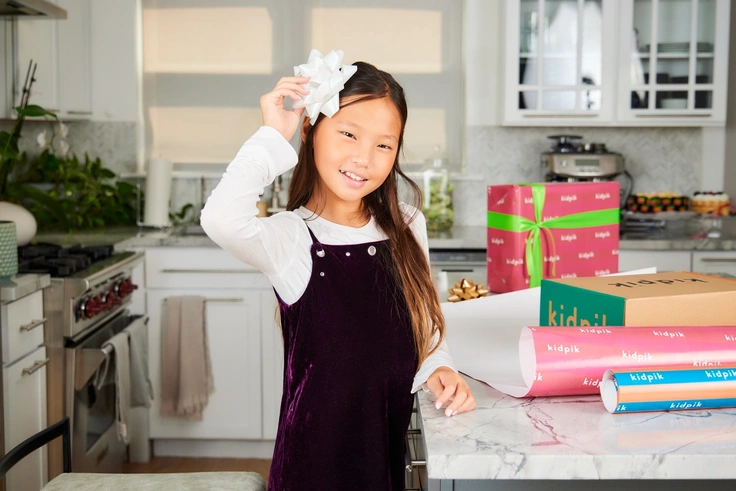 Every Day Deserves a Dash of Dazzle
There are quieter moments beyond the big gatherings and parties: baking with grandma, crafting with siblings, or walking through a festively decorated neighborhood. While these might feel mundane, they're the memories children often cherish. Our fashion picks ensure that even these everyday moments have their sprinkle of style. From sequined sweaters for baking sessions to comfortable yet chic boots for that winter walk, Kidpik as you covered.
Festive Fashion Activities for Kids
Why not involve kids in the fashion process? This holiday season, try creating DIY fashion crafts. Kidpik can offer inspiration with our mood boards and style guides. Encourage your children to design their own holiday scarves with fabric markers or embellish their hats with stick-on gems. This enhances their festive wardrobe, fosters creativity, and keeps them engaged.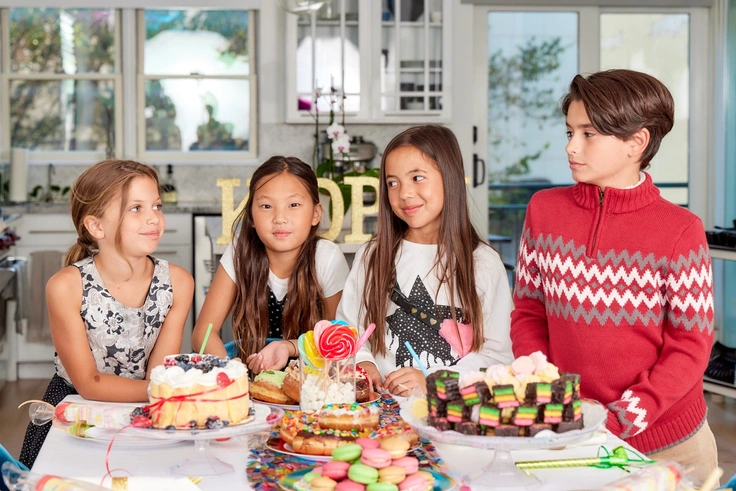 Layers and Textures: The Winter Wonderland of Fashion
Winter holidays offer a unique opportunity to play with layers and textures. Velvet, silk, wool, and more come into the picture. Kidpik's curated collections help your child explore these textures, ensuring they are warm, comfy, and incredibly stylish. Pair a soft velvet dress with a chunky knit cardigan or team woolly leggings with a silky top. The possibilities are endless and exciting!
Holiday Color Palette: Beyond Red and Green
While red and green are popular holiday colors, the festive palette is vast. Rich purples, icy blues, golden yellows, and sparkling silvers can make a holiday outfit pop. Our stylists at Kidpik incorporate a diverse color spectrum, ensuring every child finds a hue that they resonate with and love.
Picking the Perfect Holiday Gifts: Fashion Kits
If you're thinking of gifting something unique to the young fashionistas in your life, Kidpik's fashion kits are the answer. These curated boxes, filled with trendy pieces and accessories, are the ideal holiday present. It's like gifting a box of style and confidence.

The holidays are a whirlwind of emotions, activities, and moments. They're about families, traditions, and creating memories. Kidpik is honored to be a part of these memories. Our personal styling service, rooted in understanding kids and the essence of the holidays, aims to ensure every child feels special, confident, and joyous. Together, let's make this holiday season not just memorable but also impeccably stylish!
Ready to try Kidpik?
Tell us about what your child loves (and doesn't love!) and our stylists will do the rest. They'll receive customized, surprise fashion delivered on your preferred schedule to unbox and try on at home.
Get Styled
Skip, pause, or cancel anytime.