Four of the Best Summer Colors for Your Little Girl
Four of the Best Summer Colors for Your Little Girl
In the heat of summer, it doesn't take much to have fashion trends and styles go right out the window when you are trying to stay cool. However, there is a way that your little girl can stay on-trend and fashion-forward this summer while remaining comfy and cool. How, you ask? With a little help from summer fashion's coolest colors and our kidpik clothing subscription boxes.
Today, we're sharing four of the summer's hottest colors that will keep your little fashionista styling in coolness and comfort! Plus, we also have a few tips on how she can rock each of these colors like a pro!
First, let's talk about some of the season's coolest color trends.
Then we'll share how, with a little help from kidpik clothing subscription boxes, you can help your girl gain color confidence during the sunny season of sweet summertime.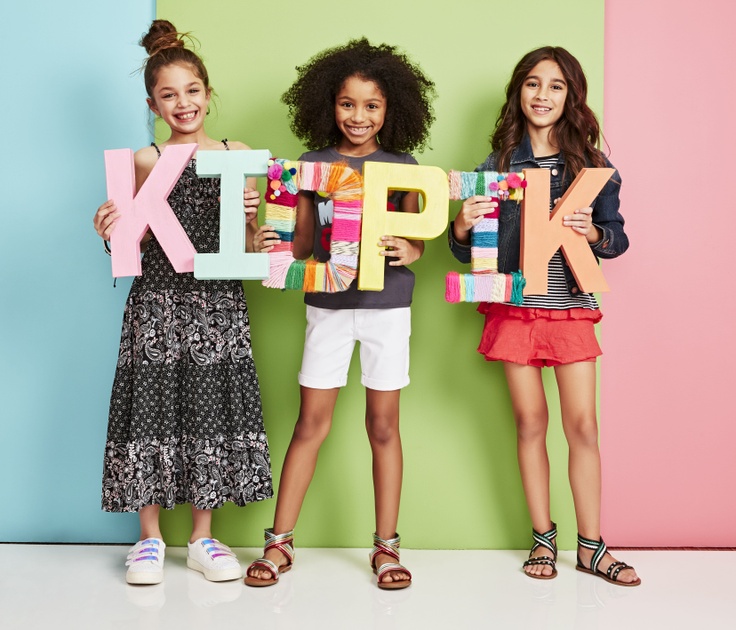 Summer Color Trends
For one of the year's sweetest seasons, things are getting quite colorful. Expect to see lots of cheerful colors such as primary reds and blues, boldly bright yellows and oranges, and plenty of multicolored pieces that girls will love to wear! At the same time, pre-washed and pastel colors are popping up everywhere, while various shades of pink are here to stay.
When it comes to summer clothing's rainbow of colors, different prints, patterns, and shades of color can work together beautifully, as you will see below!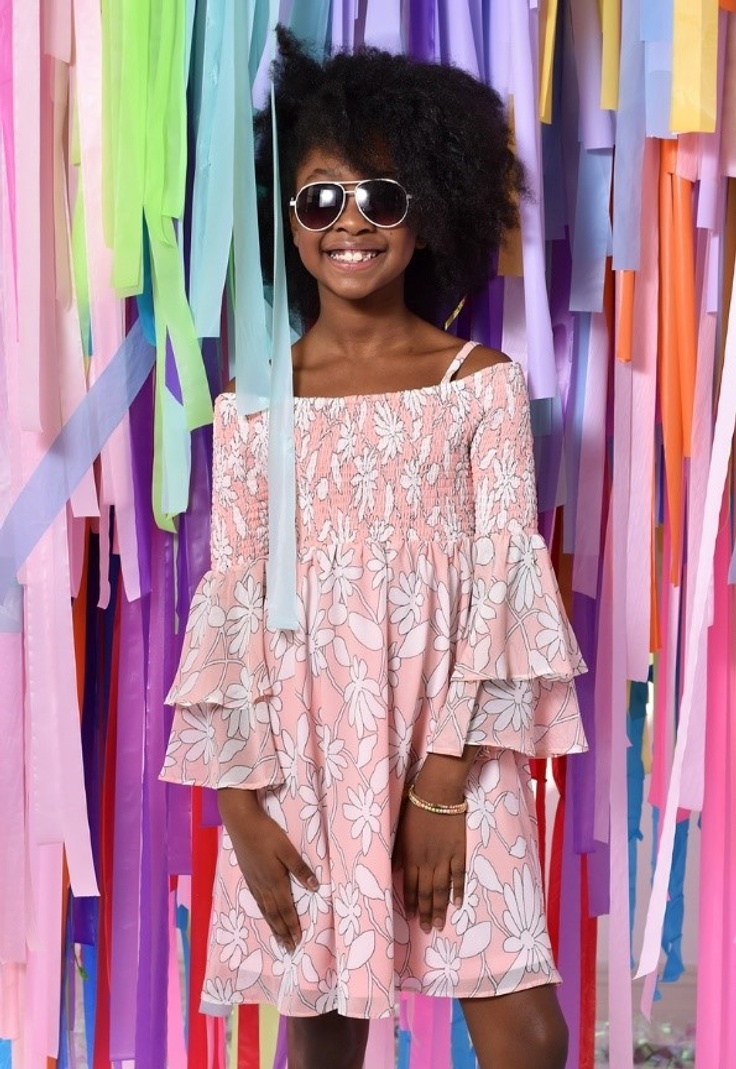 Pretty in Pink
Most little girls are partial to pink, and your glamorous girl will be tickled pink to discover that pink is here to stay. From bright hot pink to the softest shade of blush, pretty much every shade of pink has a fun and feminine flair. And this summer, some of the softest shades of pink are appearing in clothing, shoes, and accessories everywhere.
How to Look Pretty in Pink
One of the best assets of the color pink is its versatility. Both the hotter and softer shades pair easily with a variety of colors and shades, including blues, blacks, whites, and even greens.
Girly girls will have no trouble wearing the ultra-feminine subdued shades of pink. These pale shades are light, soft, airy, and calming and pair wonderfully with other pastels.
For active, trendy, and classically chic girls, you can tone down the sweetness by using texture, patterns, or other bold prints.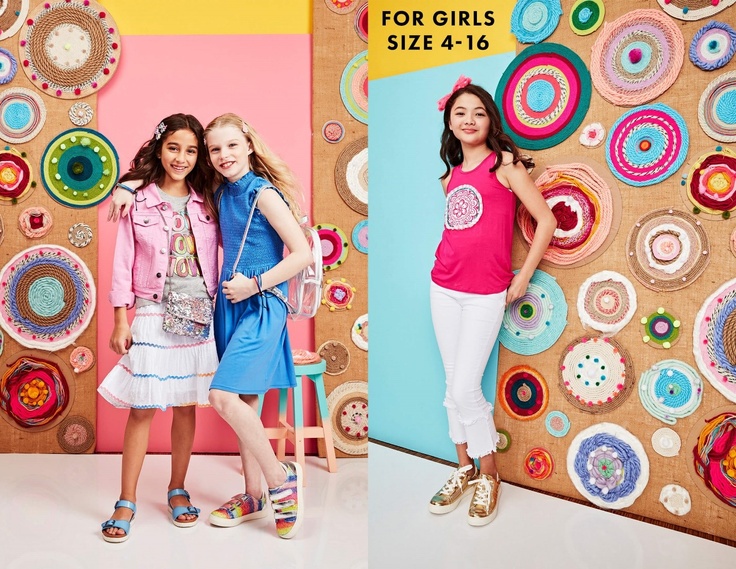 Beautiful Blue
With blue being the color of the ocean and sky, it's perfectly fitting for this time of the year. Whether using dark shades or light, blue can be fun, chic, and stylish. Plus, it pairs with pretty much anything.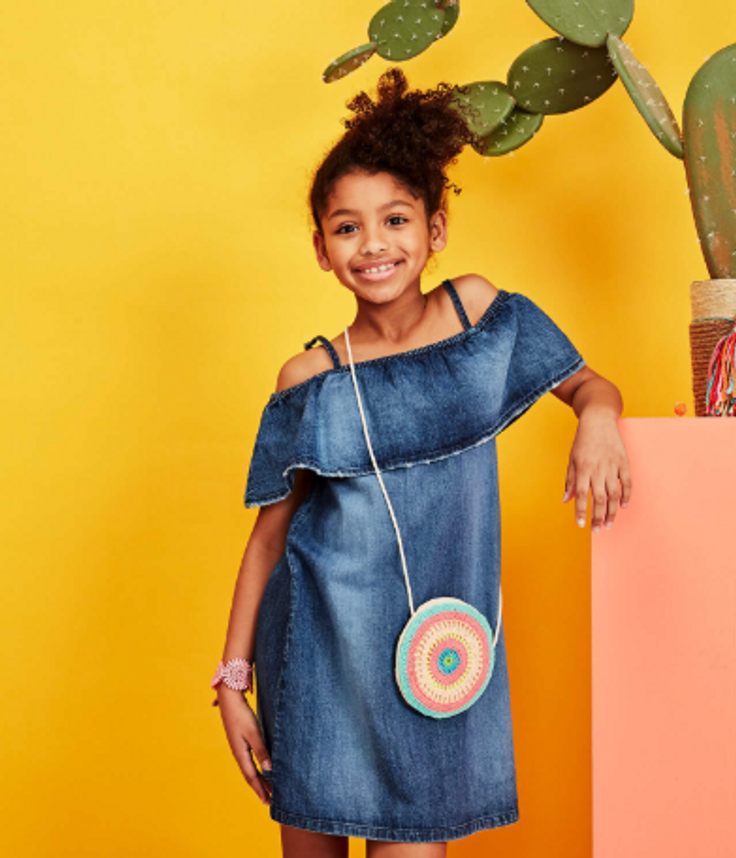 How to Wear Blue
Whether it's jeans, jumpers, shorts, a dress, or a skirt, blue really does go with almost anything. To create a stylish and summery look that's perfect for Memorial Day and the Fourth of July, pair her favorite denim pants or shorts with a red and white top. kidpik clothing subscription boxes even include comfortable shoes to complete the look.
Trendistas and girly girls will love the look created by a cold shoulder denim blue dress paired with a colorful purse and matching accessories. And don't forget a pair of sandals in a complementary color.
For active and outdoorsy girls, pair a soft cotton tee with blue denim embroidered shorts and matching sandals. It's a look that's casual, comfortable, and on-trend.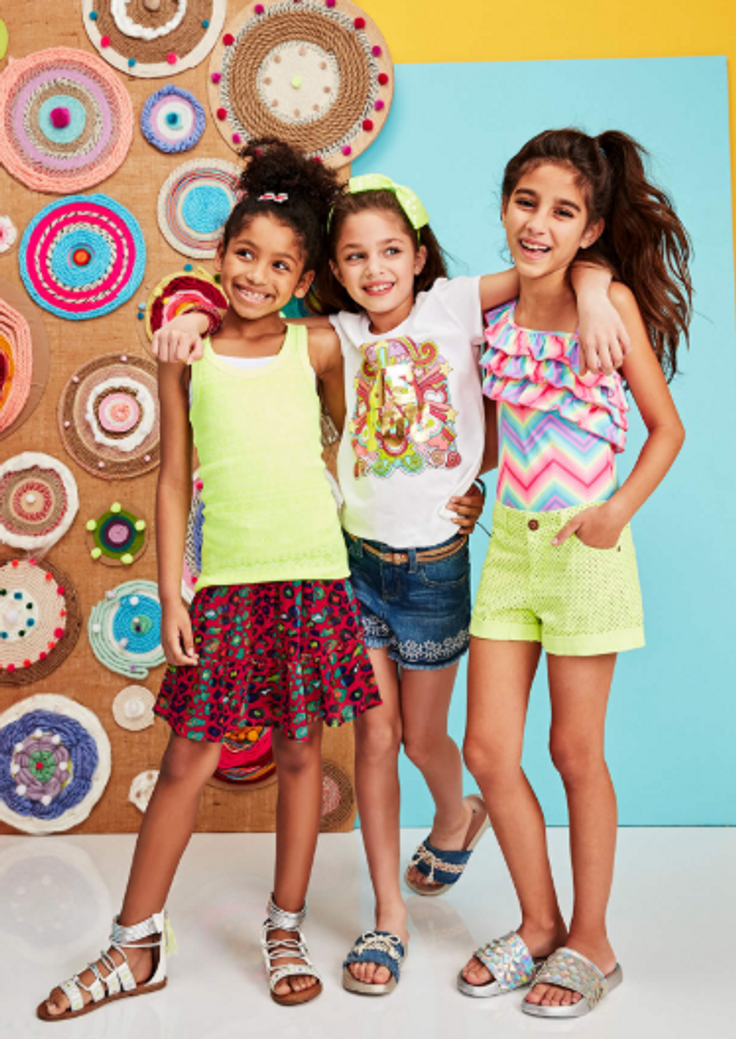 Yellow
Yellow is by far the sunniest of summer colors. As the color of the sun and one of the happiest colors out there, yellow is not too dark, too light or too dull. Instead, almost every shade of yellow is fresh, bright, cheerful and clean. Yellow is also surprisingly cool which makes it perfect for the hot days of summer.
How to Wear Sunny Yellow
Whether your girl is active, trendy, girly, or classic, she'll shine like the sun wearing yellow. A pastel-patterned swimsuit with a pair of yellow denim shorts is perfect when heading to the pool.
For trendistas and classically chic girls, try layering white and yellow tank tops and pair it with a boldly colored skirt. Add a pair of shimmery sandals to complete the look.
Yellow also works well with many other colors, including blacks, whites, blues, greens, purples, and browns.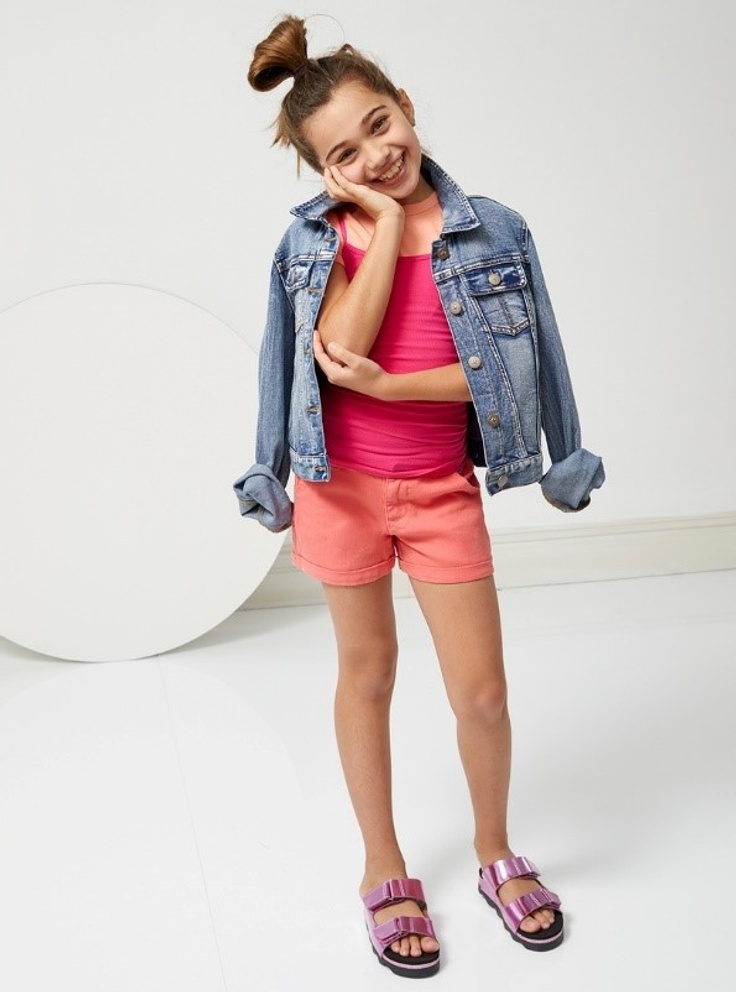 Shades of Orange
Orange is a vibrant and energetic color and comes in a beautiful spectrum of fresh and fun shades. From burnt orange to coral, the color orange brings to mind tropical vacations, fruity drinks, and colorful flowers, making it another perfect color for the summer season.
How to Wear Coral and Other Shades of Orange
Orange, and all of its hues, goes well with a vast array of colors, and it can easily be dressed up or down. Classically chic girls and trendsetting trendistas will love the look of a bright orange top paired with crisp white shorts with a pair of matching shoes to tie it all together.
For active and outdoorsy girls, try pairing orange colored denim shorts with her favorite patterned tank or tee.
Orange and blue are complementary colors, so it's hard to go wrong with jeans and an orange top. Or, for a look that's bold, bright, fashion-forward, and fun, try wearing purple and coral or even bright orange and hot pink! Toss in some gold-colored accessories to make a fashion statement.
Get Mix and Match Summer Clothes
Summer is almost here— is your girl's wardrobe ready? If creating color-coordinated outfits for girls is not your forte, then let kidpik help you out!
Here at kidpik, all the outfit coordination is done for you, so you can spend this summer doing all the fun things with your girl that you want to do!
We've got high-quality, on-trend clothes for girls sizes 2T to 16. Whether your girl is active, trendy, glamorously girly, or classically chic, with kidpik clothing subscription boxes, she'll have summery and fun outfits, as well as shoes, that are easy to mix and match and ready to go!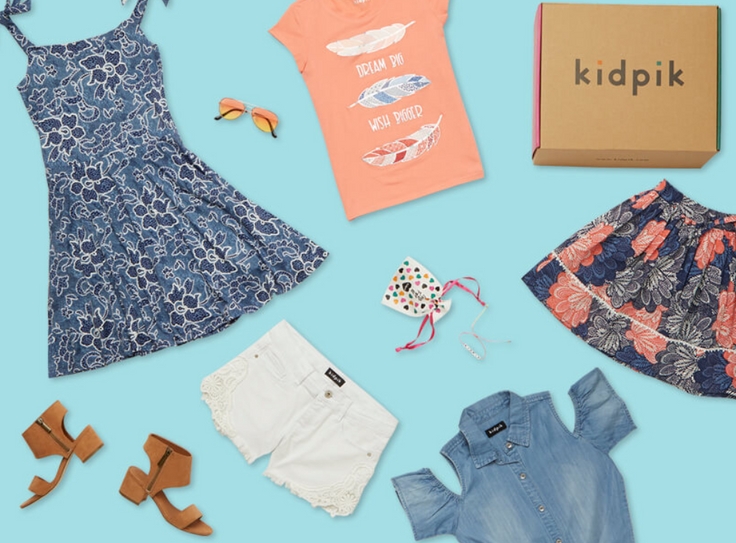 How to Sign up for kidpik
With kidpik clothing subscription boxes, your girl will have the summer's coolest and most fashion-forward outfits that will make her feel amazing! Each item is specially selected based on your girls' own unique personality and style. Plus, with free shipping and returns, you only pay for the clothes you keep. Here's how to get started:
First, sign up and take our super fun style quiz to help us discover your girl's unique style. You'll answer questions about her favorite colors, styles, patterns, and kids' fashion looks. Then, choose the frequency of how many boxes you want per year. You can start, pause, or cancel at any time, too!
Your girl's fashion stylist will then get to work customizing a box with 7 high-quality and fashion-forward items, including a pair of fabulous shoes! Out of those items, your girl will be able to create 3 mix-and-match outfits that fit her style easily! Her stylist will even include a note that tells her about each item in the box and how she can pair them up to create different on-trend outfits.
Once your girl's subscription box arrives at your door, she'll have a blast with the exciting unboxing experience and try on all the cute and comfortable clothes! She can then what she wants to keep and what she wants to send back. And the return shipping is free!
If you are looking for an easy way to dress your girl and help her discover her new favorite styles, say goodbye to spending hours combing through racks of clothes and sign up for kidpik clothing subscription boxes today!
What's Your Girl's Favorite Summer Colors?
Which of summer's hottest colors are your girls' favorite? Does she have more than one? Let us know in the comments below!
Ready to try Kidpik?
Tell us about what your child loves (and doesn't love!) and our stylists will do the rest. They'll receive customized, surprise fashion delivered on your preferred schedule to unbox and try on at home.
Get Styled
Skip, pause, or cancel anytime.