Get Ready for Summer Camp with kidpik Clothing Subscription Boxes!
Get Ready for Summer Camp with kidpik Clothing Subscription Boxes!
Summer is here, school is out, and now you have yet another list of things your girl needs. This time for summer camp! When your girl goes away for summer camp, she'll need a good mix of clothing to keep her comfortable, stylish, and practical for all camp activities. kidpik clothing subscription boxes and pre-styled gift boxes are a great way to get your girl clothes that are seasonally appropriate, cute, and practical. Whether she's going to day camp or away for a few weeks, we're here to help make sure your little fashionista has everything she needs!
Packing for camp is a lot of fun and it often adds to the excitement and anticipation of the summer. However, it can also be a bit overwhelming. With that in mind, kidpik is ready to help ensure your child has everything she needs whether she's swimming, hiking, canoeing or horseback riding.
Whether she's going for a day or staying for several weeks, we want to share with you the best clothes for some classic camp activities.
First, we will talk about some summer camp clothing tips that can help ensure you pack everything she'll need.
With a little help from kidpik clothing subscription boxes, you can help your girl be prepared for a range of popular camp activities. After all, just because your girl's roasting marshmallows and hiking trails doesn't mean she can't look fabulous, too! Am I right? So, let's get started...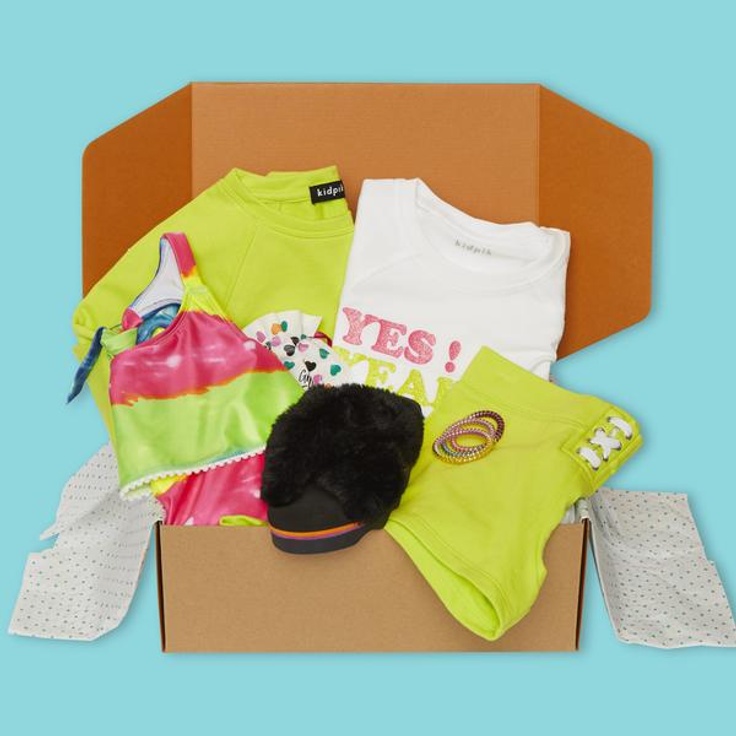 Summer Camp Clothing Tips
It may seem like there's a lot to consider when packing for summer camp, but it is easier than you think. While most summer camps will send a packing list, there are still a few key things that you want to remember.
First, pack comfortable clothes and more than just one set. Kids go through a lot more clothes at summer camp than you'd expect!
You will also want to consider the varying temperatures and weather conditions. Summer days can get quite hot and most camp cabins do not have air conditioning, so packing lightweight fabrics such as cotton can help keep her cool. As can loose-fitting light-colored clothing that she can wear in layers.
Even in summer, it can still be chilly, especially in the early mornings, on cloudy and rainy days, and at night. It's always a good idea to pack a few sets of warm clothes as well as a light rain jacket.
You will also want to pack for a variety of activities, both indoors and out. She will be doing all sorts of fun activities each and every day, so clothing that is loose, layered, and easy to get out of is a must.
Speaking of activities, below are some of the most common summer camp activities, along with a few of our favorite outfit ideas that will keep your girl comfortably cool while she's rocking the summer's hottest styles!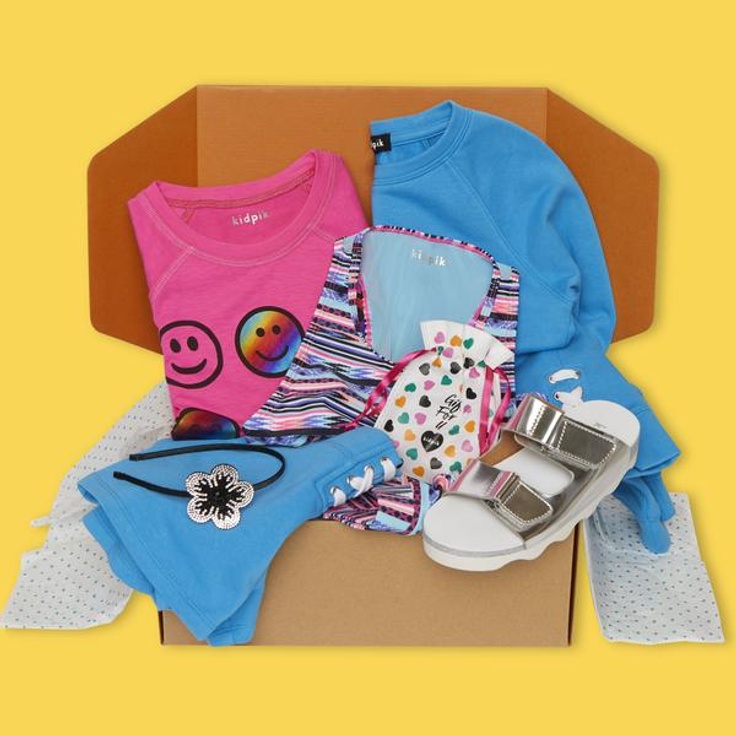 Water Activities
From swimming in the lake to tubing and canoeing, water activities are a mainstay of any summer camp. After all, what better way to cool off on a hot summer day than taking a dip in the pool or the lake? Many summer camps offer all sorts of exciting water-based activities which means your girl will not only need swimsuits, goggles and swim shoes, but also clothes that she can quickly and easily remove and put back on.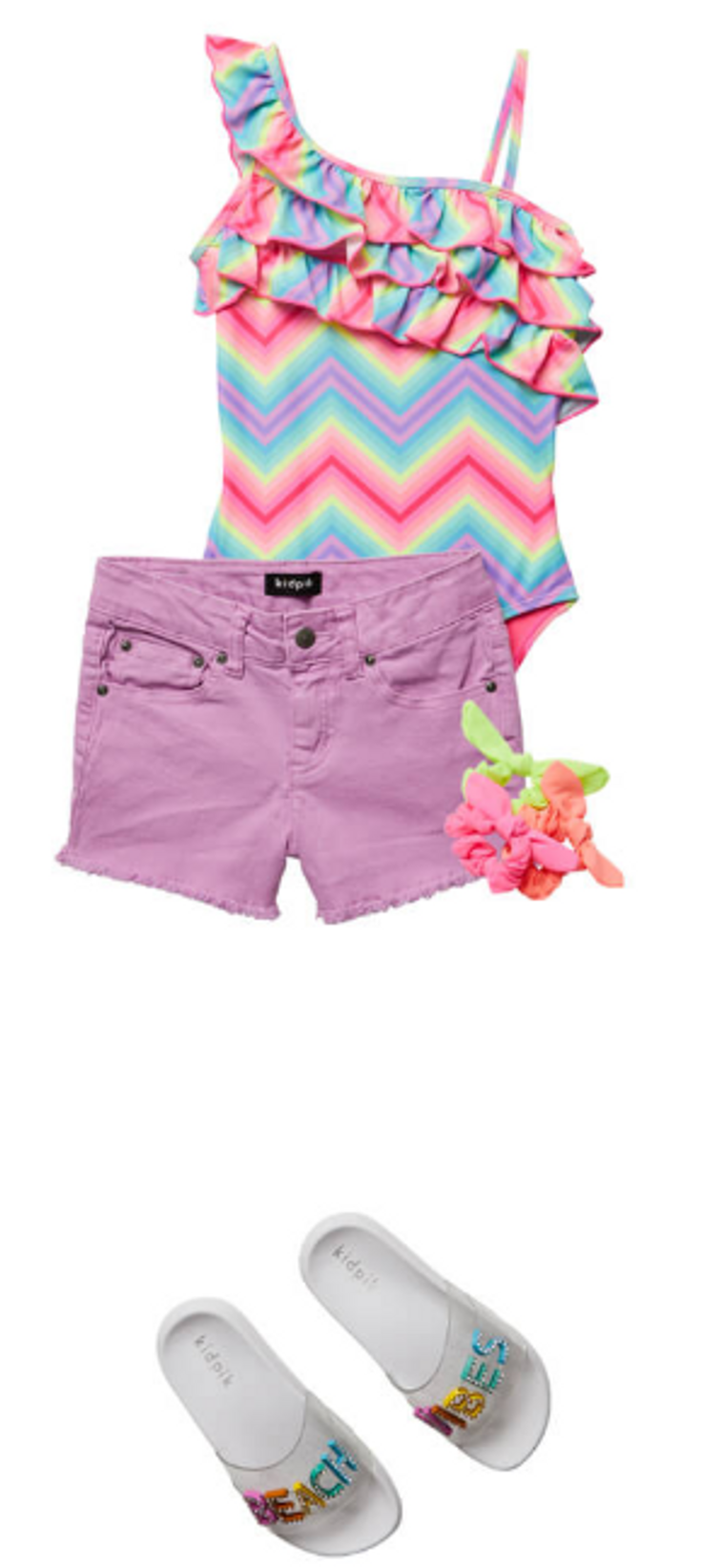 Clothing to Wear for Water Activities
Lightweight clothes that can be layered make it easy to quickly change from one activity to another. For example, her favorite swimsuit covered with a matching pair of colored denim or fleece shorts make taking a quick dip a cinch!
Outdoor Activities
From nature scavenger hunts to hiking and horseback riding, your girl will need clothes that are comfortable, easy to move in, and fitting for a wide variety of activities.
Summer camps also offer tons of outdoor sports and games which means your girl will not only need the proper clothes, but also the right shoes! Make sure you pack tennis shoes, water shoes, sandals, and hiking boots.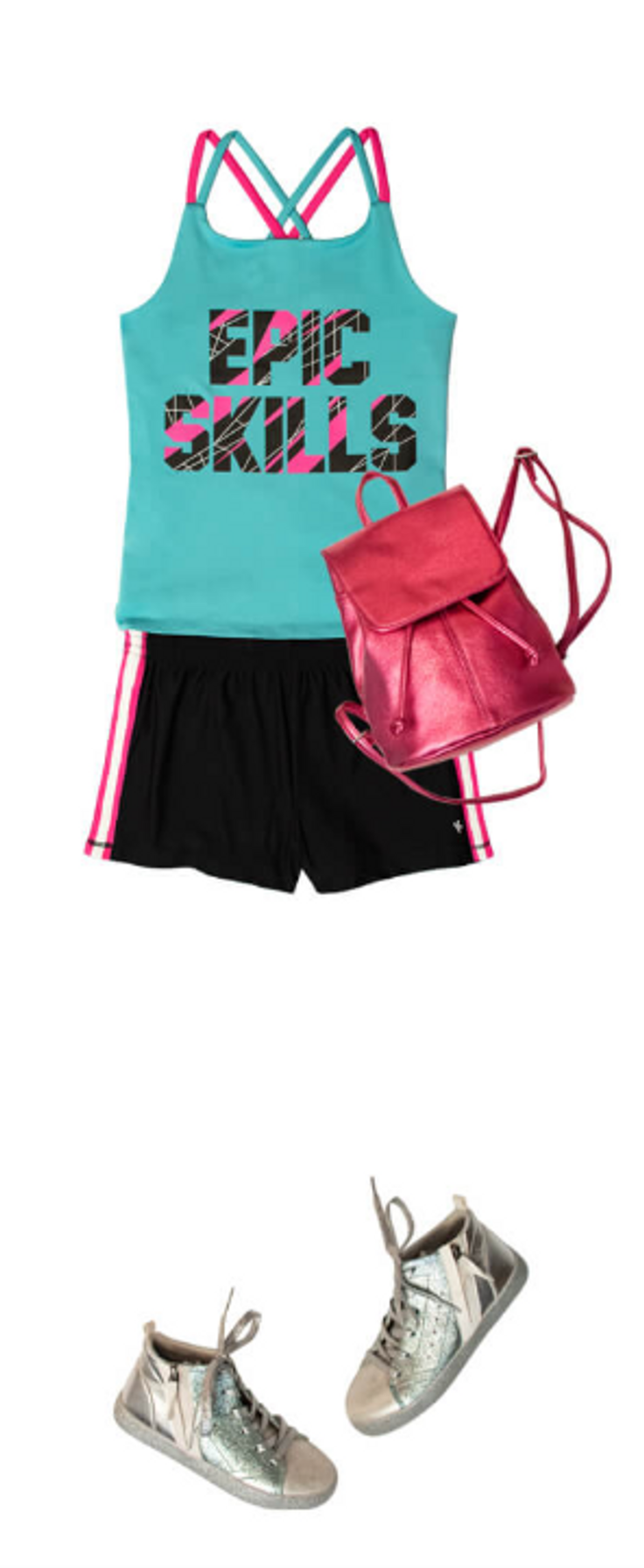 Best Clothes for Outdoors
Comfy clothes that allow her to move are a must for summer camp clothes. A soft cotton tee with knit shorts and tennis shoes are casual and comfortable. Patterned leggings with a matching tank and a pair of sneakers or sturdy boots are perfect for hiking, climbing, running, and playing.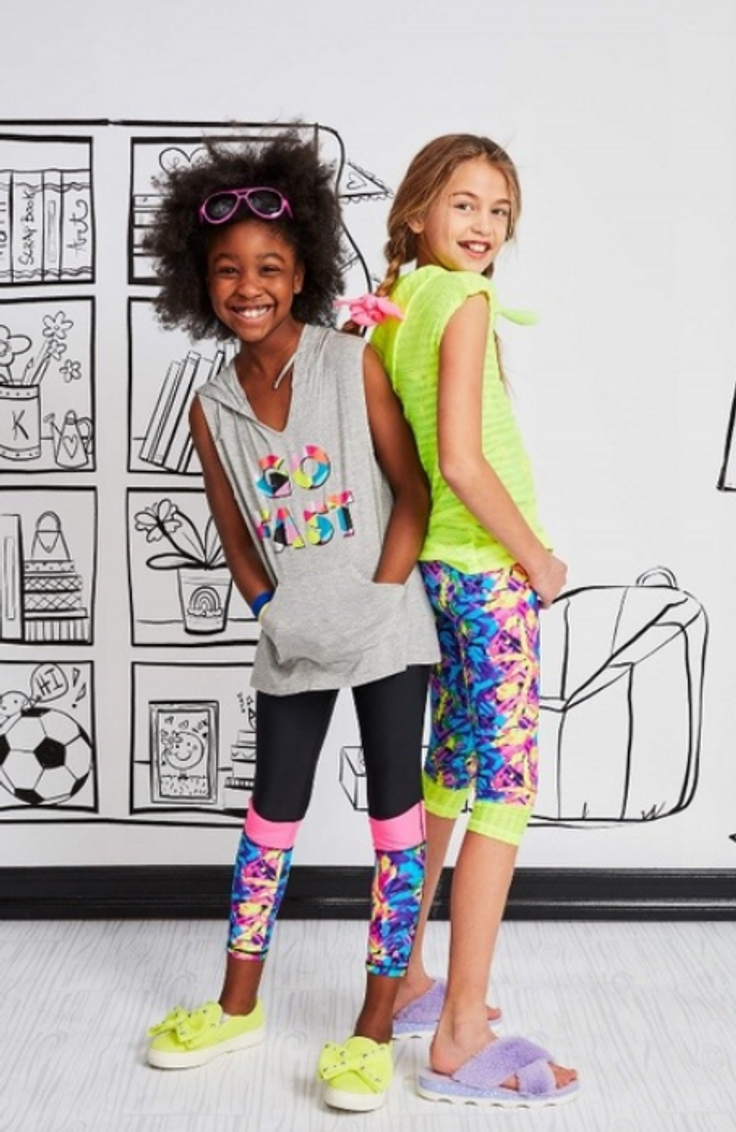 A jean jumper with a patterned tee is perfect for sitting around a smoky campfire telling ghost stories and making s'mores!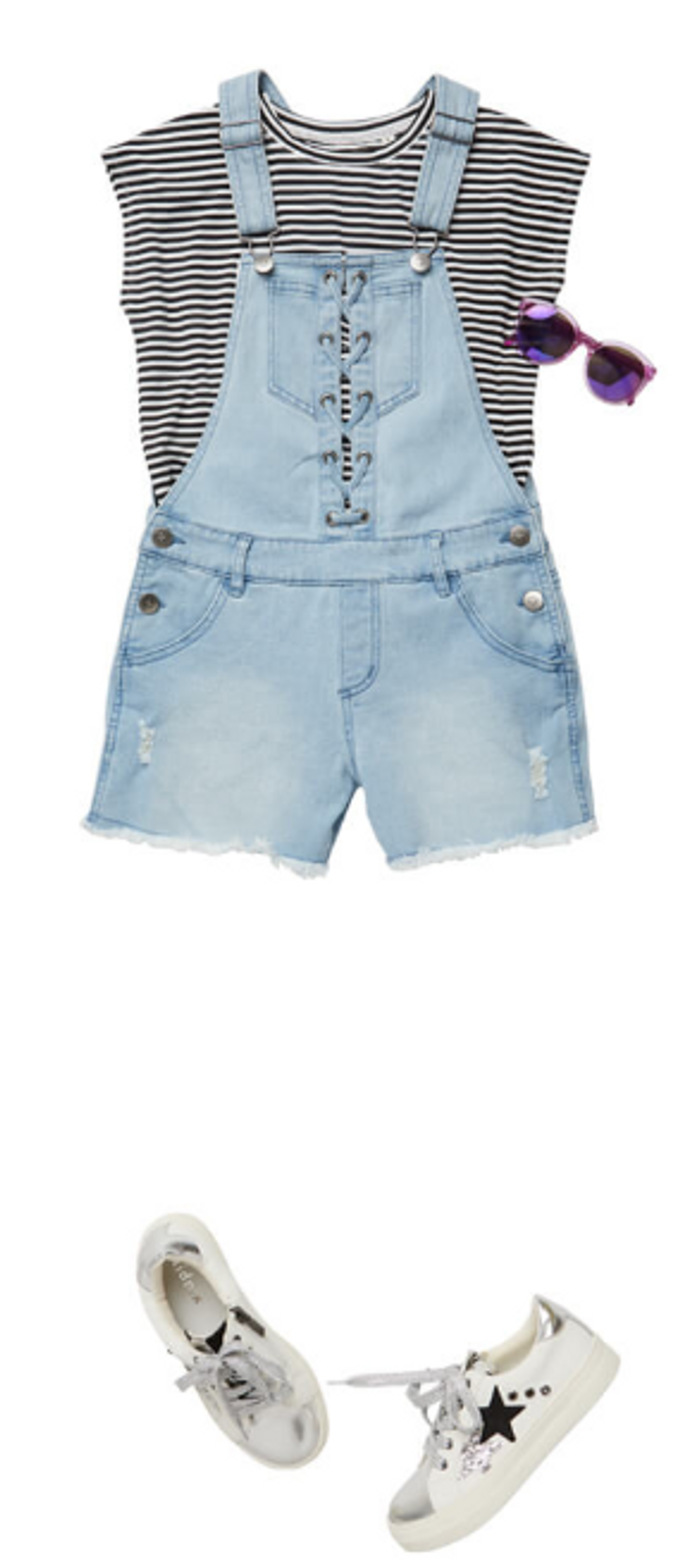 Indoor Activities
Summer camp is not just about the great outdoors, there are all sorts of indoor activities, too! Whether it's raining or just too hot, summer camps also provide a plethora of indoor activities. From making tie-dyed shirts in arts n crafts to rollerblading and basketball, make sure your girl is ready with a variety of comfy clothes.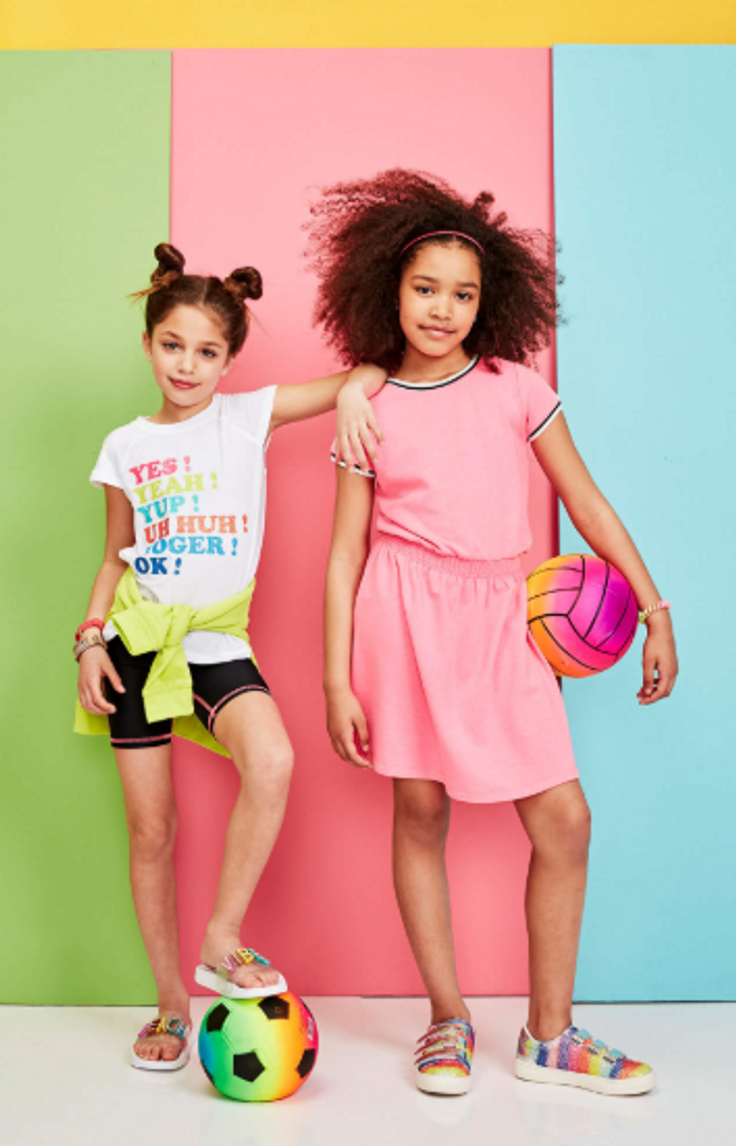 Clothing for Indoor Summer Camp Activities
It's hard to go wrong with a pair of shorts and a short-sleeved tee – especially when playing inside! We love how these frayed denim shorts work so well with a soft cotton tee and matching sandals! Capris with a billowy blouse, or even some loose cotton pants paired with her favorite top will work well for inside camp activities, too!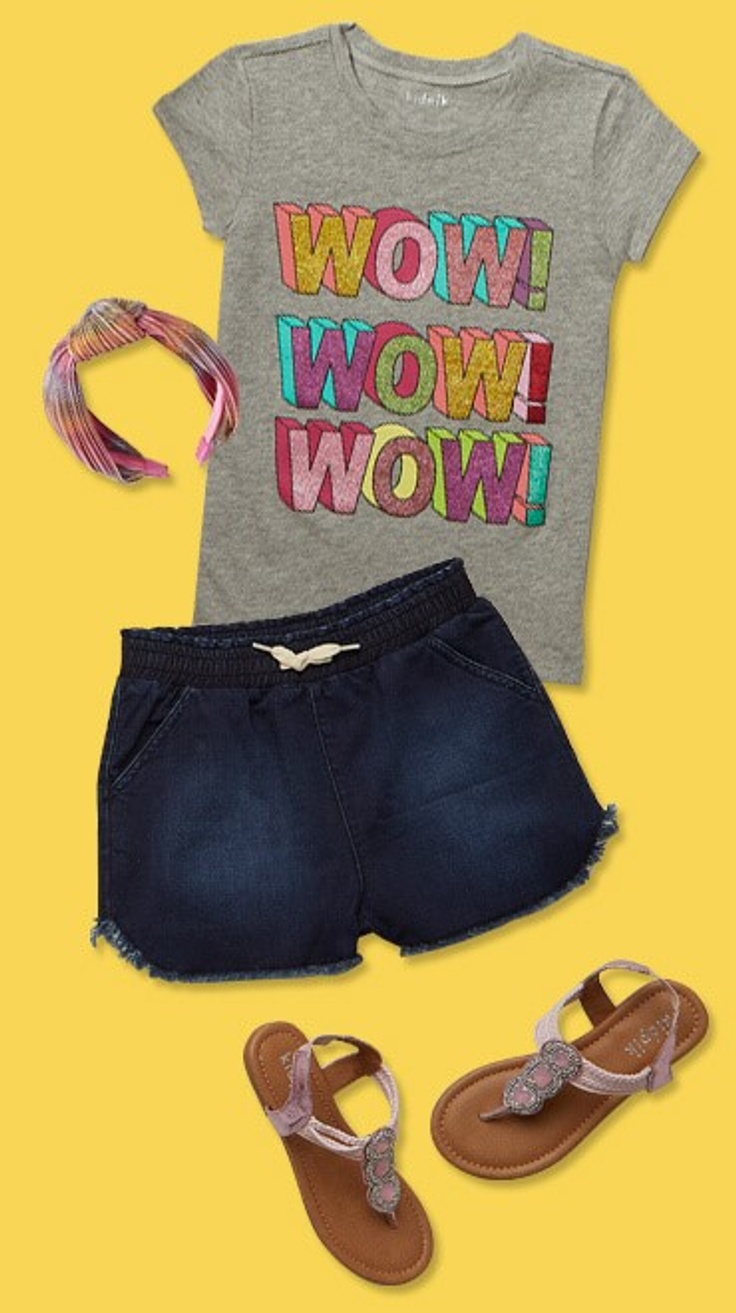 Nighttime Activities
Nighttime at summer camp is totally different from the day. Which means the clothes she wears will be different, too. From night walks and star gazing to campfire songs, plays and skits, she needs clothes that are cute and casual and will keep away any chill.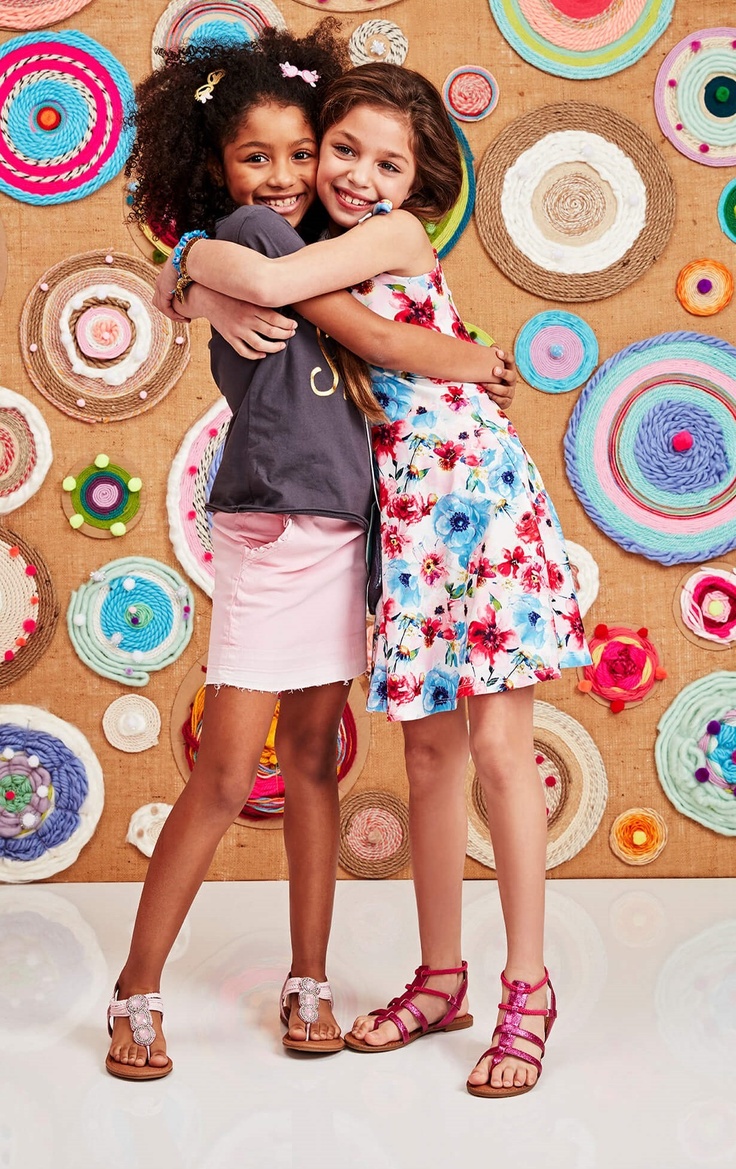 What to Wear for Nighttime Camp Activities
Long pants, skinny jeans or leggings paired with a short-sleeved tee and a lightweight long-sleeved shirt work well for cooler nights.
For camps with special nighttime dress codes or religious camps with services, a cute summery dress will be perfect.
kidpik Can Help with Summer Camp Clothes
Summer camp time is almost here, and you and your girl are so excited about the adventures she'll have and the friends she'll make! While you are excited for her, it can also be a bit stressful to get her packed. You want her to be comfortable and have everything she needs, and she wants to look trendy. This year try a new way to get some of her summer camp essentials with kidpik clothing subscription boxes.
kidpik boxes are a great idea for summer camp. Whether she goes for the day or she spends a couple of weeks away, our girls' subscription boxes have all her camp needs including shorts, tees, sweatshirts, bathing suits; slides or sneakers; hair ties, backpacks, and more.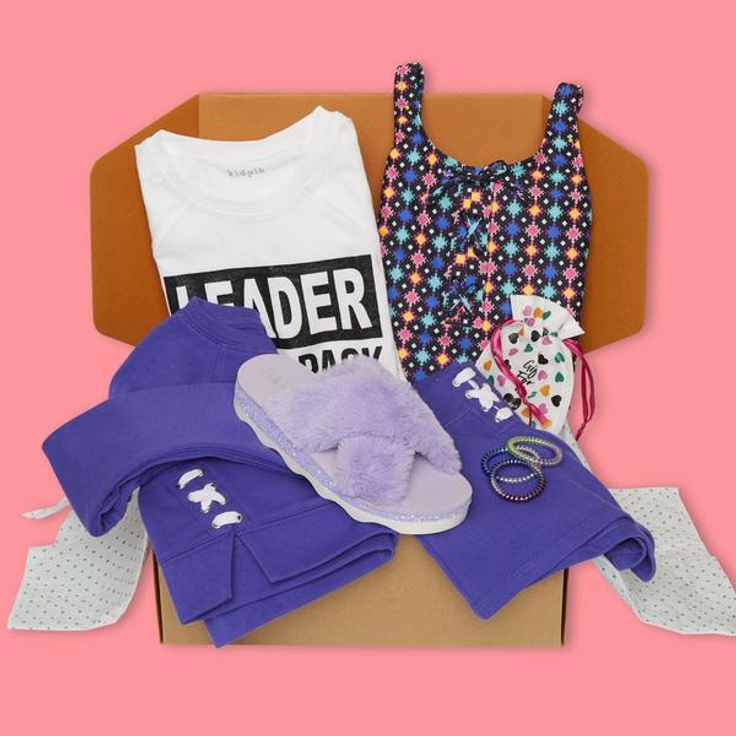 kidpik boxes can be sent before camp starts to help ensure she's got everything she needs, as a present to bring on visiting day, or even as a summer camp care package.
Just imagine her surprise when her kidpik clothing subscription box arrives! She and her cabin mates will love the fun and excitement of the unboxing experience, and she'll be excited to show off her new clothes!
This summer make kidpik clothing subscription boxes part of your girl's summer camp adventures!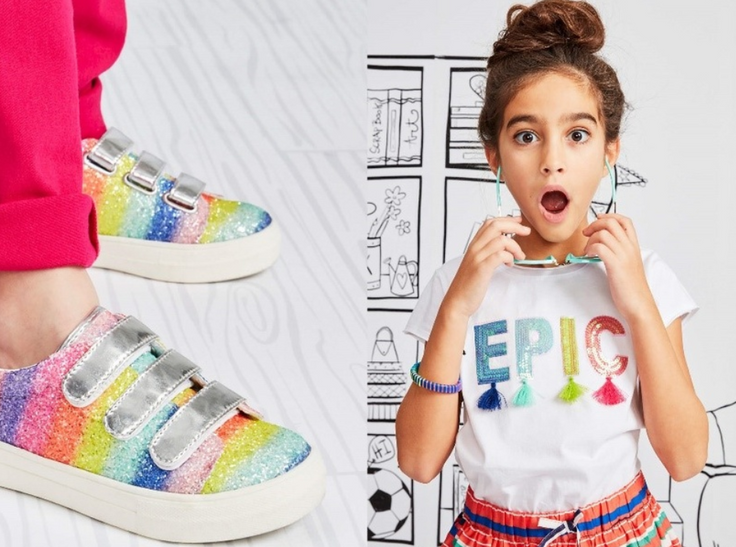 How to Get Summer Camp Clothes with kidpik
Are you ready to get started? Signing up for kidpik is fun and easy! Start by taking our fun style quiz where you will answer questions about your girls' favorite colors, styles, patterns, and kids' fashion looks. Then select the frequency of how many boxes you want per year. From there, your girls' personal stylist at kidpik will get to work customizing a box based on your girls' unique style and personality.
All kidpik clothing subscription boxes come with 7 high-quality and on-trend items such as shorts, shirts, skirts, dresses, accessories and a pair of stylish shoes! Out of those items, your girl will be able to create 3 mix-and-match, unique outfits.
Once the box arrives at your door, your girl will have seven days to try everything on and decide what she wants to keep or send back. You only pay for the clothing she keeps. And the return shipping is free!
If you are ready to say goodbye to stressful shopping trips and busy dressing rooms, then sign up for kidpik clothing subscription boxes today!
What's Your Girl's Favorite Camp Activity?
Will your girl be going to summer camp this year? If so, what are some of her favorite activities? Let us know in the comments below!
Ready to try Kidpik?
Tell us about what your child loves (and doesn't love!) and our stylists will do the rest. They'll receive customized, surprise fashion delivered on your preferred schedule to unbox and try on at home.
Get Styled
Skip, pause, or cancel anytime.