Kid Clothing Subscription Box for Easy Mornings and Fabulous All Day Style
Kid Clothing Subscription Box for Easy Mornings and Fabulous All Day Style
A kid's clothing subscription box is the perfect solution if your family has plenty of spring holiday lunches to attend and the kids are need an array of fancy outfits. It's also a great way to quickly and easily refresh their wardrobe in time for the warmer weather.
Kidpik is one of those award winning and often touted brands that even gives you access to personal stylists who can help create a fun and comfortable look that both kids and adults will love.
Best of all, if you don't have time to shop, a Kidpik box is one of the easiest ways to test out new looks that fits anyone's taste and lifestyle from the comfort of your home.
Here are some of our top reasons to love Kidpik's kid clothing subscription box:
Kidpik is a top-rated service
This was the fourth year in a row that Kidpik is named the best subscription box by My Subscription Addiction. According to the team at Verywell Family "KidPik is the best overall subscription box for kids clothing because of its affordability and flexibility.
The New York Post named Kidpk the "Best children and teen clothing subscription box." That's a lot of love!
Head to toe spring style
More time at the playground, spring holidays, Mother's Day celebrations. This is the season where outfits have to work the hardest. Right now, there's a stylish selection of dressy must-haves to fit every taste and personality. From pretty pastels and bold stripes to florals and fun patterns. It's ready for that spring style refresh!
No more chaotic mornings
Mornings can be hectic when you're a parent. Getting the kids dressed and out the door on time can feel like an uphill battle. But what if there was a way to make mornings easier and ensure your little ones look fabulous all day long?
That's where kid clothing subscription boxes come in. With pre-styled outfits delivered right to your doorstep, getting dressed in the morning becomes a breeze. Kids love what's in their closet and parents do too.
Risk-free shopping
Shopping online is extremely convenient, especially when it's risk-free. With Kidpik, there's no styling fee, so you can try it out without any commitment. And if you don't love everything in the box, you can easily return it. Keep what you like and return the rest. You also get a major savings when you keep the entire box. It's a win-win situation.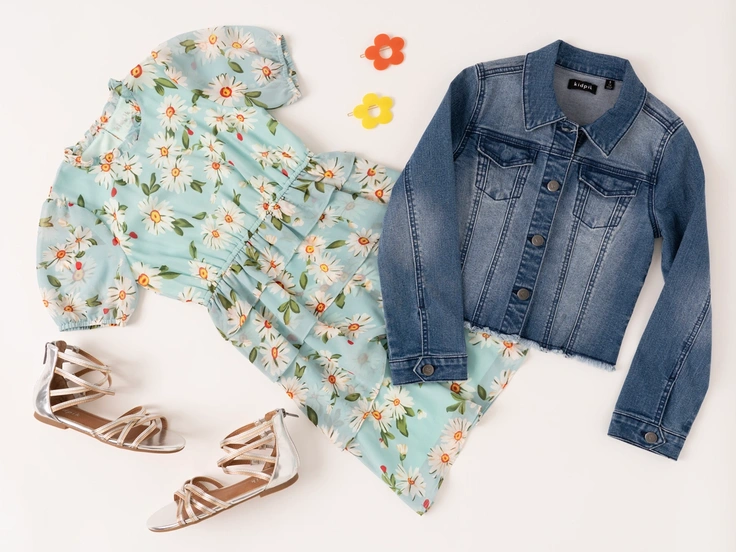 Pre-styled perfection
Kidpik is also available in a pre-styled box which is curated and designed with seasonal themes to match your unique kid's style. Prices range between $70 and $130 which includes a 30% discount automatically applied. A terrific savings from the full retail value which ranges between $90-$170.
The best part? You won't have to wait too long for the box to arrive. The pre-styled box should arrive within 5-10 business days.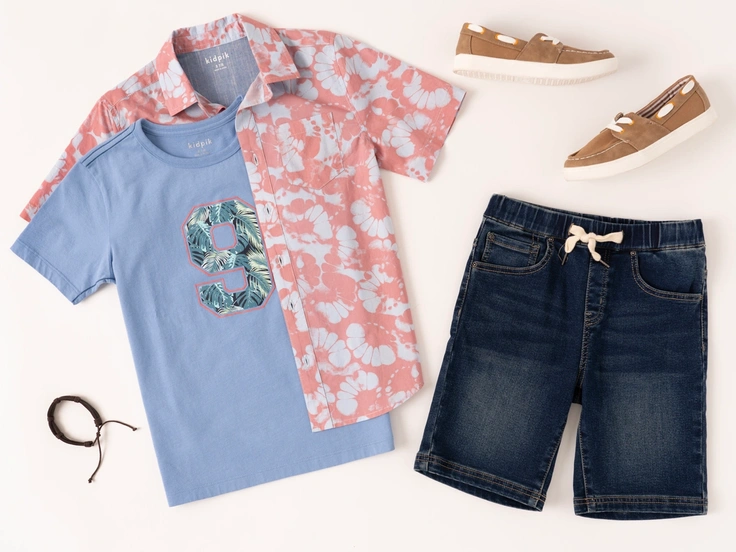 Ready to try Kidpik?
Tell us about what your child loves (and doesn't love!) and our stylists will do the rest. They'll receive customized, surprise fashion delivered on your preferred schedule to unbox and try on at home.
Get Styled
Skip, pause, or cancel anytime.