Celebrating kidpik's 3rd Birthday!
Celebrating kidpik's 3rd Birthday!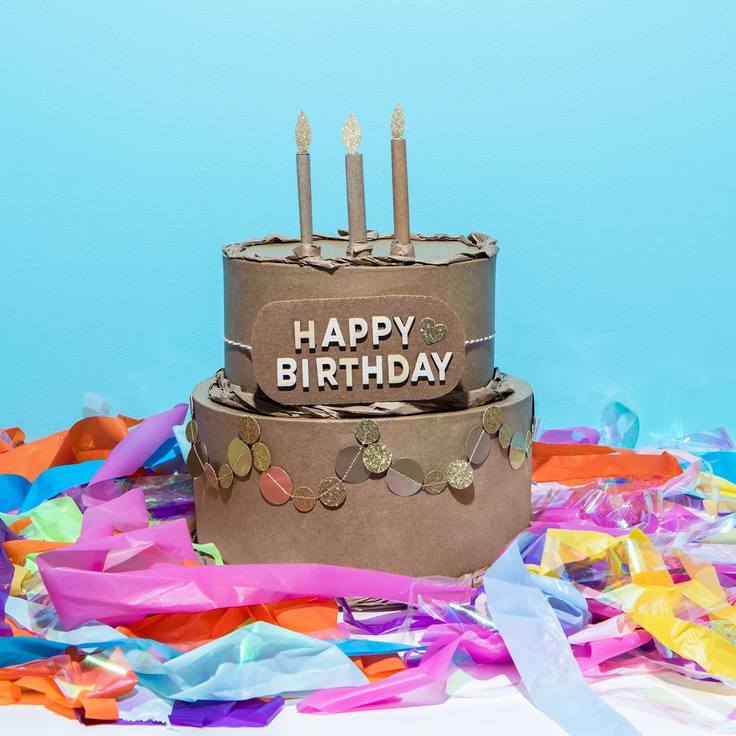 It's kidpik's 3rd birthday and we're so excited to be celebrating throughout the spring! Over the past few years, kidpik has grown up with thousands of girls and we have loved seeing everyone show off their style, flourish with self-confidence, and create magical bonding moments with moms, friends, and family!
kidpik has come a long way in three years. Did you know?
1) kidpik has shipped 500,000+ boxes!
2) the brand has 12,000+ customer reviews
3) Ratings average 4+ out of 5 stars
4) kidpik was voted the top kids fashion subscription box in the 2019 Subscription Box Awards
5) The majority of families keep the entire kidpik box enjoying the 30% 'keep all' discount—an even greater value!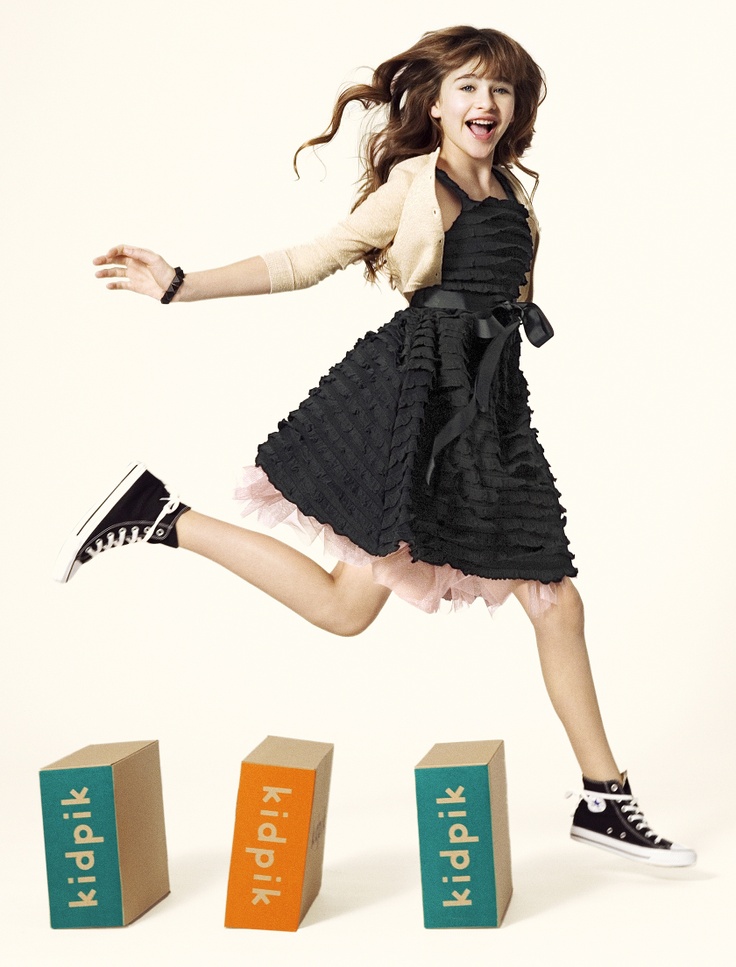 Kidpik launch campaign featuring Malina Weissman
Read on for a timeline celebrating landmarks in kidpik's history.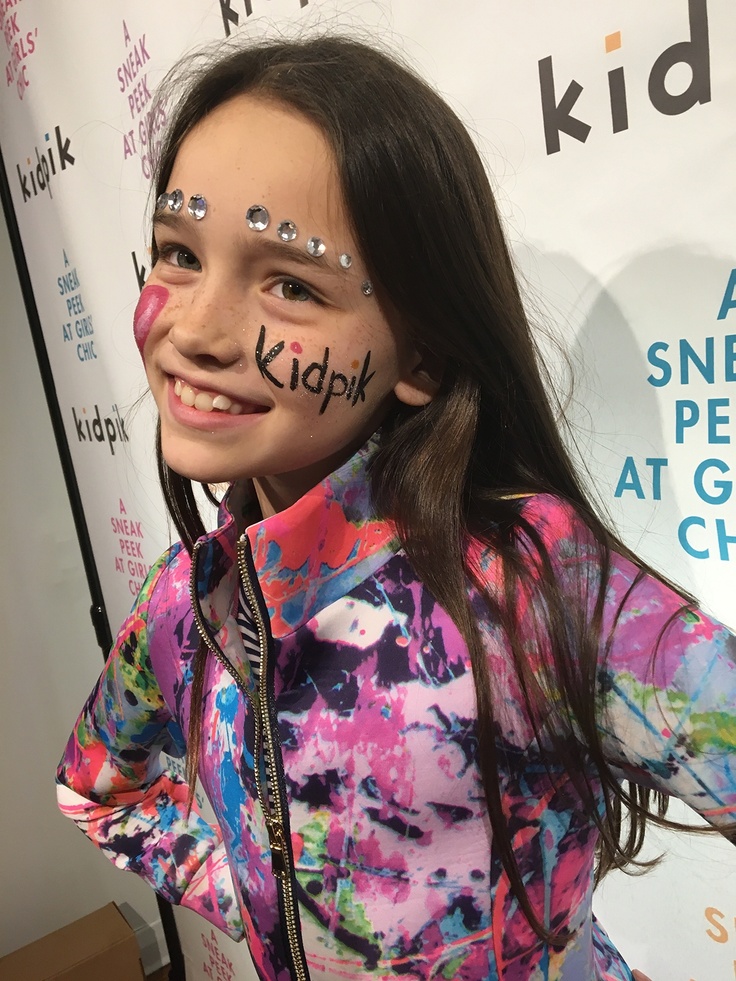 Kidpik model at the launch party
1) The kidpik launch party – February/ March 2016
kidpik celebrated with influencers, press, friends of the brand, and of course, our kidpik girls. Malina Weissman was the face of kidpik in the first campaign. Where do the years go?! Many influencer moms brought their kids and they had a great time in the craft room while the moms were impressed by kidpik's fashion, quality and value.
It was just the beginning for kidpik, but already the brand had lots of fans.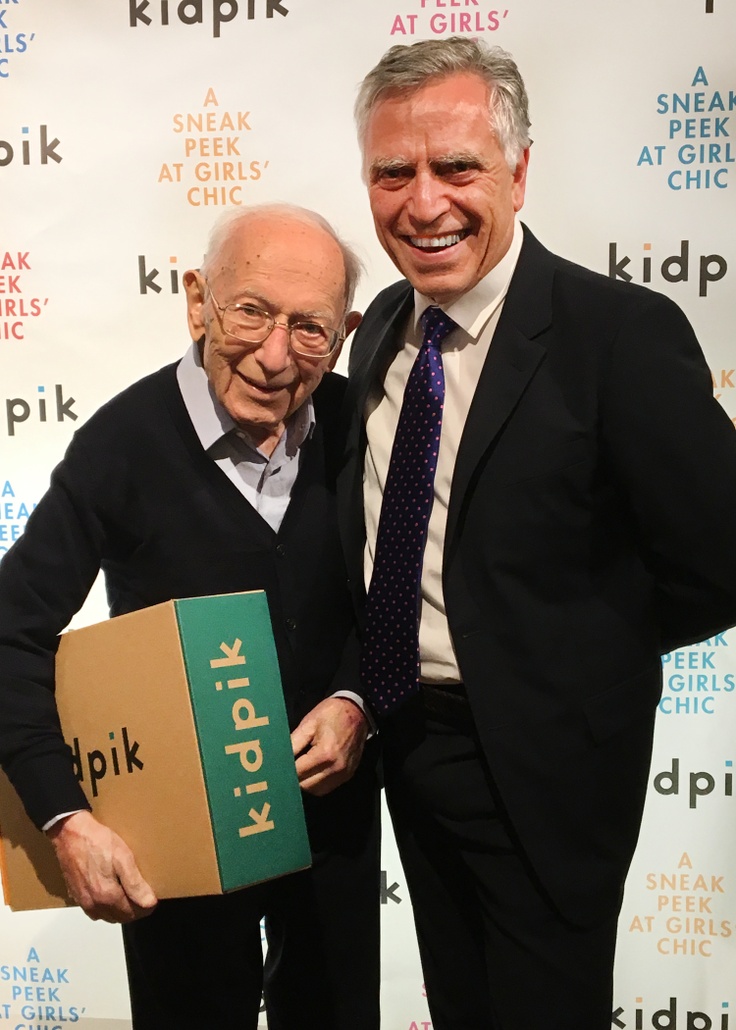 Ezra Dabah and his father, Morris Dabah, at the launch party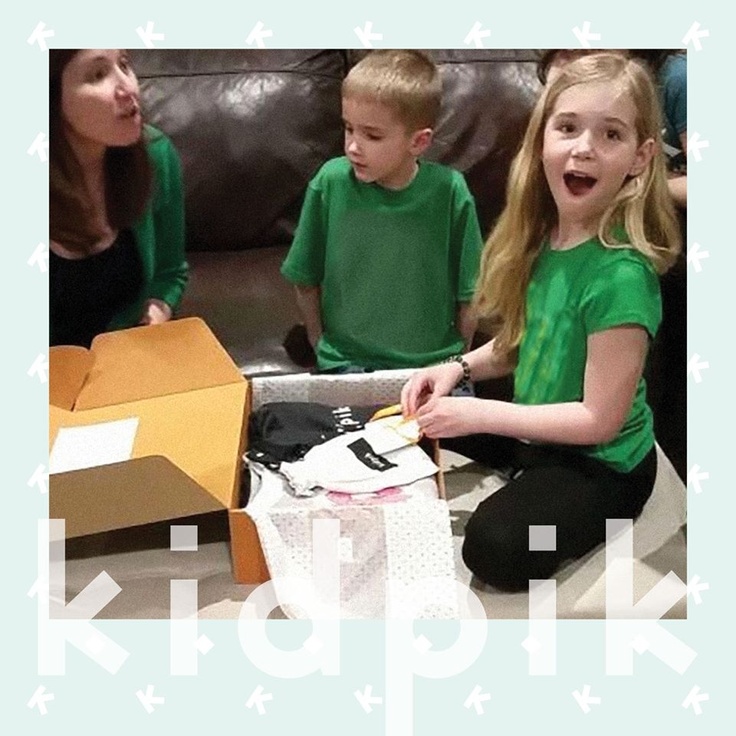 Keira receiving the first kidpik box ever delivered on her birthday!
2) kidpik's very first customer—Keira Sullivan!
We would like to give a very special shout out to kidpik's very first customer—Keira Sullivan. As the first girl to receive a kidpik fashion box, Keira's box arrived to her doorstep by special delivery with a flurry of balloons. Her mother had alerted the team that it was her birthday, inquiring if the box would make it there in time. Her box was hand-delivered with balloons and special treats, making for a wonderful birthday surprise! Keira has enjoyed a great many kidpik fashion boxes over the past three years.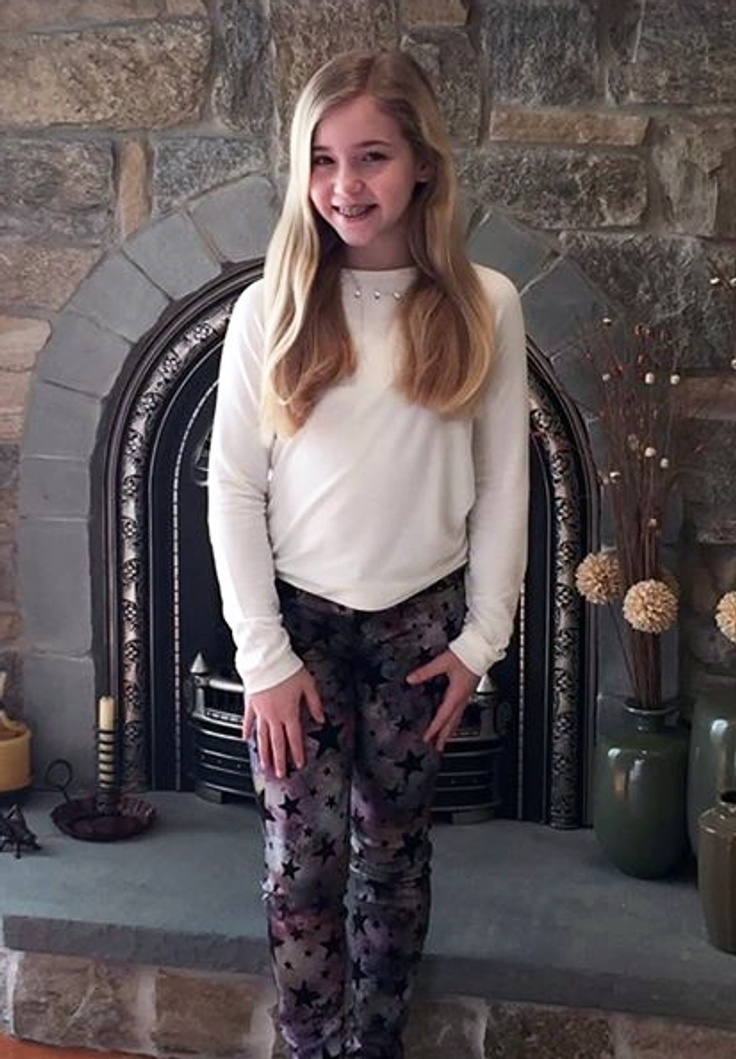 Keira in kidpik a year later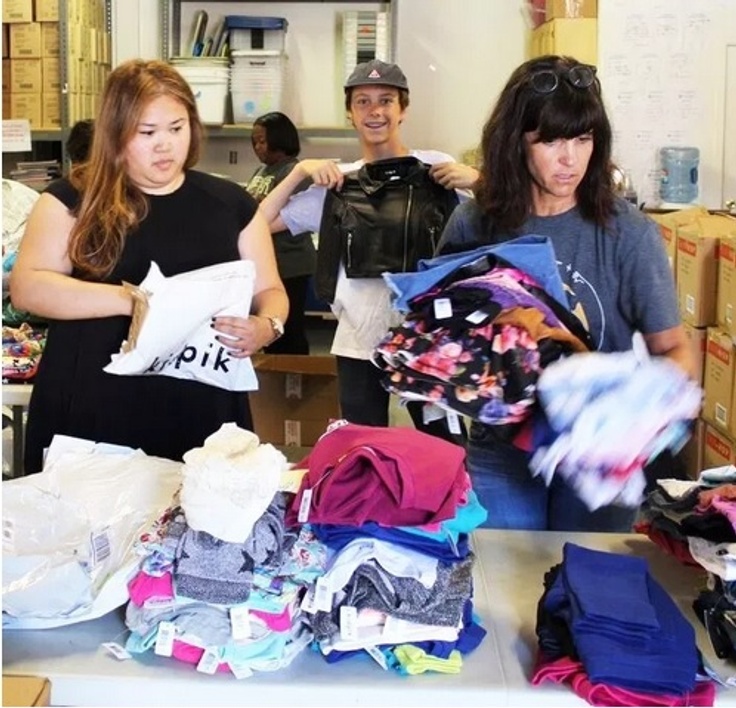 Kidpik donations arriving at the GOOD+ warehouse
3) kidpik announces charitable partnership with the GOOD+ Foundation
In spring 2016 kidpik began a charitable partnership with the GOOD+ Foundation and has now donated new girls clothing for several years, along with our wonderful customers who chose to donate a piece or two from their box, enjoying the 30% keep all discount. When you donate to the GOOD+ Foundation, kidpik matches your donation, doubling the gift. See more details on kidpik's charitable giving here and here.
"This partnership offers young girls an ideal way to learn about helping others and to participate in the positive impact of giving," says Ezra Dabah, Founder and CEO of kidpik. "We are excited to deliver the ultimate shopping experience—customized, quality fashion outfits for the girls in your life, direct to your door—and to give kids the opportunity to feel good and do good."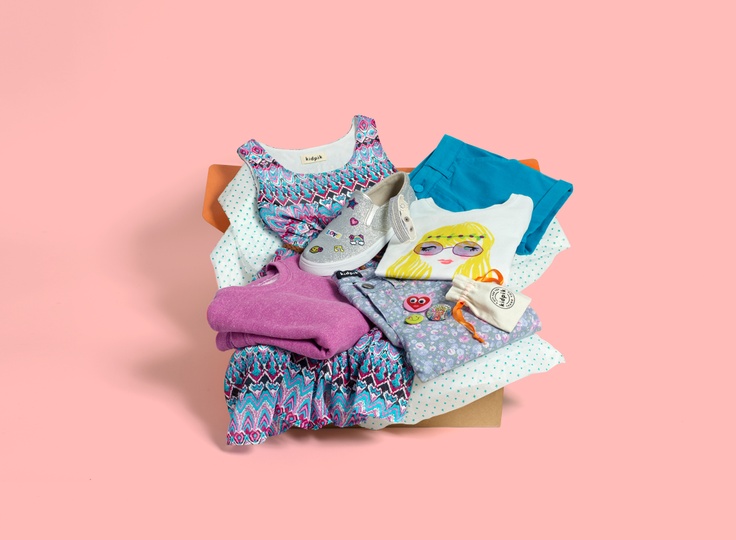 Spring kidpik box 2017
4) kidpik launches Refer a Friend – spring 2017
In its second year, by popular demand, kidpik launched the Refer A Friend program, a program that has proved to be a hit among moms. "So many of our customers have shared their positive kidpik experiences, we are making it rewarding to do so," says Dabah.
For every new member who joins kidpik via your invite, and makes a $40 purchase, you will automatically receive a $20 credit deposited into your kidpik account. The credit will be applied to your next kidpik box. Learn more about kidpik's referral program here.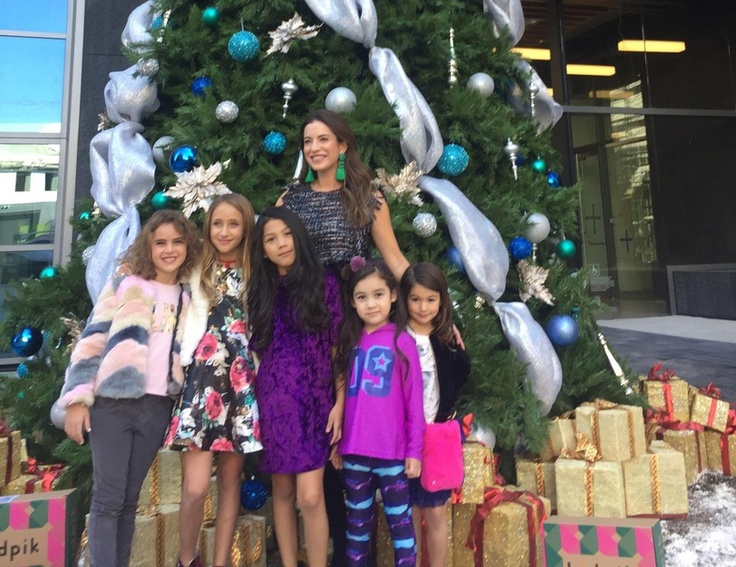 Jamie Krell with influencer models in kidpik at KTLA Los Angeles
5) A KLTA Los Angeles TV segment devoted to kidpik
For holiday 2017, kidpik offered for the first time pre-set gift boxes. Kidpik was over the moon to have a dedicated fashion segment on KTLA-TV in Los Angeles, with kidpik's holiday fashions modeled by beautiful and talented young actresses and influencers including Ava and Lexy Kolker, Scarlett Drenk of the Drenk Girls, Suribelle, and Txunamy. Kidpik fans have spotted these girls in kidpik fashion for several seasons now, so they were the perfect models to show kidpik's festive holiday looks. Jamie Krell presented kidpik as a great time saver for parents, and a brilliant way to take the difficulty out of shopping and creating coordinated outfits.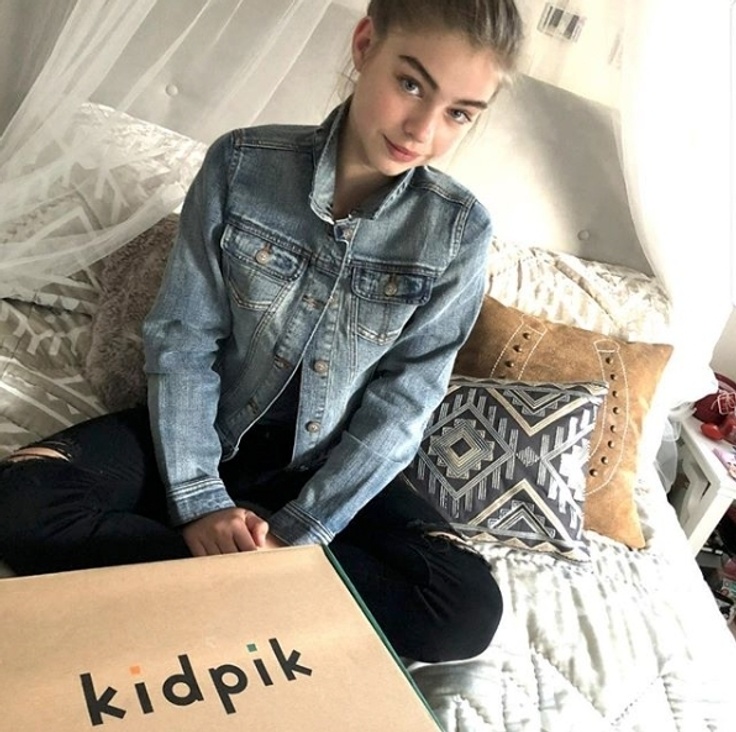 Tween influencer Jade Weber in kidpik
6) Kidpik launches size 16 – March 2018
Many moms were asking, "Please add larger sizes so my daughter can stay with kidpik longer!" So by popular demand, beginning with the spring/summer season, kidpik expanded its fashion collections to sizes 4-16 and shoes up to size 6. The kidpik team has a unique understanding of girls fashion for all ages. "We are happy to keep girls part of the kidpik family longer, growing together into their tweens," says Nina Miner, Chief Creative Officer for kidpik.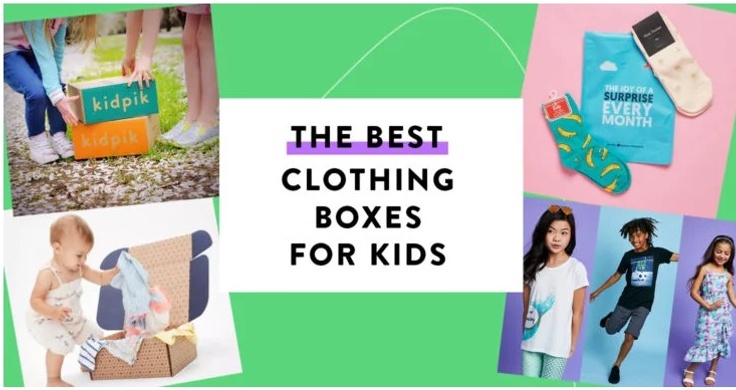 One of the two categories kidpik triumphed in the Subscription Box Awards
7) kidpik get top ranking in the 2018 Subscription Box Awards in two categories!
In 2018 kidpik was top ranked in two categories -- Best Subscription Boxes for Cool Children's Clothing, Shoes, and Accessories" and the "Best Monthly Kids Boxes for Ages 12 & Under." Voting has closed for the 2019 Subscription Box Awards and kidpik is looking to defend its top ranking for 2019.
"We've been focused on creating the ultimate experience for girls, so it's very fulfilling for our team to be ranked so highly by our members, followers, and the readers of My Subscription Addiction. We are thrilled to have won in this important competition," says Dina Sweeney, Chief Merchandising Officer, who oversees the styling teams.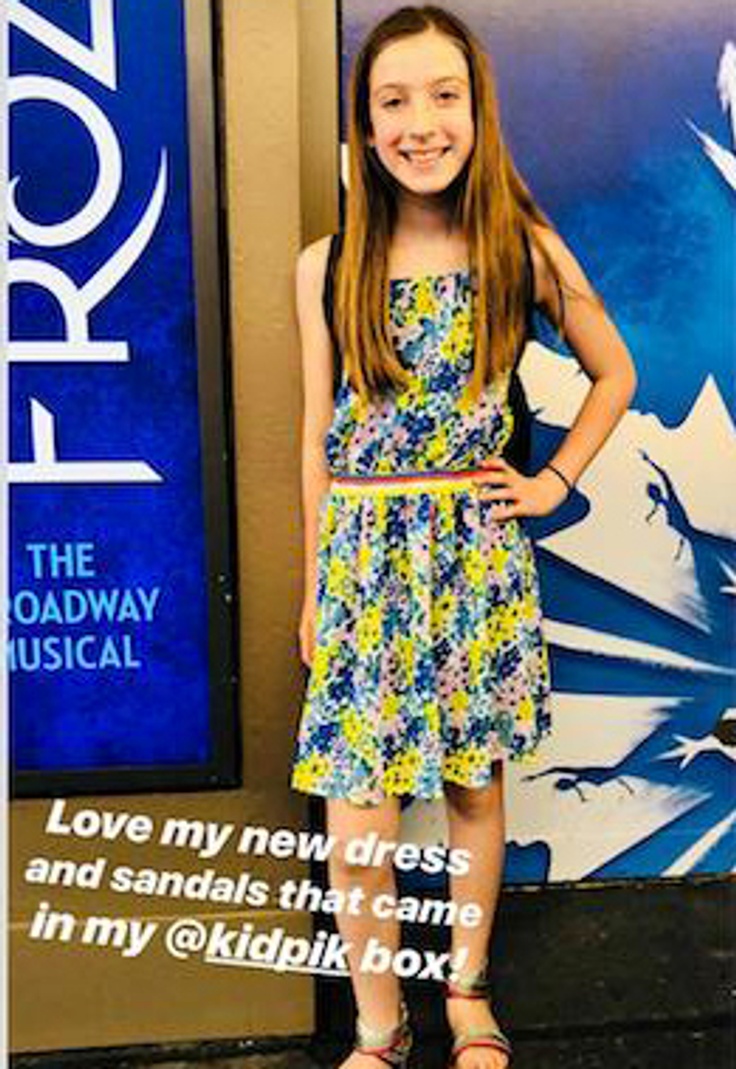 Ayla Schwartz who played Young Elsa on Broadway in kidpik
8) A very special contest -- kidpik offers tickets to Frozen on Broadway! August 2018
kidpik had so many entries from girls singing their favorite song from 'Frozen' hoping to score tickets to the hit Broadway show. The winner who charmed the judges the most was darling Kaylee from Texas, who won the tickets and a weekend in New York City with her mom Natalie. She attended the matinee performance and received some Frozen memorabilia from Ayla Schwartz, the actress who played Young Elsa, who also provided a special backstage tour.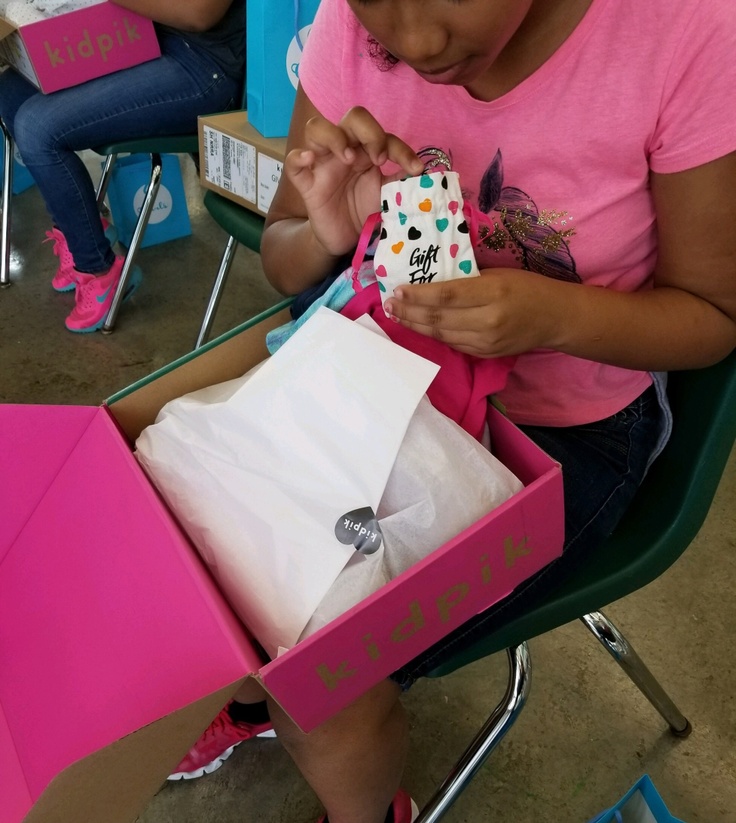 A girl in Puerto Rico opens her kidpik box
9) Additional charity donations – 2018 ongoing
2018 was a tough year for natural disasters. In addition to kidpik's ongoing relationship to the GOOD+ Foundation, kidpik donated to communities dealing with fires and flooding in Florida, Texas, California, culminating in a very special donation in Puerto Rico with the Evelyn Lozada Foundation. Evelyn wanted to do something very special for a group of girls from the Boys and Girls Club of Puerto Rico. She teamed up with kidpik to give a kidpik box to each girl, helping them to get back to school after the hurricane and to build their confidence with new and stylish girls clothing. "This right here is what really feeds my soul!" Evelyn said. "Thank you kidpik for helping us put a smile on the face of these girls by donating your amazing products."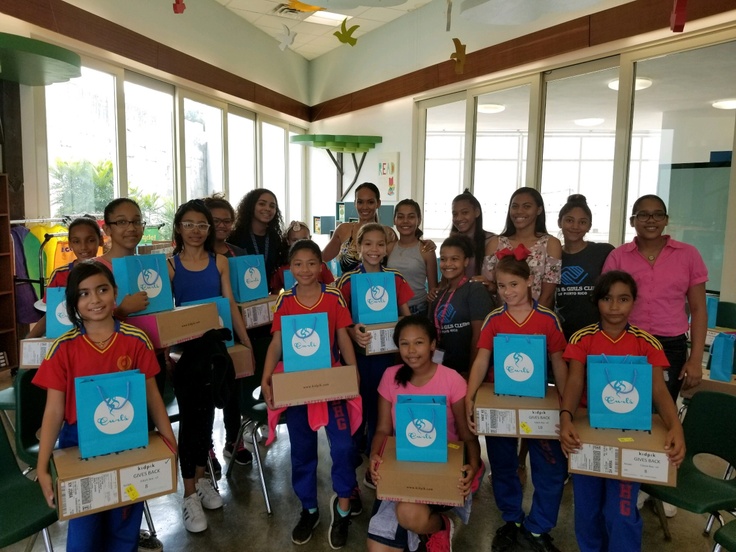 Evelyn Lozada with some of the girls who received kidpik boxes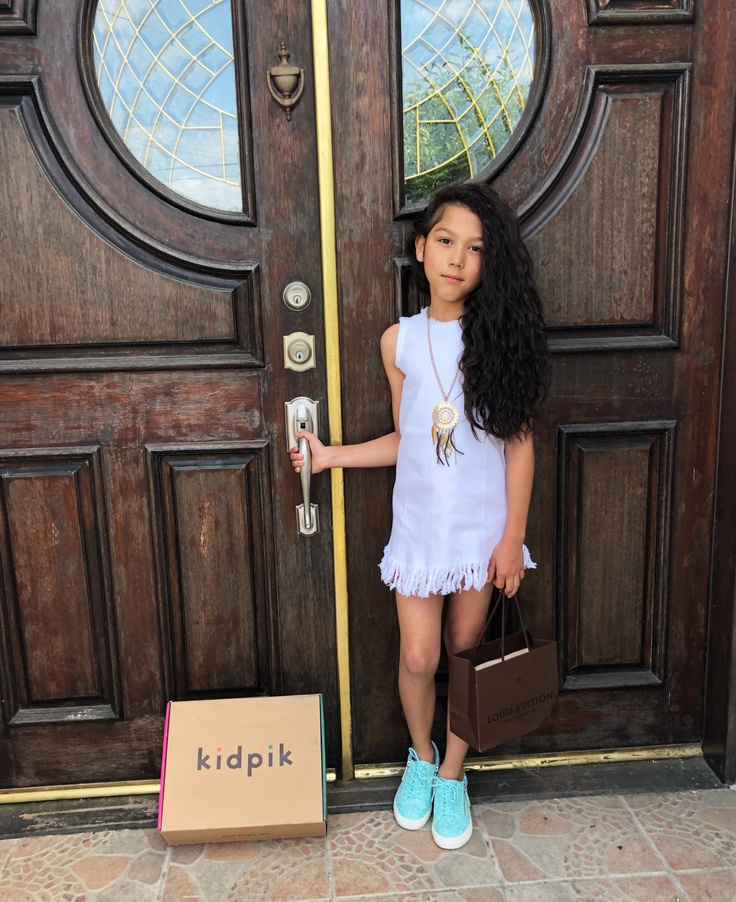 Txunamy wearing an outfit from the Txunamy gift box
10) Txunamy styles kidpik's first influencer box! summer 2018
Txunamy has been a kidpik fan since she had 200K followers, which is to say, WAAAY back when, considering that she now has 1.9 million on Instagram. For summer 2018, Txunamy created kidpik's first ever influencer gift box where Txunamy worked with kidpik's styling team to create a box reflecting her super trendy style for she and her fans to enjoy.
11) Elliana Walmsley styles a fashion box for holiday 2018
For the holiday season, kidpik followed up with a special kidpik box created by Elliana Walmsley for her fans, reflecting her particular mix of active looks with a fashion twist. Her special gift box sold out during the holiday season!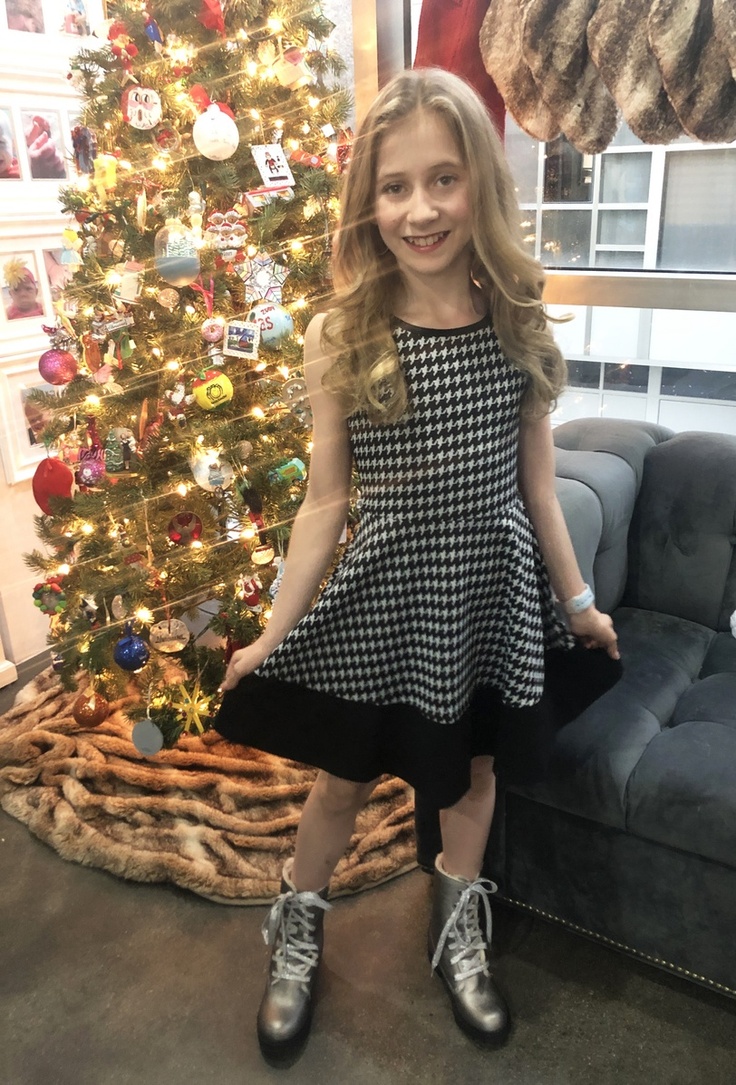 Elliana Walmsley with a look from the kidpik holiday box she styled
12) A banner season for press! Holiday 2018
kidpik boxes were the gift of the holiday season, with gift guides sharing kidpik boxes as a top holiday gift in Reader's Digest, Buzzfeed, Bay Area Parent and many others! As Sara Gonzalez wrote for Posh Kids magazine, "Moms know that shopping with their little girl can be long and stressful. Little fashionistas are picky about what they wear. If only there was a way for little girls to get personalized outfits to match their special style. Well, kidpik has a solution for that." The Huffington Post also singled out kidpik as one of the "5 Best Clothing Subscription Boxes for Tweens." "Instead of battling it out with your child in the dressing room," wrote Brittany Nims. "Take back your weekend by ditching those day-long shopping trips for online destinations that'll deliver trendy styles right to your front door."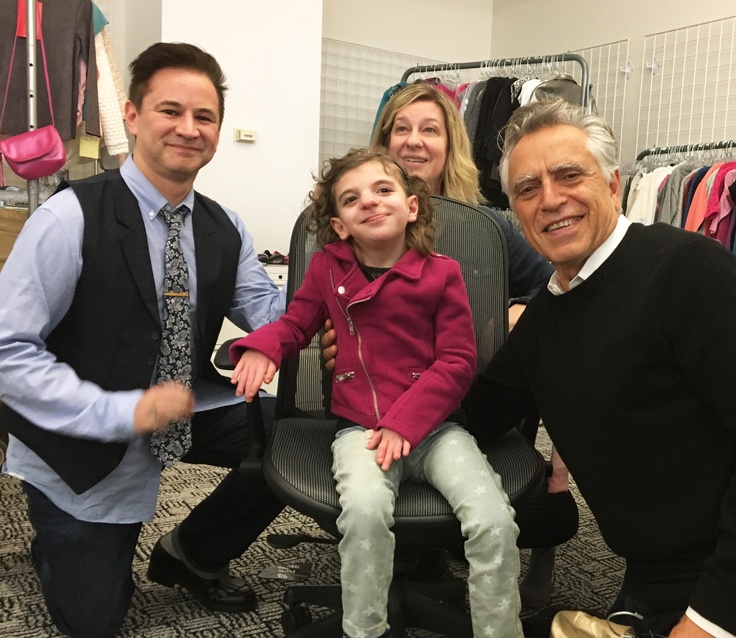 Zoe visits kidpik's NYC office and meets the team including CEO Ezra Dabah at right
13) And our dear Zoe!
There's another long-time customer who is dear to the kidpik team. Her name is Zoe has she has been living with Cerebral Palsy along with other disabilities that make dressing a challenge. " I appreciate you taking the time to help find items that will work well for her. Zoey has a few special needs that make clothes shopping unique for her," her mother Connie wrote to the team. "The choices your team made really hit that mark, thank you!" Zoe has visited the kidpik office on her family's vacation in NYC and wore kidpik when she competed in a local pageant—which she won! Wearing kidpik has allowed Zoe to express her individuality and build her confidence, and we couldn't be more pleased that she is a loyal kidpik fan.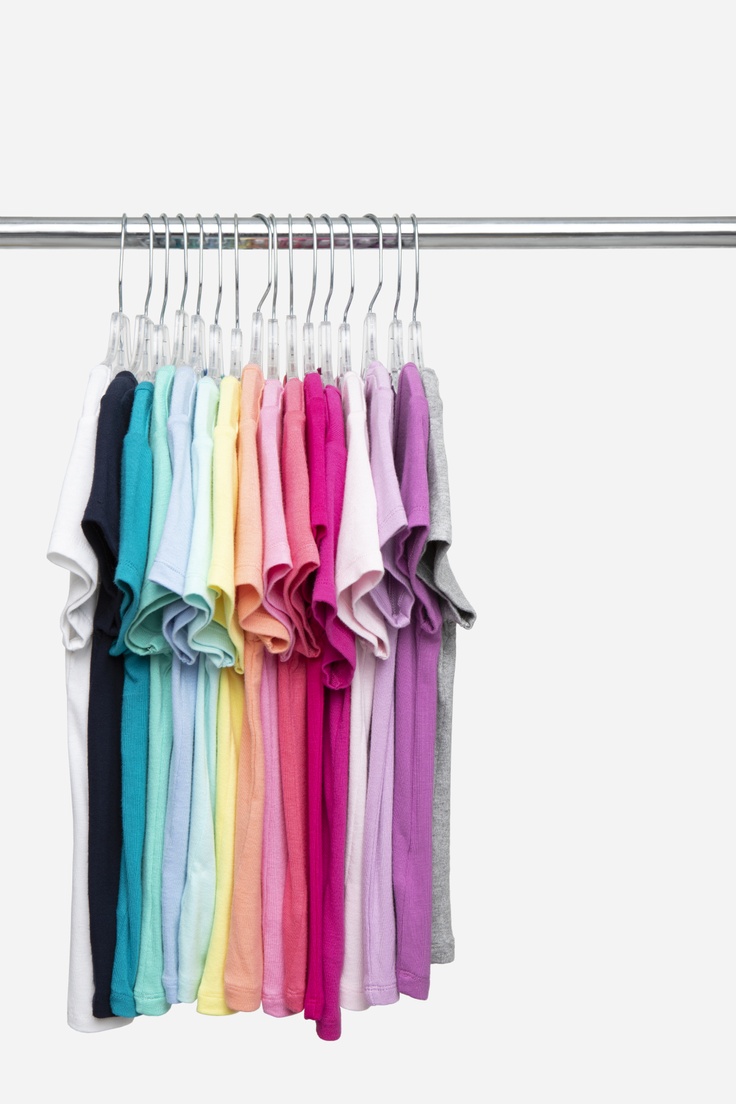 A colorful selection at basics by kidpik
14) Basics by kidpik
As part of kidpik's birthday celebration, kidpik is launching a brand new Basics by kidpik website with super soft and comfy fashion basics in a rainbow of fun colors.
We thank all of kidpik's customers who have worn and loved their kidpik outfits, and to all the moms who gave kidpik more than 12,000 reviews with an average of more than 4 stars out of 5. We're working hard to make kidpik better than ever as we enter our third year.
15) kidpik wins 1st place for 'Best Kids Clothing' Subscription Box at the 2019 Subscription Box Awards! -- April 2019

This spring kidpik was voted by My Subscription Addiction readers as the #1 Choice for the Best Kids Clothing Subscription Box and Best Box for Kids 12 & under. kidpik was also the top-ranked kids fashion box in the Boxes that Give Back category! We thank all our customers and all the girls who love wearing kidpik for making us #1!
Here's to making 2019 kidpik's best year ever!
Ready to try Kidpik?
Tell us about what your child loves (and doesn't love!) and our stylists will do the rest. They'll receive customized, surprise fashion delivered on your preferred schedule to unbox and try on at home.
Get Styled
Skip, pause, or cancel anytime.