Parents, Get Your Weekend Back with these Subscription Boxes for Kids
Parents, Get Your Weekend Back with these Subscription Boxes for Kids
Weekends are great, right? No school, no homework, no work, and nowhere to be. Just time to hang out as a family, relax, and sleep in… or not.
For many parents, weekends are anything but relaxing! There are errands to run (not the fun kind) and instead of giving you time to relax and sleep in, your kids expect entertainment. Those weekends you used to enjoy before the kids came along are but a distant memory.
Sound familiar? If so, we get it. But it doesn't have to be that way! Keep reading for our best ideas to help you get your weekend back, so you can relax while your kids have fun!
6 Ideas to Make Weekends with Kids Fun and Relaxing
Weekends are a welcome break from your everyday work and school routine. But if you fill up that time with chores and activities you don't enjoy, they can leave you (and your kids) exhausted. Here are 6 ideas to make sure your weekend is fun and leaves you refreshed for the week ahead…
1. Cut Out Unnecessary Trips
The thing about weekdays is that they're so busy. In between school drop-offs and pickups, traveling to and from work, plus any extracurricular activities and play-dates, there's so much happening!
That's why it's so important to make time at home a priority for the weekends. See if you can spend all Saturday and Sunday at home without using the car or public transportation. Cut out any unnecessary trips and errands like mall trips and grocery shopping that don't add to your fun or relaxation.
2. Do Your Shopping Online
This idea flows perfectly from the previous one! Because even if you don't want to leave the house, you might still need to do the shopping over the weekend. One way to get around this is to get your shopping done online before the weekend rolls around so all you need to do is wait at home for your delivery to arrive. Easy! Whether you need new clothes for the kids, fresh ingredients for the kitchen, or toilet paper, there's absolutely no need to head to the store.
Shopping online means you'll get back your morning or afternoon so you can spend it doing fun and relaxing activities instead.
3. Give Your Kids Activities They'll Love to Do
First things first: we think it's OK to use the TV a little bit on the weekends, especially if it means you get the chance to sleep in (or get other things done). But if your kids aren't old enough to entertain themselves for the rest of the weekend, you might need to give them some other activities to do. That way, they can have fun and keep busy while you relax, recharge, and enjoy some time to yourself. Here are some activities your kids might enjoy:
Building a fort outside

Creating a collection of something

Playing sports in the backyard

Reading books

Riding their bike, scooter, or skateboard
Prep a few of these activities on Friday evening or write out a list of ideas they can choose from so it's all ready to go by the weekend.
4. Schedule in Family Time
Once you've relaxed for a few hours and you're feeling ready to hang out with the kids again, you might want to think about family time. Weekends are a great time to make memories as a family. Set aside some time in the afternoon or evening where you can do some activities together, like:
Create a garden

Throw a frisbee or ball around

Go for a walk or ride

Have a picnic
The important thing is that you enjoy quality time together. So start with a planned activity and see where things evolve from there.
5. Motivate Your Kids to Chip In
Weekend or not, there are always chores that need to be done around the house, right? But just because you're the parent doesn't mean you have to do all the work yourself. In fact, legend has it that the best way to stop your kids from saying "I'm bored" is to give them a chore to do. Seriously, it works. Here are a few jobs you might put on the list for your kids this weekend:
Rake leaves

Sweep floors

Put away toys

Fold the laundry
And if your kids need a little extra motivation to chip in, think about an activity or reward they can earn once the work is done.
6. Sign Them Up For a
Subscription Box for Kids
Last but not least, we've got an idea that checks a few of the boxes above, including shopping online, activities for your kid, and family time. Yep, why not sign them up for a subscription box for kids (or two)? Your kids get entertainment and you get to shop online – everybody wins!
As you've probably noticed, we're total experts on subscription boxes for kids, so let's talk a bit more about the different types you can choose from and what options might work best for your kid.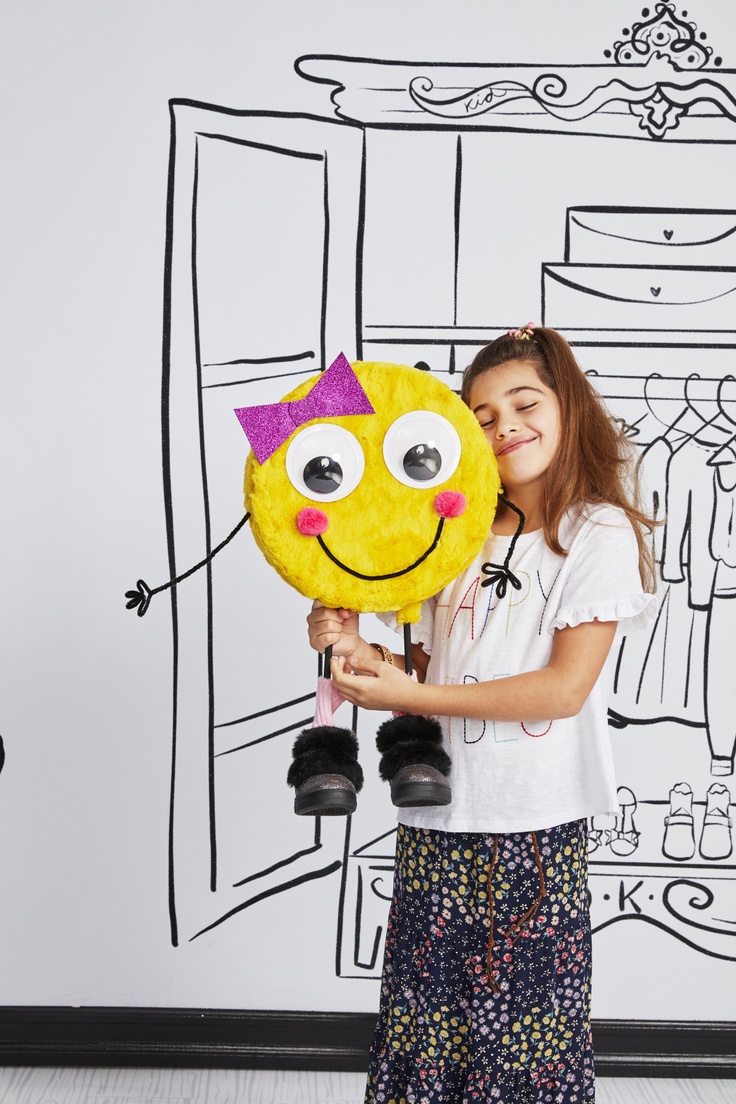 What Are Some Different Types of
Subscription Boxes For Kids
?
There are so many kinds of subscription boxes to choose from, but here are four main categories that'll appeal to nearly any kid.
1. Books
Whether your kid's a bit of a bookworm or you just want to encourage them to read more, a book subscription box for kids is a great idea! Choose a box that has just enough books for them to read before the next subscription arrives. This will depend on your child's age and reading ability. If your kid's 3-8, they might enjoy 3-4 new picture books each month. If your kid's 8-13, they might get through a couple of short novels each month. Most subscription boxes will have age guides, so you don't have to worry too much about figuring this out.
2. Educational Toys
Yes, you can order toy subscription boxes for kids! It's pretty much every kids' dream come true. They'll have so much fun on the weekend, with new toys to explore and play with from their latest delivery. You'll find toy boxes with…
Robotics kits

Physics projects

Building things

Cooking and baking mixes

Board games and puzzles
3. Crafts
Do your kids love doing arts and crafts? If so, they'll be thrilled to get a craft subscription box for kids! Depending on the box, they might unwrap new art supplies, directions to make something specific, or just new tools, inspiration, and the freedom to create. Let your kids get lost in crafting for hours of quiet weekend play – just make sure you've got a craft station set up to minimize the mess and make clean-up easy.
4. Clothes
Finally, a clothing subscription box for kids is one of the best ways to help you get your weekends back. Not only do you get essential items for your kids covered (so you don't have to head to the mall and deal with the crowds), but your kids get a special delivery they can look forward to. Many of our kidpik subscribers have so much fun with their new items, doing things like:
Recording and producing

unboxing videos

Turning their kidpik outfits into a

kids' fashion

show

Mixing and matching clothes and shoes with their existing wardrobe
Each new subscription box for your kids can keep them busy for hours at home, then dressed to impress for when you're ready to head out for some fun!
Get Back Your Weekends and Order Your
Kids' Subscription Box
Have you decided that a subscription box for kids is exactly what you need to make your weekends easier and more fun? kidpik's clothing subscription box for kids is loved by girls everywhere! It's fun, practical, fashionable, convenient… and will save you hours of shopping time, while giving your girl hours of fun!
Here's how to order your first box:
Sign up for

kidpik!
Take your girl through our fun quiz so we can get to know her style
Our stylists choose 7 mix-and-match items (including shoes!) just for her and ship it straight to your door
You can put the box away and bring it out on the weekend so your girl has plenty of time to go through it without distracting from school work
Your girl can try everything on at home, decide what she wants to keep, then you can send back the rest (at no cost!)
She'll have up to 3 cute new outfits to wear for all her weekend adventures
Say hello to the best weekend ever!
Sound perfect? Make sure you sign up here!
What's Your Kid's Favorite Weekend Activity?
Aside from unboxing the fun from their kidpik subscription box… what's your kid's favorite thing to do on the weekend? Leave us a comment below for some weekend fun inspo!
Ready to try Kidpik?
Tell us about what your child loves (and doesn't love!) and our stylists will do the rest. They'll receive customized, surprise fashion delivered on your preferred schedule to unbox and try on at home.
Get Styled
Skip, pause, or cancel anytime.