14 Things You Can Expect From Your kidpik Clothing Subscription Box
14 Things You Can Expect From Your kidpik Clothing Subscription Box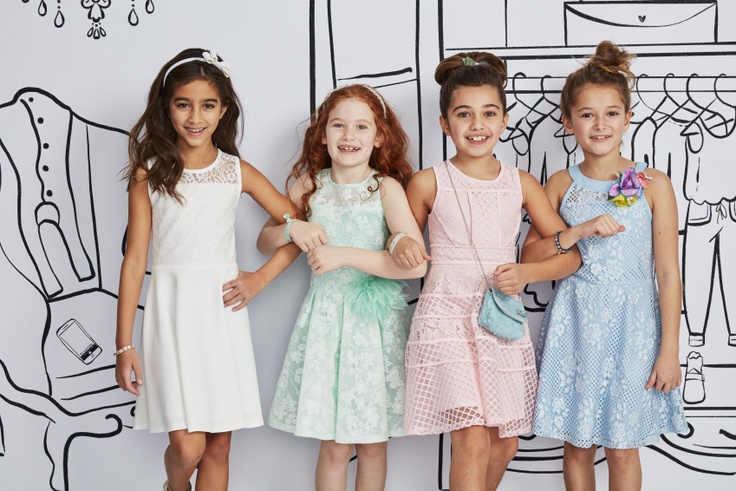 Surprise! There's so much more in your clothing subscription box than just a few pieces of clothing. While we love a good surprise, we thought it'd be fun to shed light on what goes into each box, and what you might get out of it.
(But if you like surprises, this article comes with a spoiler alert!)
So, let's start with 7 fairly obvious things and then we'll move onto 7 more that you might not expect!
1. 7 On-Trend Items
Each clothing subscription box you get from kidpik comes with 7 trendy wearable items for your girl. This means that even if she doesn't love everything (although many girls do), she's sure to find at least a few things that are perfect for her style. Plus, imagine all the new outfit options when you add 7 fashionable items to your girl's wardrobe every month?
2. 3x Fully Coordinated Outfits
From the 7 items in her box, your girl can make 3 new outfits… because these aren't just any items – they're matching! Your girl can mix and match tops, shorts, skirts, dresses, shoes, and accessories to get more cute looks for less. And because they're all coordinated together, you don't have to worry about what goes with what – it ALL goes. When everything in your box has been chosen by your girl's fashion stylist, styling her outfits is a total no-brainer!
3. Shoes
You're never fully dressed without a smile… and a pair of cute shoes! Every kidpik clothing subscription box comes with a super trendy pair of shoes. What kind of shoes? It's a surprise (because we love surprises). But in the past, we've done sneakers, flats, boots, sandals, and more… just about any kind of shoe your girl might need for everyday wear. Unlike all the other monthly clothes subscriptions for kids, we chose to include shoes because we know how hard it can be to coordinate them with outfits, let alone keep up with your kids' feet as they grow!
4. A Cute Accessory
Girls love accessories! Each kidpik box comes with one accessory, whether it's a piece of jewelry, a bag, a scarf, or something for your girl's hair. It's the perfect way to make a fun statement and let another part of your girl's personality shine through in her outfit!
5. A Bonus Free Gift
Everybody loves presents, but especially little girls. That's why we always include a free gift with each clothing subscription box, tucked into a keepsake pouch. So even if you send back your whole box (we do free shipping and returns!) your girl can still keep her free gift because it's something special just for her!
6. Unique Looks
Here at kidpik, we're proud to have our own label. It means that the clothes you get in your girl's clothing subscription box can't be bought at the stores. You don't have to shop at high-end boutiques just so your girl doesn't end up wearing the same clothes as everyone else. So unless everyone on your girl's street or in school has a subscription with kidpik, she'll sport a totally unique look from her friends. And because every box is styled for your girl's individual personality, there's a good chance she'll end up with a totally different selection to other subscribers.
7. Quality Clothing
Nobody likes "cheap" clothes. We believe you can get great clothing for a fair price (kidpik items average $13.50 with our keep-all discount). That's why everything in your kidpik box is great quality and designed to last through many, many wears and washes!
So now you know what'll come in your kidpik clothing subscription box. But what about all the other things you get? The stuff you can't put a price on… the stuff that makes it extra special? Let's talk about what our monthly subscribers keep coming back for (aside from the awesome kids' fashion)…
8. A More Confident Daughter
Your girl will ooze confidence when she's wearing her kidpik outfits that are picked and styled just for her. It's what happens when what you wear on the outside reflects what you feel like on the inside. Plus, she'll be super comfortable and always on-trend – a definite confidence boost!
9. Hours of Entertainment
Does your girl love dressing up? Putting on at-home fashion shows? Trying on different combinations of clothes? Every new kidpik box delivery can result in hours of entertainment for your girl, from unboxing and looking at all her new favorite pieces, to trying them on and styling them with the rest of her wardrobe. And when she's ready, she can put on a fashion show for the rest of the family!
10. More Family Time
When you don't have to spend hours shopping at the mall for girl's clothes, it can make a huge difference to your family. Swap stressful weekend shops for relaxing mornings in, and save your energy for a fun family adventure, instead!
11. Fewer Fights Over Clothing
Does your girl have different opinions from you on her clothes and fashion? That's normal - a lot of moms and girls squabble over what to wear! The thing is, kids have their favorites, which may or may not fit your idea of a coordinated outfit. But when kidpik delivers fully coordinated outfits in a clothing subscription box, put together by an actual stylist (not just mom!), both you and your girl are much more likely to agree on what to wear.
12. Easier Mornings
Getting kids ready in the mornings is hard enough. But when your girl feels like "there's nothing to wear" it can be an emotional (and time-consuming) event! Luckily her clothing subscription box will deliver her ready-styled outfits that she can wear again and again. Instead of stressing, she can lay out her outfit the night before and feel excited to wear it and go in the morning!
13. Go-To Gift Ideas
If your girl loves her clothing subscription box, you've got yourself a go-to gift idea for years to come! For example:
That way, she can keep her subscription rolling for longer or add an extra box (or two) between her regular subscription. And if she wants to send anything in her clothing subscription box back, it's totally free (and risk-free) so she'll always end up with a gift she loves. It's the most practical and fun gift idea. Your girl will love having something to look forward to long after her birthday is over!
14. Less Waste
Just like you, we hate waste. It's one of the reasons why we introduced our free shipping and returns policy. That way, no item of clothing gets wasted and your girl only keeps the clothing that fits her size and her style. kidpik clothes are made to be loved – they can be worn again and again so you get maximum use out of them. It's a better, more responsible way to do fashion, don't you think?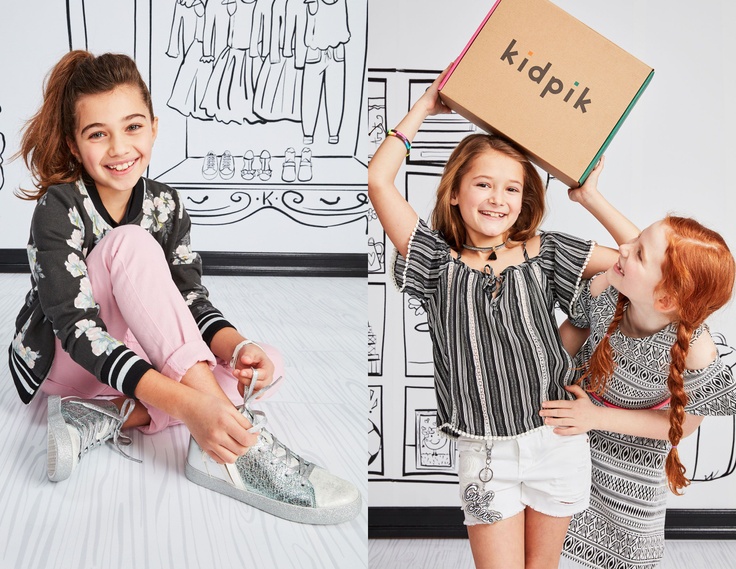 Get All This (And More) In Your
Clothing Subscription Box
If you're ready for your girl to unbox fun and add amazing fashion (that's totally her) to her wardrobe, sign up for kidpik!
Now over to you…
What Most Surprised You About Your First kidpik Box?
If you're already a kidpik subscriber (or you've tried a box or two in the past), we'd love to know what you thought. Leave a comment below and let us know… was there anything unexpected and wonderful in your first kidpik box?
Ready to try Kidpik?
Tell us about what your child loves (and doesn't love!) and our stylists will do the rest. They'll receive customized, surprise fashion delivered on your preferred schedule to unbox and try on at home.
Get Styled
Skip, pause, or cancel anytime.