The Kidpik Checklist: Essential Clothing Items for the School Year
The Kidpik Checklist: Essential Clothing Items for the School Year
As we prepare for back-to-school it's all about a list of essentials and getting organized. It's a time to reset, realign, and get your kid's wardrobe ready for the new school year! Once you've gone through what fits, what is worn out, and what can stay, it's time to create a list of what the need for the months ahead.
At Kidpik, we've put together our top picks for essential, versatile, and most importantly, fun pieces that we think should be in every kid's closet this year. We're all about injecting a sense of excitement into everyday outfits, making every school day a fresh and unique fashion experience.
Three ways to shop makes it super easy: subscription box, pre-styled boxes, or shop for individual items.
So, without further ado, let's jump into our checklist of essential clothing items for the school year:
Go-To Denim
Denim is a popular choice year after year because it's versatile and always in style. This year, we're seeing boys shake things up with colorful denim options, while girls are rocking both denim and corduroy options. And don't forget the denim jacket – it's the layering piece your kid's wardrobe needs! Kidpik understands that comfort is paramount and offers a selection of denim leggings and French Terry pants that look like jeans but are super comfy cozy.
Versatile Dresses
Kidpik offers styles ranging from playful florals and bold stripes to chic denim looks. There's a perfect dress for every mood and occasion from casual styles to dressier looks. Layer with a sweater or jacket and you've got a trendy look for the fun school days ahead!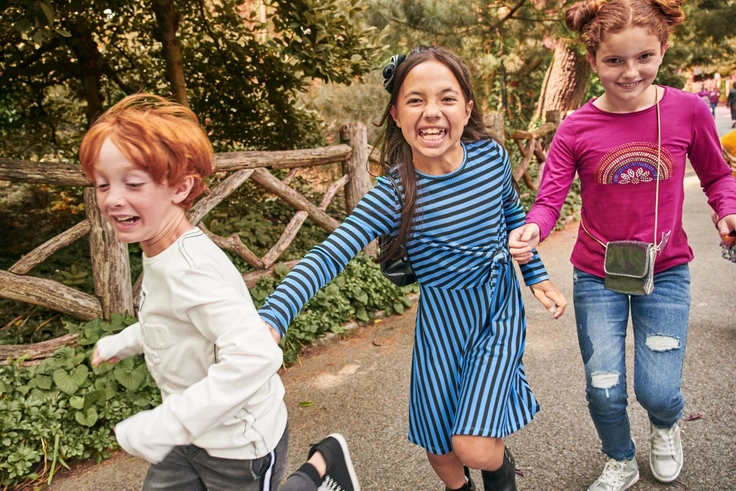 Hoodies
The hoodie – it's like a warm, cozy hug in clothing form. Perfect for those cooler days, and when paired with the right pieces, it's a style statement in itself. We've got options that range from bold hues and dynamic prints. Some have zippers and others don't – there's something for everyone.
Graphic T-Shirts and Plaid Button-Downs
We're big fans of letting kids express themselves, and our boys' graphic t-shirts are perfect for doing just that. Whether they're into music or sports, they can show off their interests while looking cool. And don't forget the classic plaid button-down – it's a universal staple that never goes out of style and is great for layering with those graphic -shirts.
Chic Sneakers
As the school year progresses, it's time to wave goodbye to summer sandals and hello to some hi-top sneakers that are super stylish. Practical for those playground adventures, yet stylish enough to make a fashion statement, these are a footwear must-have for your kiddo.
The Perfect Backpack
Last but not least, let's talk backpacks. From a space-tastic NASA backpack to a plush shearling design, Kidpik's backpacks aren't just functional – they're a fashion statement in their own right!
So, there you have it – our Kidpik checklist for the new school year. We're all about making fashion fun and mornings easier. With the right balance of essentials and statement pieces, your kid's wardrobe will be ready to take on the new school year in style.
Ready to try Kidpik?
Tell us about what your child loves (and doesn't love!) and our stylists will do the rest. They'll receive customized, surprise fashion delivered on your preferred schedule to unbox and try on at home.
Get Styled
Skip, pause, or cancel anytime.