Children's Clothing Boutique Style And Service In One Easy Place
Children's Clothing Boutique Style And Service In One Easy Place
Children's clothing boutiques are popular places for parents to shop because they offer great style, loads of service, personalized selections, a great way to find out about trends, and it's one of the best places to find unique gift ideas.
Kidpik took all of the characteristics of boutique shopping and made it an even easier and an stress-free way to shop online.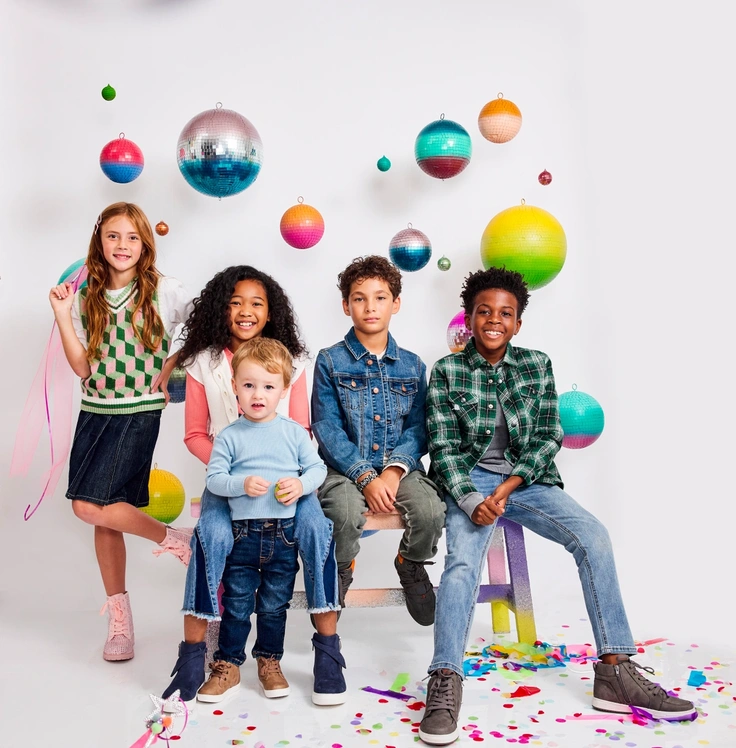 Exclusive at Styles
Boutiques are known for brands and designs that you won't find at big box retailers or large department stores.
At Kidpik, all of the styles are created by the brand for the loyal mini-fashion set that love the look, feel, and fit of Kidpik.
From month to month, and year to year, parents and kids know what to expect because it was made exclusively by Kidpik. There are never other brands in the box.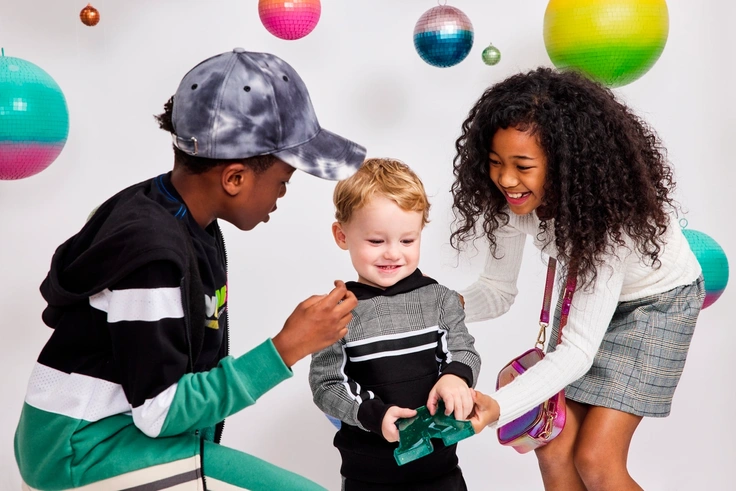 Hand-Picked Selections
Walk into a boutique and there's someone ready to help parents and kids pick out exactly what they want to wear.
The same is at Kidpik and all it takes is filling out a quick quiz anytime that's convenient.
Each Kidpik box has been hand-picked by a team of stylists that are sure to delight both kids and adults.
Located in the Heart of Fashion Design
New York is known for its deep roots in fashion and trend setting designs. Kidpik's design team is located in New York City which influences the stylish trends for girls and boys that parents find online.
During New York Fashion week, mini-influencers even did a street style NYFW photo event!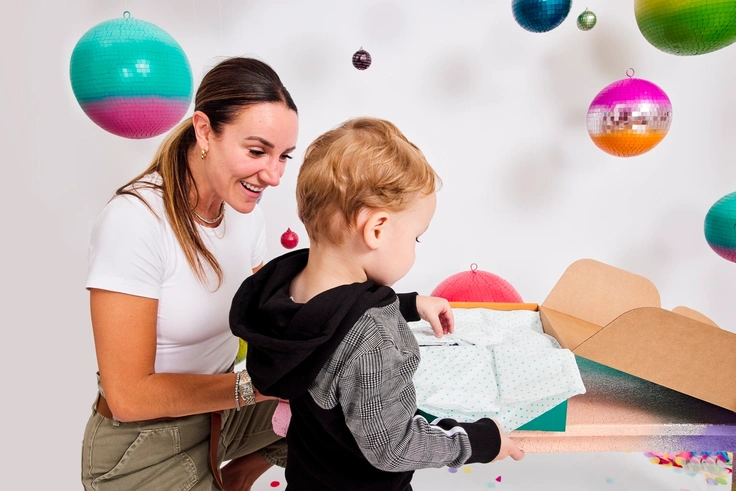 Convenient and Stress-Free Shopping
Boutiques are known for providing a calm and stress-free way to shop.
There's an ambiance of not feeling rushed with couches or plush chairs to take a break.
Kidpik takes this one step further because the shopping takes place in your own home!
And, it's a place to shop that both parents and kids can enjoy.
Taking the quiz is a bonding experience where kids can share what they like and don't like. It's a way for parents to ask their kids about their favorite colors and things that they like to do.
When a Kidpik box arrives, kids can create their own fashion presentation right in the living room.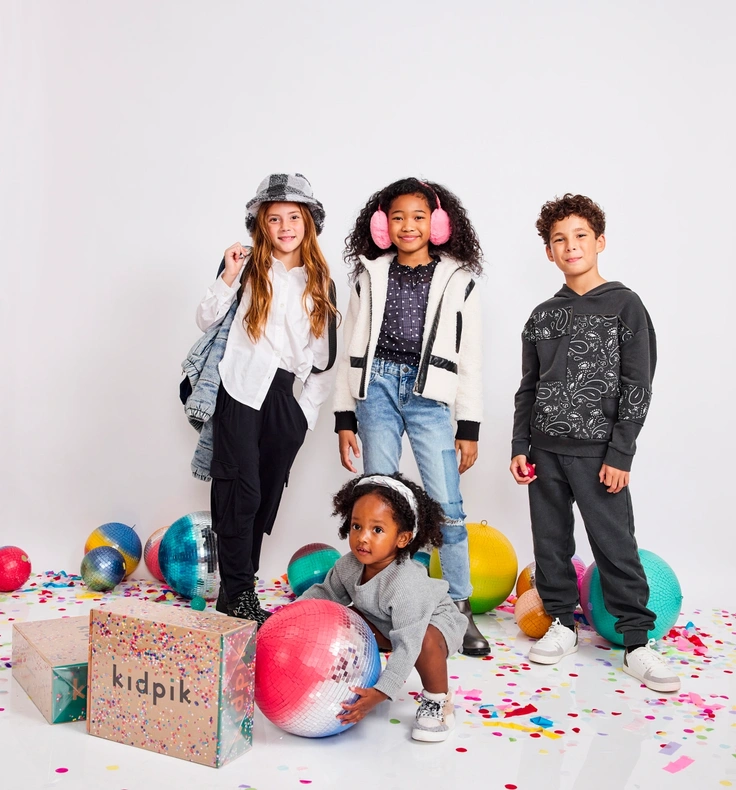 A Way to Discover New Trends
Kids want to be trendy, while being comfortable too.
Kidpik is known for being on point with seasonal trends.
Fall featured loads of denim, plaid patterns, chunky sweaters, and coordinating footwear.
Holiday will delight with shimmery selections for girls and elevated but comfy looks for boys.
Best of all, each box is filled with mix-and-match fashion.
Parents never have to worry that their kid looks anything less than runway ready.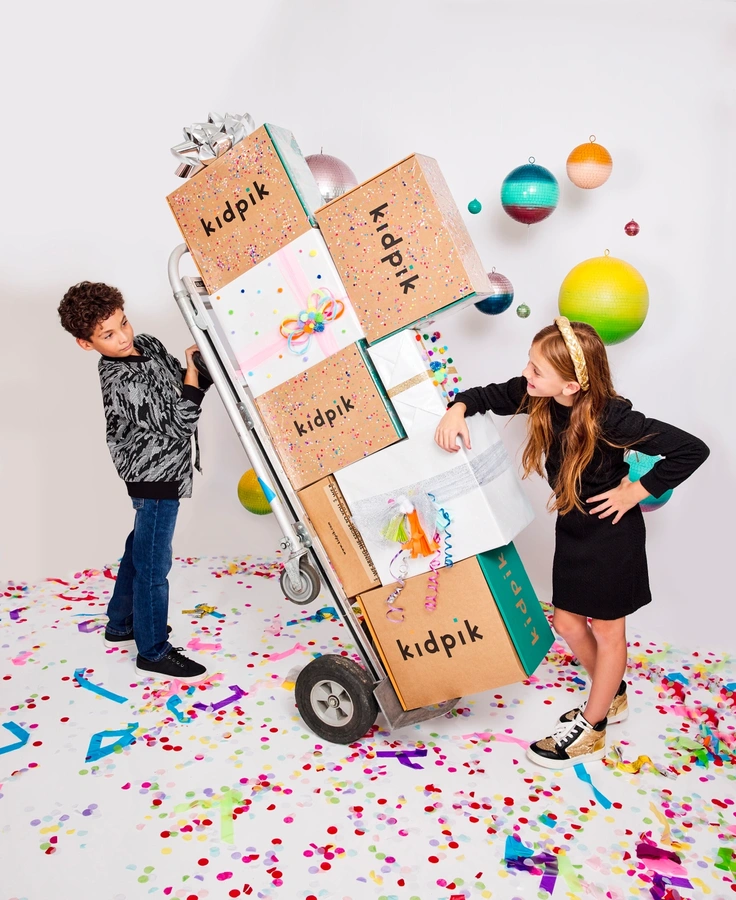 A Great Place to Find Gifts
The holidays are here and Kidpik is the perfect place to find great gifts that have the look and feel of a boutique.
Pre-styled boxes are available that fit every personality for kids that like to be sporty or classic – and everything in between!


Ready to try Kidpik?
Tell us about what your child loves (and doesn't love!) and our stylists will do the rest. They'll receive customized, surprise fashion delivered on your preferred schedule to unbox and try on at home.
Get Styled
Skip, pause, or cancel anytime.