Girls Holiday Dresses That Are A Gift to Wear
Girls Holiday Dresses That Are A Gift to Wear
Girls' holiday dresses are exciting this season with trendy looks that are big on comfort too.
It's that special time of year where mini fashionistas can pull out all of the stops when it comes to dressing up.
Even if your girl is a devout leggings and sweatshirt kind of kid, December is when she's all about taking her favorite style and making it fancy.
At kidpik, we know that it also means that no matter what holiday dress she wears, it has to be comfortable.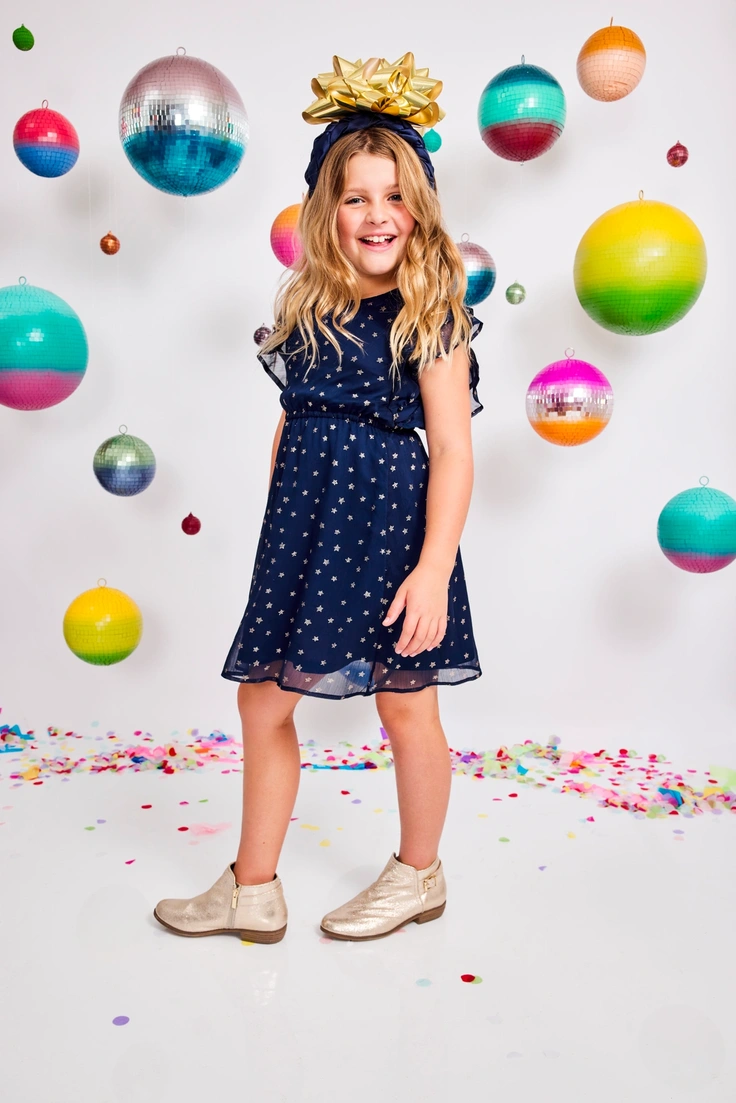 When the holiday lights go up, that is the cue for sequins, fabrics with shine and pretty patterns.
The magic of the holiday is transformed by the music, decorations, and anticipation of what's to come.
Like all of the events that party dresses are worn at, it's about keeping her style and what she loves to wear front and center.
In most cases, girls holiday dresses are special because they are not worn at other times of the year.
No matter the style of your girl from January through October, kidpik dresses feel like a gift to wear until the New Year – and likely longer!
Picture perfect, these are the styles that moms and girls agree on being fashion favorites for the holidays.
We predict that holiday dresses are going to be worn for every occasion, including going to school!
With Kidpik, this is the outfit that's going to go on heavy rotation.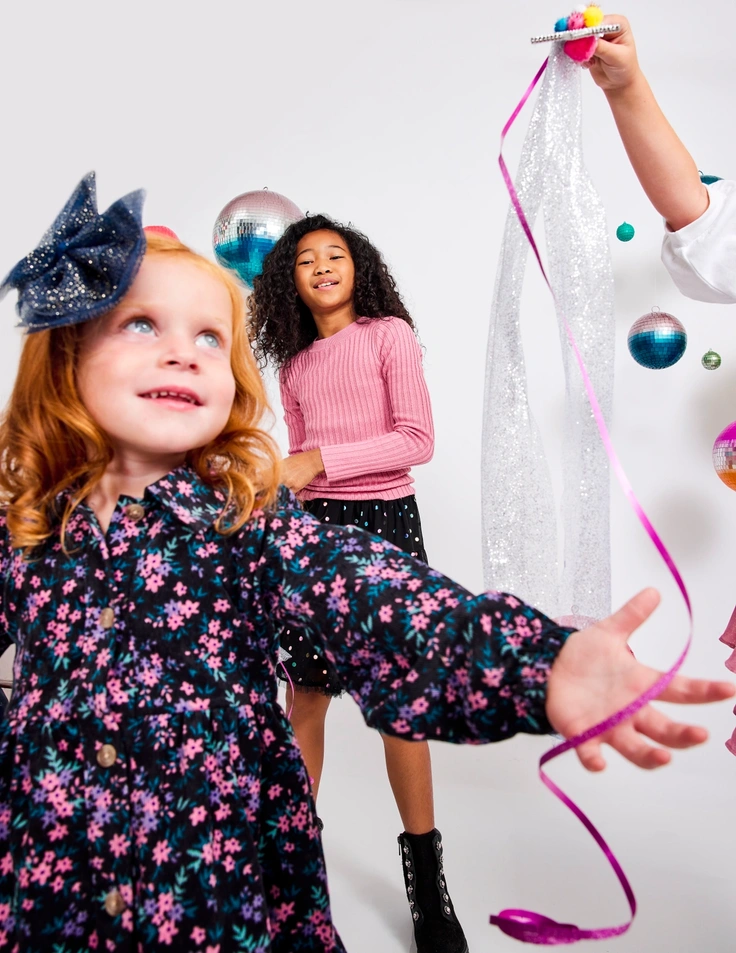 Bring on the Shine

When we think of the holidays it's all about the lights. That love of something bright translates well into girls' dresses.
This season, Kidpik is offering a selection of dresses that have touches of gold and silver metallic or embrace the look from head to toe, like with a Sequin Strip A-line Dress.
On sale in the shop right now, this version features a beautiful side stripe sequin fabric with contrast jersey banding at armhole and neck for comfort.
Color Combos

Who says that party dresses for girls have to be basic? Not Kidpik!
Our holiday dresses embrace color faster than a kid opening presents from their favorite aunt.
This holiday Kidpik is all about blues, pinks, lavender, and even a combo of colors like those on our Chevron Sequin Dress that's meant to impress.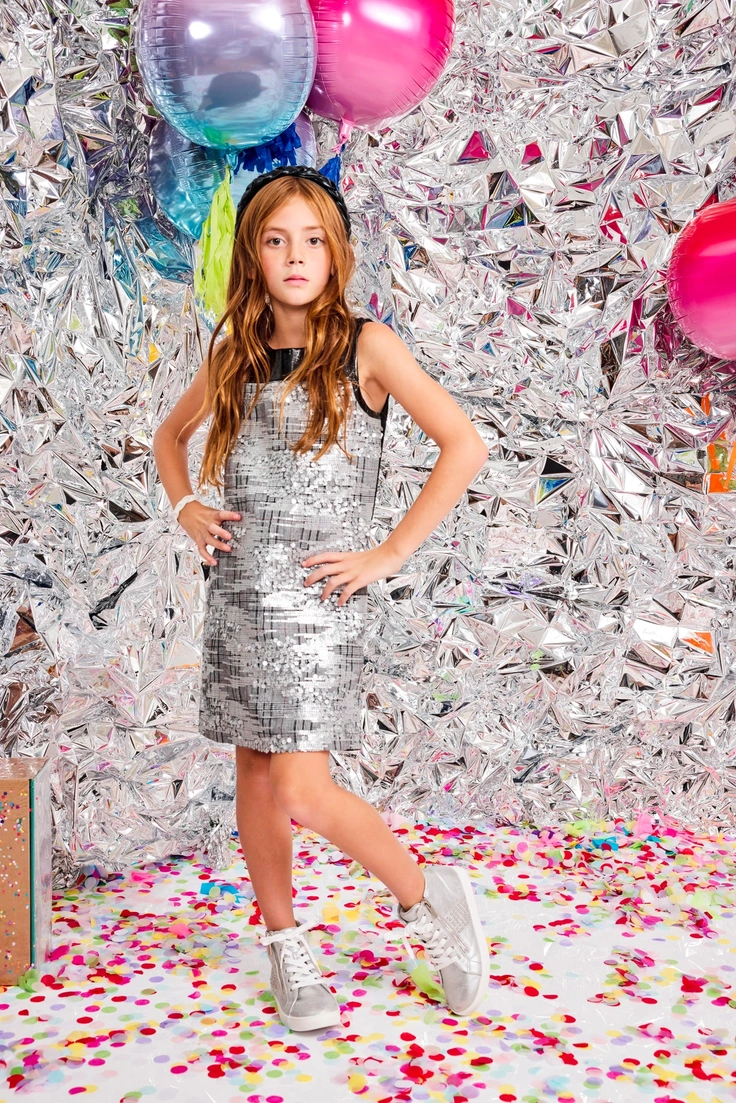 Major Metallics
When basics just won't do it's all about the sophistication of a metallic party dress.
Kidpik's sparkling jumper is a classic shift dress in an easy to wear silhouette with a knit ponti back for ease.
Moms will love that it's washable. No need to stop playing in this outfit. It's all about fashion and fun!
Pretty Patterns

Festive flowers, darling dots, and perfect patchworks are all a part of the holiday dress collection.
There's something for every taste and style that's party ready in moments.
A favorite is the Snow Leopard Bell Sleeve Dress that's perfect for the tween that wants a big kid look that still lets her be a kid.
Ready to try Kidpik?
Tell us about what your child loves (and doesn't love!) and our stylists will do the rest. They'll receive customized, surprise fashion delivered on your preferred schedule to unbox and try on at home.
Get Styled
Skip, pause, or cancel anytime.