10 Packing Hacks for a Stress-Free Family Vacation: Let Spring Break Begin!
10 Packing Hacks for a Stress-Free Family Vacation: Let Spring Break Begin!
For some people traveling with kids seems impossible and overwhelming. My husband for example starts to break a sweat as soon as he sees the amount of stuff, we 'must' bring on a trip.
If you're not used to it, it can be a lot to handle, and we haven't talked about our bags yet.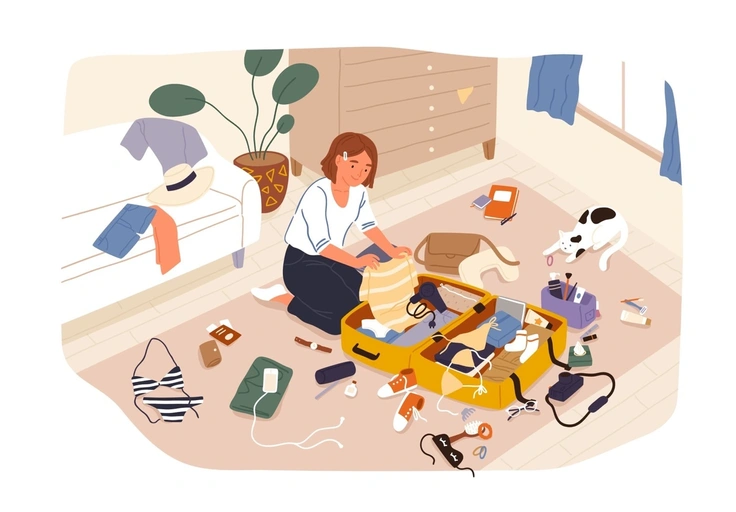 We've probably all been there, packing our bags last minute while the little ones screaming for attention. Instead of getting stressed out, I suggest to take a step back, be present with your kids and then move two steps forward. Trust me I know. I've become quite an expert traveling by plane multiple times with my two boys under three.
What used to be something very stressful has now almost become a fun experience for our family. Of course, it all depends on how you plan to travel whom you'll be traveling with and where you're going but it gets much better the more you do.
Let me share my top 10 things that can help you to plan, pack and stay stress free before leaving for your next adventure:
Prepare your trip ahead of time:
Create a list of things to do and write down what you'll need to pack. Don't overpack, try to only take the stuff you realistically need. Fun fact, you might need the same amount of stuff for a weekend trip as you need for a longer trip. Remember at most places you can buy anything so no need to bring a reserve for everything!

Cleary, having easy access to a laundry machine on your destination could have a big impact on your packing list too.
Plan sufficient time for packing your bags:
Ideally when the kids are not around or don't need your attention. For example, ask your partner to take them out for a pre-trip ice-cream while you focus on the packing. I always end up organizing our wardrobes and cleaning up while packing, which Is great for when we get home again, but it's also time consuming.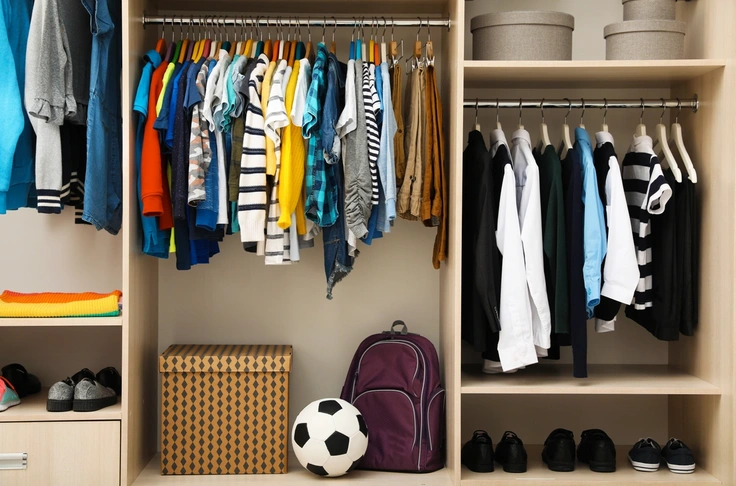 If you're like me it's better to start organizing a little more in advance especially for a long trip, otherwise it can be stressful as you run out of time.
Think of items ahead of time:
It would be helpful to think of the right items to bring to create different looks and outfits. You can create multiple outfits with the same top, jacket or pants.

Look at our pre-styled boxes for some inspiration. With only 8 items you can create at least 3 different unique outfits. This will save you some precious bag space.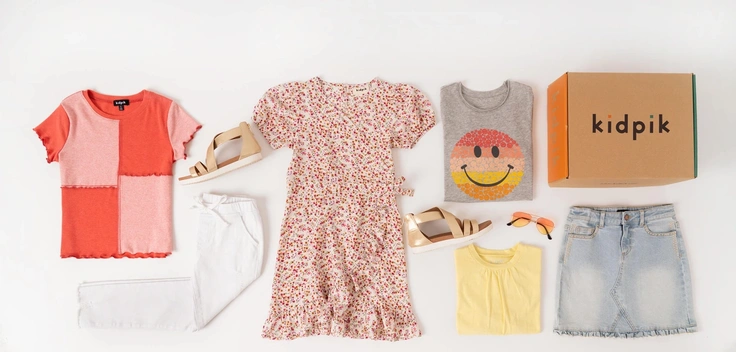 Use packing cubes:
Packing cubes are really helpful to help you organize by category and lay everything out on your bed before filling your suitcase. This is a good way to oversee everything you're planning to pack and to ditch what you don't need.

Pack toiletries in a plastic bag in case of spill:
Keep travel size bottles or consider getting them for your next trip.
Bring a laundry bag for all your dirty laundry during the trip:
You don't want it to float around in your suitcase(s).
Pack basic first aid:
This has been a lifesaver for our family. Just bring the basics such as paracetamol for infants, a nail clipper, thermometer, and some disinfect. You don't need to take your entire medicine cabinet, but it can be handy to have a few basics at hand.
When you have little ones, you'll need diapers!
I always like to pack a bulk of diapers, because it creates space on the go, and you will travel back lighter and save some space to bring a souvenir home from your trip.

If you don't want to pack for the entire trip, just pack enough for the first two days and buy them at your location when you're all settled in.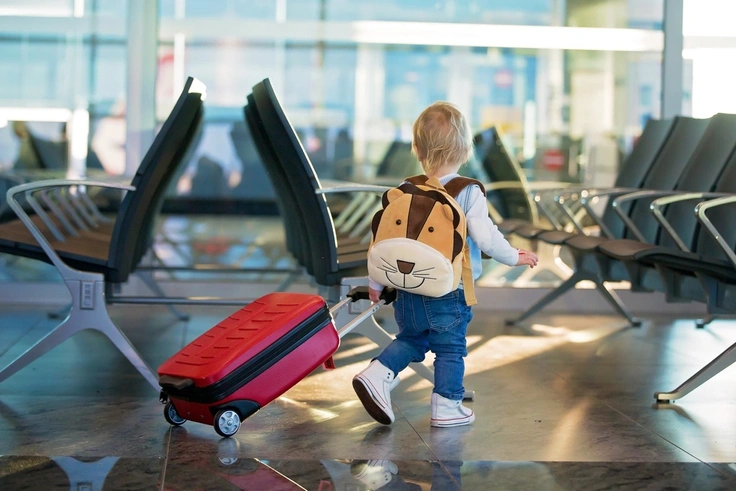 Pro tip, let your toddler pack their own bag:
This is a good way to let them be engaged with the process and to understand the routine of packing before going on a trip. It's also a way of limiting the amount of stuff such as toys you're bringing on your trip.

Let them pick whatever they want as long as it fits in their bag pack. Just make sure to double check what they've packed to see if there's some useful stuff too, such as colors, books, snacks etc.
Create a fun and engaging tradition before, during or after your trip:
You can think of all sorts of things. Make it yours! I started creating my own advent calendar for my oldest to countdown the days till our trip.
Another thing we do, on the day we leave or the day before, is visiting our local bookstore to pick a new book for on the way. We love books and I can't spoil them enough with that.
Remember big part of the trick comes with experience, the more you do it the easier it gets. Try to enjoy and relax, it's your holiday too!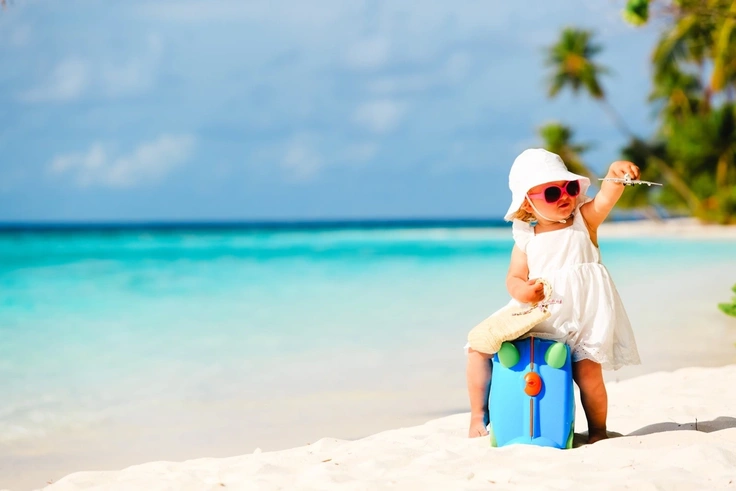 Ready to try Kidpik?
Tell us about what your child loves (and doesn't love!) and our stylists will do the rest. They'll receive customized, surprise fashion delivered on your preferred schedule to unbox and try on at home.
Get Styled
Skip, pause, or cancel anytime.