Fashionable Kids' Clothes for Spring That Are Picture Perfect Every Single Time
Fashionable Kids' Clothes for Spring That Are Picture Perfect Every Single Time
Spring is a season of fresh beginnings and celebrations and the perfect opportunity to think about fashionable kids' clothes. The sun is shining, puffer jackets are going into hibernation, and soft pastels are finally here. It can only mean one thing: it's time for a wardrobe refresh filled with great mix and match options that are ready for every family photo opp.
Check out the latest styles from Kidpik and you'll see the trends of spring 2023 embrace all there is to love about dressing up in comfort and style.
Soft chambray shirts, shorts, and dresses that will be on heavy rotation, floral dresses in multiple colorways, pops of pink and touches of shine that signal a season of holiday gatherings.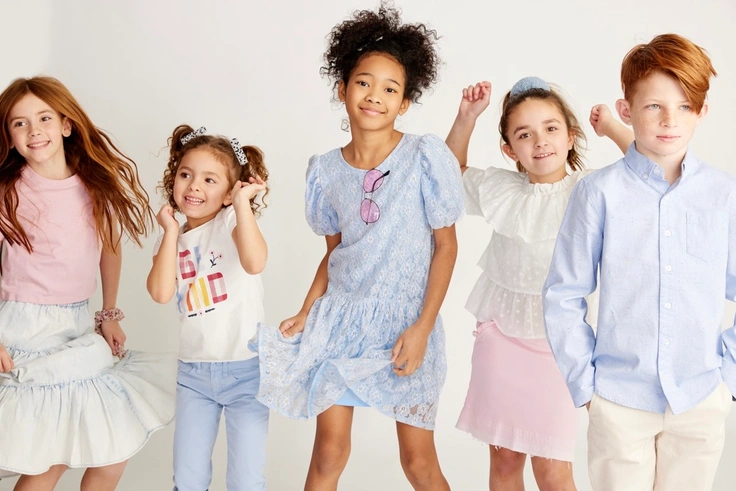 There's no need to stress about color coordination or worrying about making kids wear something a bit dressier. Here, at Kidpik we break down the tips and trends you need to know about for spring 2023 and how to create fashionable kids' clothes that are perfect every time.
Buy mix and match items
There are so many reasons to love mix and match items. That's why we mention it at the top of the list. It's arguably one of the easiest ways to make sure kids always look fashionable. Every Kidpik box comes with three complete outfits. Kids and grown-ups never have to think about what matches with what. Even the comfiest cozy styles are coordinated.
For spring, there are loads of dressier styles that are easy and fun to wear.
Make sure it's comfortable
No matter how fashionable an outfit is, it won't look good on a child that's constantly itchy, pulling, and tugging at things. When choosing that perfect outfit for kids, whether for a day at school or an upcoming holiday, make sure to prioritize comfort.
Look for items made from soft, stretchy fabrics with easy on and off features. It's something that the design team at Kidpik takes great pride in creating.
Let kids have a say in what they wear
Want kids to be smiling from ear to ear when it's picture time? Here's a secret. Giving kids a say in what they wear can do wonders for their confidence which equals more smiles. Let them choose their own outfits. When you order a box from Kidpik, the styling team knows a child's and adult's preferences.
Every Kidpik outfit is going to look put together and stylish – picture perfect!
Use a styling service
The good news is that Kidpik includes its styling service as part of the deal. This save parents time and energy and gives kids a say in what they want to wear. Take a quick 3-minute quiz and the styling team is ready to create a handpicked box that's picture perfect.
Pick a color theme for family photos
Another way to make sure kids have a picture perfect outfits, especially for the holidays, is to consider picking a color palette that everyone can wear. Some families like to go for an all-chambray or pink look, while others prefer denim or a specific pattern. By choosing a color scheme, you can create a cohesive look that will make your photos look extra special.
Ready to try Kidpik?
Tell us about what your child loves (and doesn't love!) and our stylists will do the rest. They'll receive customized, surprise fashion delivered on your preferred schedule to unbox and try on at home.
Get Styled
Skip, pause, or cancel anytime.