Summer Style Unleashed: Fashion Tips for Your Little Fashionistas' Dresses and Jumpsuits!
Summer Style Unleashed: Fashion Tips for Your Little Fashionistas' Dresses and Jumpsuits!
Get ready to embrace the sun-kissed days of summer with fashion-forward flair! Let's dive into the world of dresses and jumpsuits for your trendy little fashionistas. From the latest patterns and styles to practical tips for comfort and versatility, we'll help you curate the perfect summer wardrobe that effortlessly combines style and functionality.
Let's make this summer the most stylish with our colorful, fun, and cute dresses!
Playful Patterns and Prints
Summer is the perfect time to embrace vibrant patterns and prints. From cheerful florals and tropical motifs to bold stripes and polka dots, let your child's outfits reflect the joyous spirit of the season.
Encourage them to choose patterns, such as seen on our Tropical Floral Dress, that resonate with their personality and make a bold fashion statement wherever they go.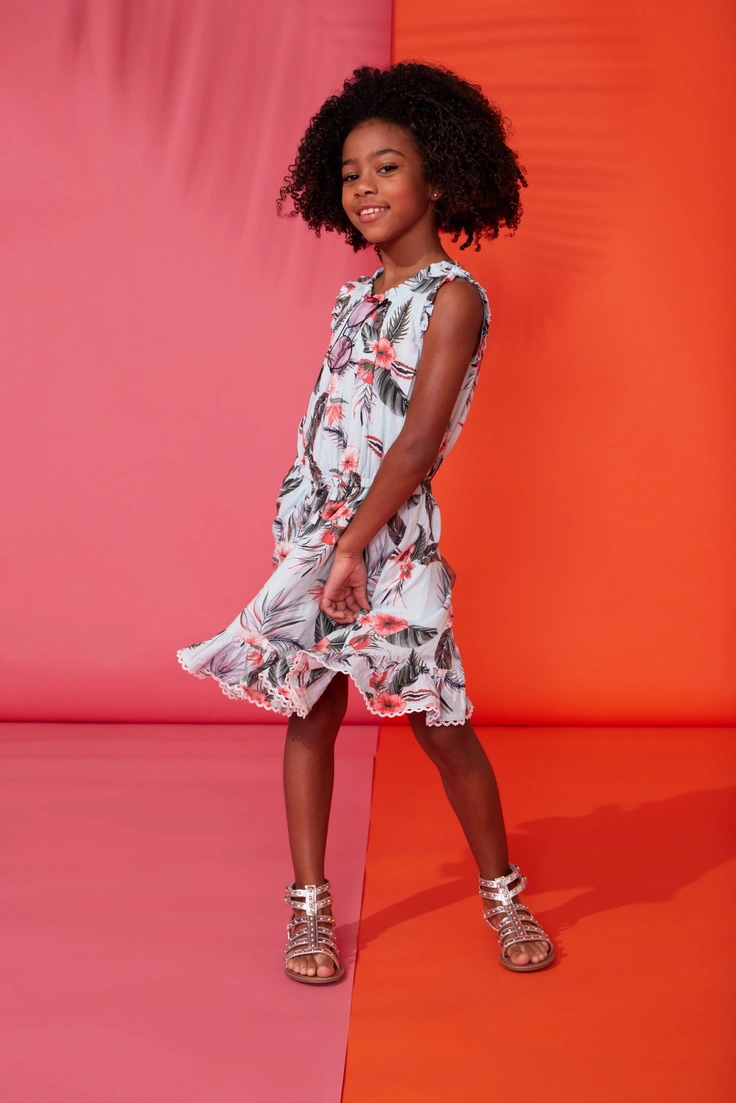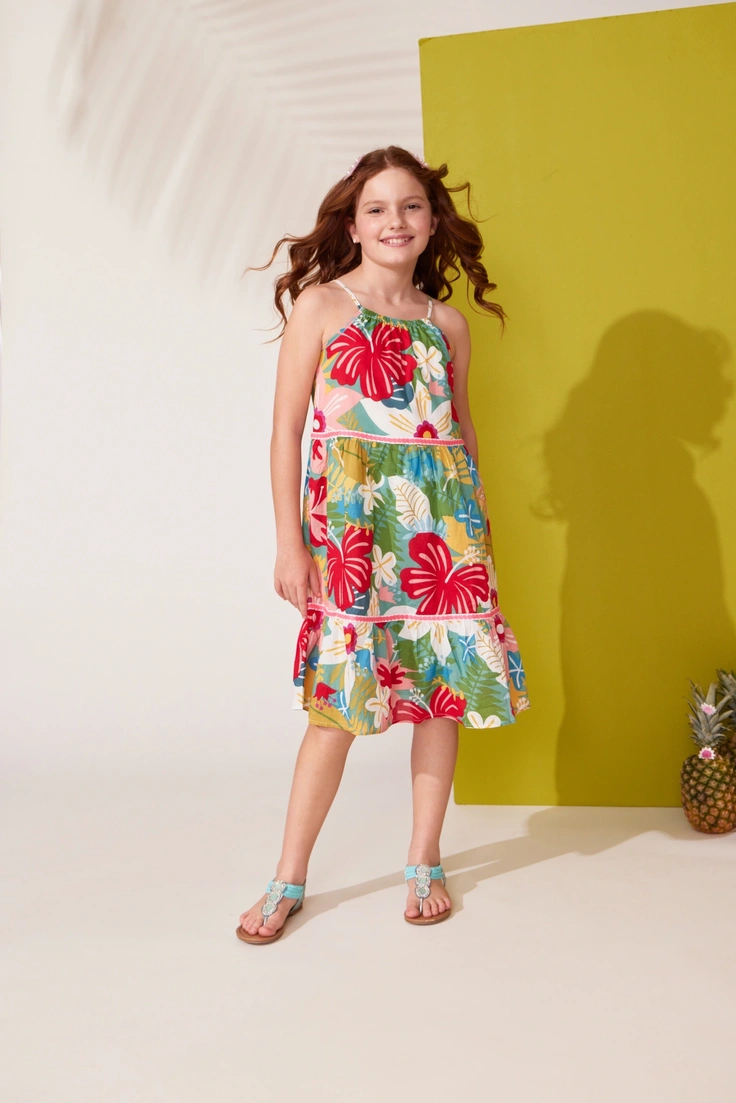 Effortless Comfort
When it comes to summer fashion, comfort is key. Opt for dresses and jumpsuits made from breathable fabrics like cotton, ensuring your little one stays cool and comfortable even on the hottest days.
Look for styles with elastic waistbands or adjustable straps for a customizable fit that grows with your child, like our Ditsy Daisy Smock Waist Dress.
Versatile Styling
Maximize the versatility of dresses and jumpsuits by exploring different styling options. Layer a lightweight cardigan or denim jacket over a dress for cooler evenings, or pair a jumpsuit with a cute belt and sandals for an elevated look.
Mix and match with accessories like hats, sunglasses, and statement jewelry to create unique and stylish outfits for any occasion.
Embrace the Sundress
Sundresses are the epitome of summer style. Choose breezy, flowy silhouettes that allow for easy movement and breathability. Look for fun details like ruffles, smocking, or adjustable tie straps that add a playful touch.
Sundresses are perfect for beach outings, picnics, or simply twirling in the warm summer breeze.
Jumpsuit Adventures
Jumpsuits are a versatile and trendy choice for summer. Opt for lightweight fabrics and relaxed fits that provide freedom of movement. Adjustable straps and elastic waistbands ensure a comfortable and flexible fit.
Wear a jumpsuit with sandals and accessories for a chic daytime look or sneakers for a casual and relaxed ensemble.
With these styling tips and trends, your little fashionistas will be ready to take on summer with confidence and style! Embrace playful patterns, prioritize comfort, and explore the versatility of dresses and jumpsuits. Let their summer wardrobe reflect their vibrant personality and love for fashion.
Get ready to make unforgettable memories as they shine in their fashionable ensembles. Summer is the perfect time to unleash their style and let their fashion adventures take flight.
So, dress them in confidence, and let their fashion-forward spirit soar high this summer!
Ready to try Kidpik?
Tell us about what your child loves (and doesn't love!) and our stylists will do the rest. They'll receive customized, surprise fashion delivered on your preferred schedule to unbox and try on at home.
Get Styled
Skip, pause, or cancel anytime.