The Ultimate Guide to Back to School Shoe Trends 2023
The Ultimate Guide to Back to School Shoe Trends 2023
The back-to-school countdown has begun! That first "step" into the new school year should be taken in style, and that's where Kidpik leaps right in. We've handpicked the coolest shoe trends of the season. Each style has been designed to let your kid's personality shine through and keep their feet comfy.
At Kidpik, we make shopping for back-to-school stress free. All footwear can be added to subscription boxes, purchased individually, or included in one of the pre-style boxes.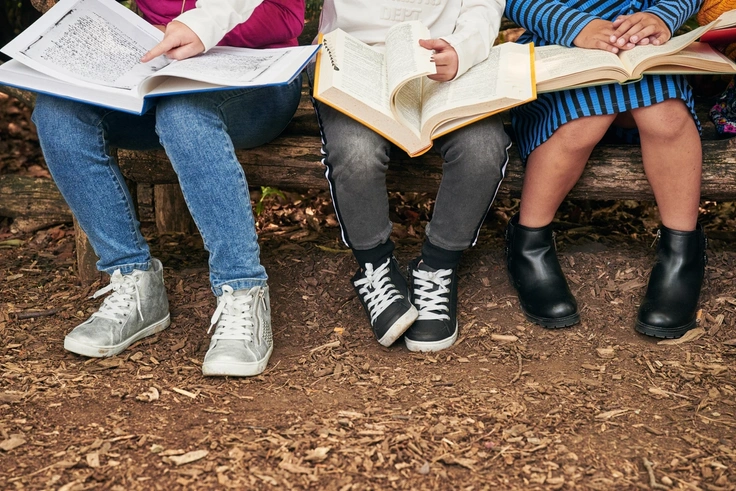 Let's take a look at the biggest trends for girls' back-to-school shoes. This season, it's all about glam and shine!
1) Boots with Bling
Let's take a second to discuss a shoe trend that's as radiant as the kid wearing them! Boots with bling are all the rage this season. Like the Rhinestone Sueded Workboot with dazzling adornments that add just the right amount of sparkle. It's all about celebrating individuality and letting your girl's personality shine. Kidpik also offers studded loafers, studded zip boots, and more!
2) Low Boots
Low boots are perfect for the girl who likes to blend comfort with style. These ankle-high double zip sneakers look like boots and are comfortable, and oh-so-stylish. They are great for any outfit – from a dress to jeans – and our collection features them in a variety of cool colors for the season. There's also a scrunch version in three colors.
3) Combat Boots
For the girls with an edgy, bold sense of style, combat boots are the way to go. This back to school season, Kidpik is celebrating this style's comeback with a range of colors and styles. For example, girls are loving Big Grommet Combat Boots in pink, white or black. If your girl loves her bling, then she will be thrilled with a Blush Studded Boot. Those that love animal prints will go wild for a Leopard Patent Combat Boot.
4) Sneakers that Sparkle
Nothing screams "fun" quite like sneakers that sparkle! Girls can enjoy the comfort of sneakers while also adding a touch of glam to their school outfits. Our memory foam insoles ensure maximum comfort, while the glittering exteriors make them a fashion statement. Star Quilted Sneaker, Gold Sequin Glitter Hightop, Bolt Metallic Hightop, and loads of others!
5) Bejeweled Blitz Ballet Flats
The charm of ballet flats is undeniable, but add some jeweled embellishments, and you've got a shoe that's both chic and enchanting. Our bejeweled blitz ballet flats, like these studded leopard ballet are designed with cushioned memory foam insoles for comfort, making them perfect for a busy school day.
Next up, the boys. Classic, comfortable, and cool, these shoe trends will ensure your little guys is a step up on style.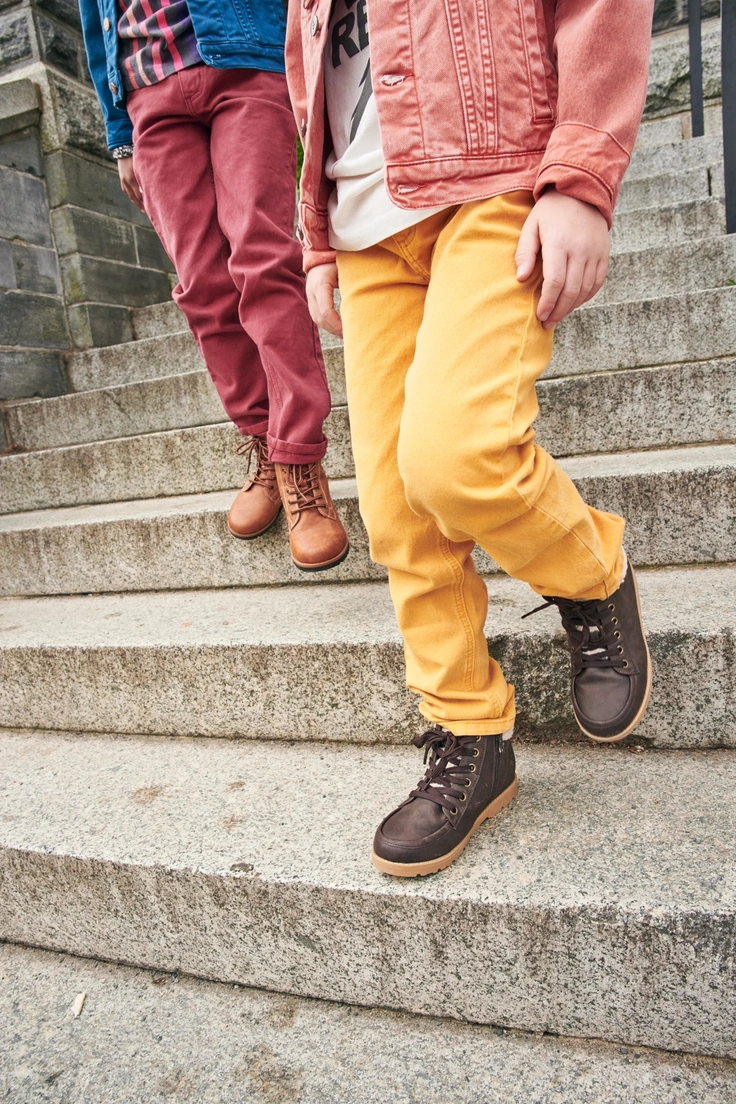 1) Mid-top Sneaker Style
Combining the best of high-tops and low-tops, the mid-top sneaker style offers versatility and comfort. Made with faux suede leather and flexible, non-slip TPR outsoles, these shoes can withstand a day of school and still be perfect for an after-school play session. For example, our Cruise Mid Top Sneaker comes in navy or gray, which is perfect for special occasions or every day!
2) Looks like a Shoe, Plays like a Sneaker
Boys love to play, and the best shoes are ones that can keep up. Our collection features shoes that have the refined look of formal footwear but the durability and comfort of a sneaker. We know that boys want to run around and have fun, and that comfort is always at the top of the list. That's why the Desert Midtop Sneaker is one of our top sellers!
3) Classic White is Alright!
Classic white sneakers are a back to school staple. They're cool, versatile, and pair well with any outfit. Kidpik's collection of white sneakers include both hi-top and low-top styles, like this Strapped Hi-top or this Daily Sneaker.
4) Work Boots for Playing Hard
This season, work boots are a big trend for kids. Kidpik's work boots are designed with flexible, non-slip TPR outsoles and feel like their favorite pair of sneakers. Check out the Timber High Top Sneaker to see what we mean!
5) Pops of Color
Lastly, we celebrate color! Kidpik's shoe collection for boys' features styles with bright pops of color. It's the perfect way to add that something special to an outfit for a perfect head to toe look. A favorite is this Bolt Sneaker which is available in navy.
Make a note! Comfort is King
No matter the trend, Kidpik believes in prioritizing comfort. That's why all our shoes feature cushioned memory foam insoles, ensuring your kids' feet stay comfy from the first school bell to the last. The faux suede leather offers a soft, comfortable fit, while the flexible, non-slip TPR outsole guarantees durability and safety.
Ready to try Kidpik?
Tell us about what your child loves (and doesn't love!) and our stylists will do the rest. They'll receive customized, surprise fashion delivered on your preferred schedule to unbox and try on at home.
Get Styled
Skip, pause, or cancel anytime.